You can own the Packers — today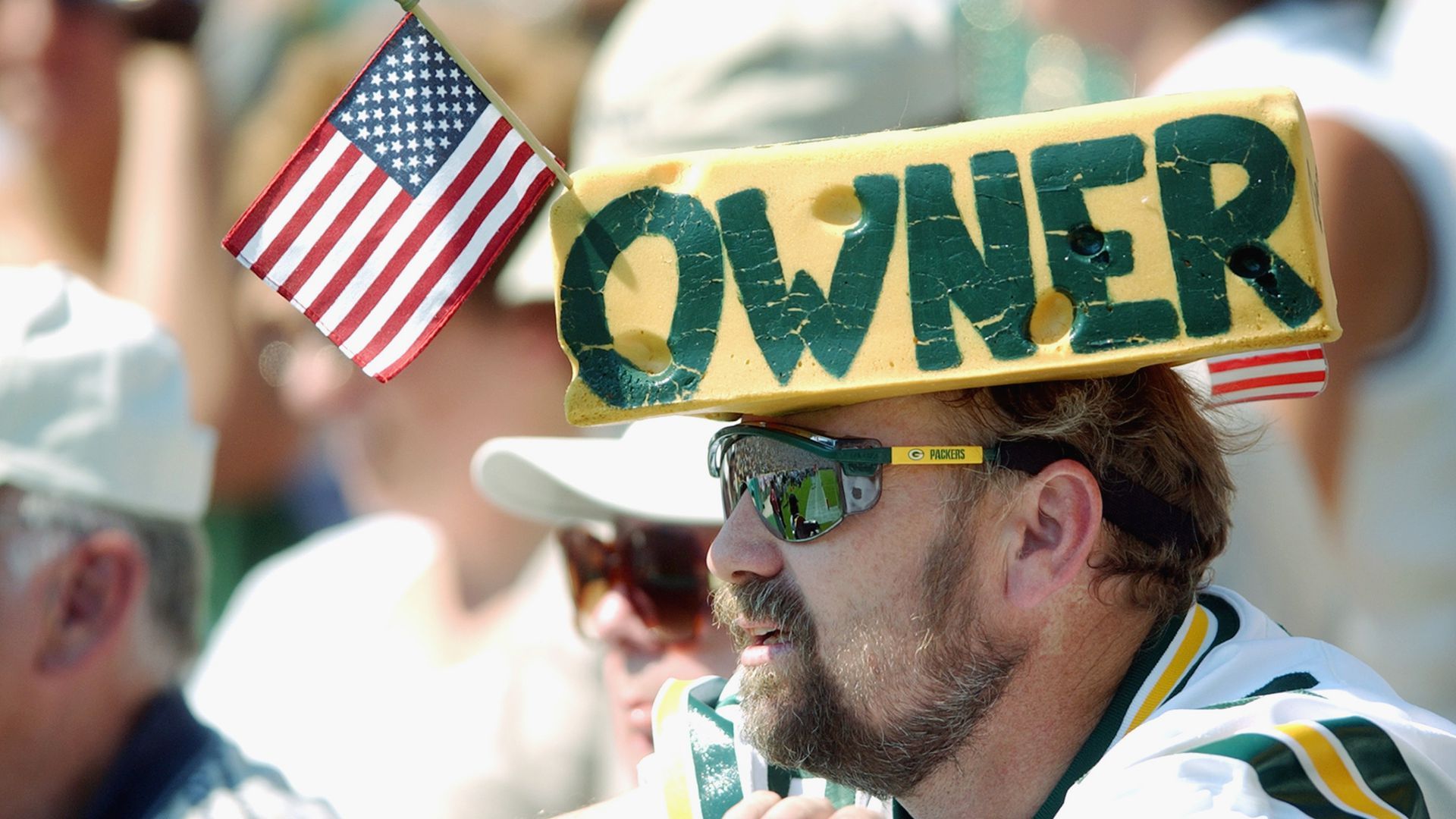 So you want to own a sports team? Now's your chance.
Driving the news: The Packers — the only publicly-owned, not-for-profit major professional sports team in the U.S. — are selling shares of "stock" for just the sixth time in the franchise's 102-year history.
The sale begins at 9am ET today and runs through Feb. 25. There are 300,000 shares available for purchase at $300 per share, which would net the team $90 million.
Of note: The Packers currently have 361,362 shareholders, who own over 5 million shares that were amassed through the team's five previous sales (1923, 1935, 1950, 1997, 2011).
How it works: Packers stock isn't really a stock — it's more of a collectible. It can't be sold, pays no dividend and allows no say in team matters (outside of some votes at the annual shareholders meeting).
"It is, put simply, a donation," writes PFT's Mike Florio. "And the certificate becomes the ultimate piece of memorabilia, an official license to say 'we' when referring to victories and defeats."
With the holidays coming up, it's also the perfect gift for the Packers fan in your life (you're welcome).
State of play: The NFL allows the Packers to periodically conduct these sales to make up for the absence of a deep-pocketed owner, as long as the money isn't used for operating expenses or anything involving players.
The team plans to use the funds raised from this stock sale to help finance upgrades at Lambeau Field.
Without a single owner, the Packers are run by a president (currently Mark Murphy), who heads a seven-member executive committee. There's also a 42-person board of directors.
Go deeper: NFL fines Packers and unvaccinated players for COVID protocol violations
Go deeper