First look: Biden's road-warrior campaign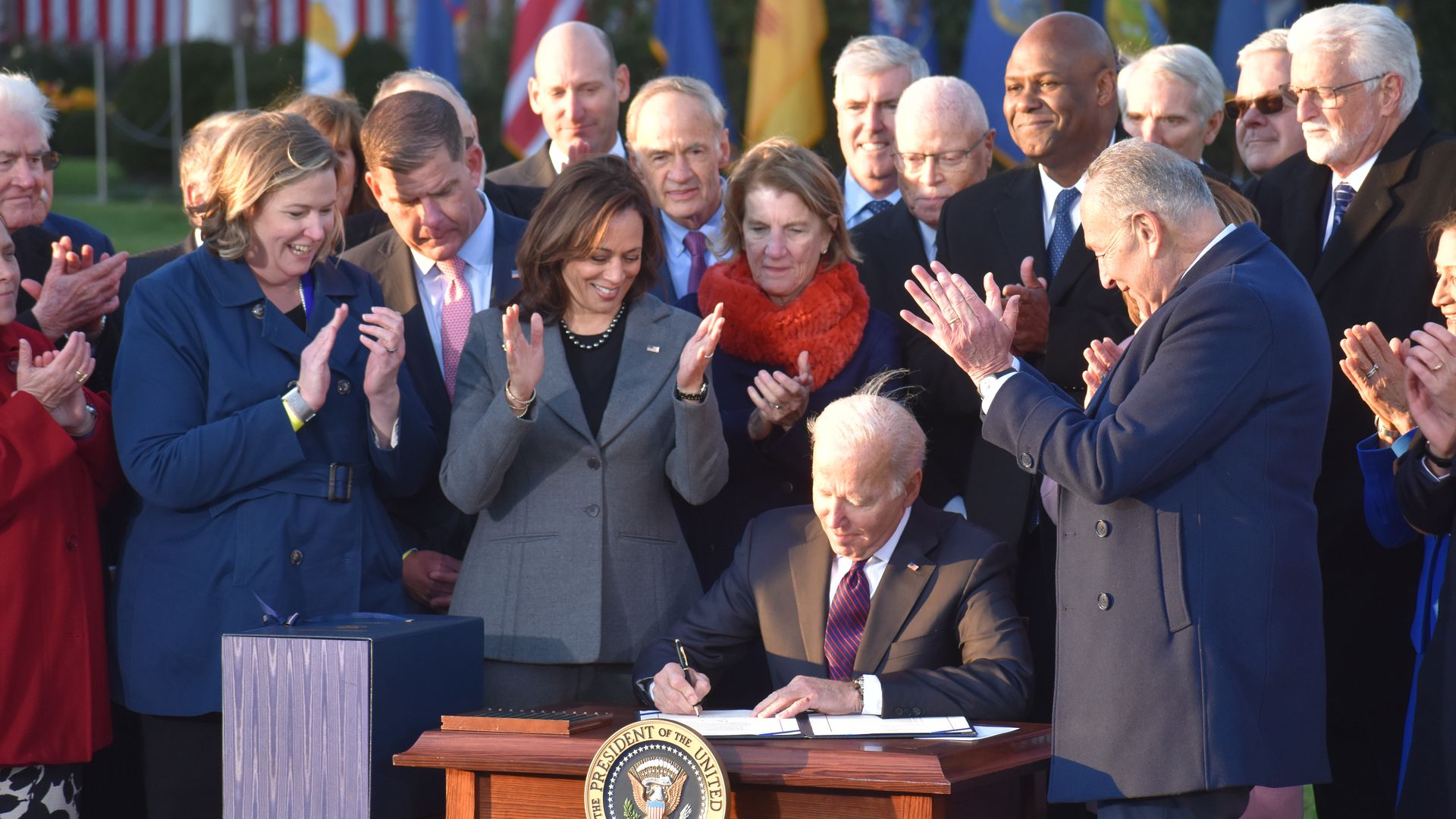 After yesterday's infrastructure-bill signing, President Biden, Vice President Harris and Cabinet members are beginning a months-long road show to showcase the benefits — beginning with a Biden trip today to a bridge in Woodstock, N.H.
The big picture: In addition to coast-to-coast travel, the plan includes local and national TV, social media, and Spanish-language and African American focused media.
A White House official tells me that Biden today will visit a structurally deficient bridge, and will say the upgrades "are going to save commuters time and money, they're going to create good-paying union jobs, and they're going to boost local economic competitiveness."
The basic message of all the appearances: The bill is "a game-changer for communities that are desperately in need of investment — for the blue-collar workers who are going to get these jobs building and repairing our country, and for our competitiveness against China and the rest of the world for decades to come."
Go deeper