Yellen: The cause of U.S. inflation is the pandemic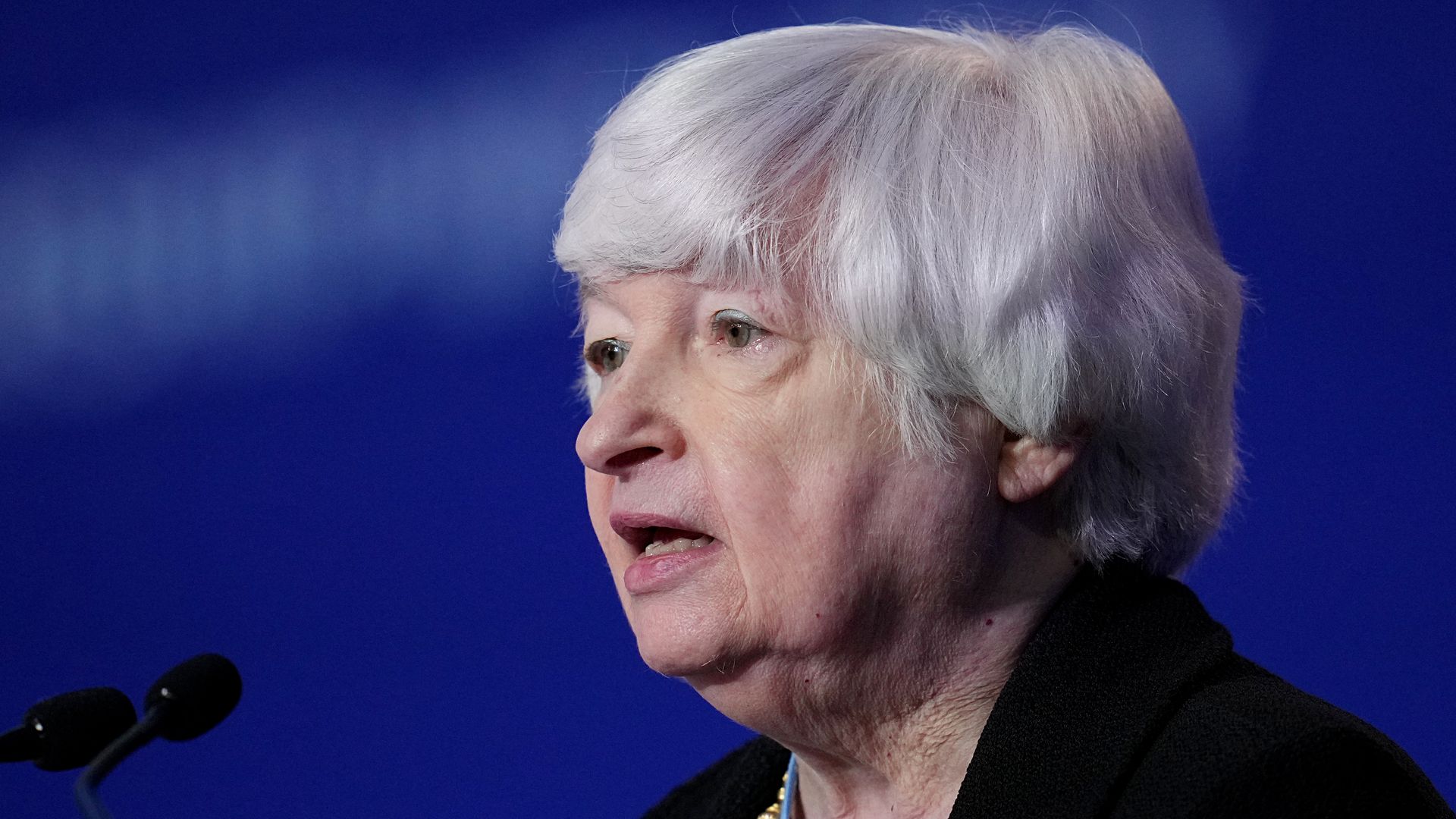 Treasury Secretary Janet Yellen said in a CBS interview broadcast Sunday that COVID-19 "has been calling the shots for the economy and for inflation" in the U.S. and future stability depends on the outcome of the pandemic.
Why it matters: The rate of price growth has remained consistently strong in recent months, per Axios' Kate Marino. The Consumer Price Index released last Wednesday showed inflation has reached a 30-year-high, with overall prices rising 6.2% from one year ago.
What she's saying: "[I]f we want to get inflation down, I think continuing to make progress against the pandemic is the most important thing we can do," Yellen told CBS' "Face the Nation."
"I think it's important to realize that the cause of this inflation is the pandemic," she added.
Of note: Yellen acknowledged "big increases in prices" for fuel and food, but told CBS' Margaret Brennan she expected that to change "when the economy recovers enough from COVID."
When that happens, "people go back to eating out, traveling more, spending more on services, and the demand for products, for goods begins to go back to normal," she said.
"And, also, labor supply has been impacted by the pandemic. Labor force participation is down. It hasn't recovered," Yellen added.
The bottom line: Yellen expects prices to go back to normal in the second half of next year "if we're successful with the pandemic."
Go deeper