Vermont Sen. Patrick Leahy announces retirement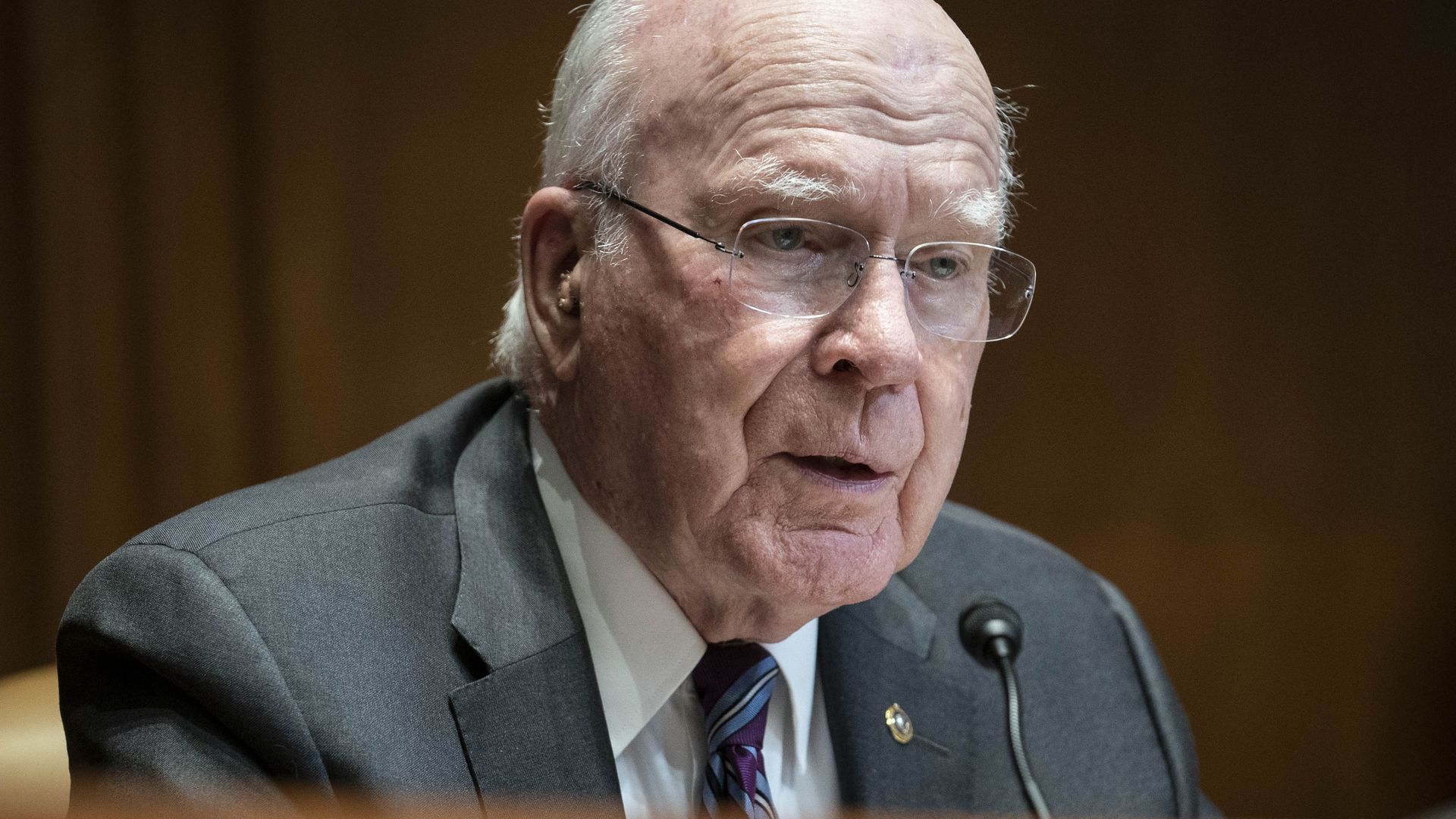 Sen. Patrick Leahy (D-Vt.) announced Monday he will retire instead of seeking re-election in 2022 — 46 years after first assuming the office in 1975.
Why it matters: Leahy, 81, is the longest-serving sitting senator, and his retirement opens up a new, likely Democratic seat.
What they're saying: Leahy said from the Vermont statehouse that he and his wife, Marcelle, concluded that "it is time to pass the torch to the next Vermonter who will carry on this work for our great state. It's time to come home."
"Now, I'm proud to be Vermont's longest-serving senator because I know my time in the Senate has made a difference for Vermonters and, I hope, often well beyond. I know I was there for my state when I was needed most," he said.
Leahy, known for taking photos around the Capitol and his appearances in "Batman" films, is also the current president pro tempore of the Senate, putting him third in the line of presidential succession, after Vice President Kamala Harris and House Speaker Nancy Pelosi.
He is the chair of the Senate Appropriations Committee and the senior-most member of the Judiciary and Agriculture committees.
Thought bubble, via Axios' Alayna Treene: Some Democratic aides are worried that an announcement this early on could complicate future negotiations over current appropriations bills, given senators often lose leverage after they announce retirement plans.
However, Sen. Richard Shelby (R-Ala.), the Republican ranking member on the committee, is also not running for re-election. 
The big picture: Vermont's lone representative, Peter Welch (D), is expected to run for Leahy's seat.
It is so far unclear if Leahy's fellow Vermont senator, Bernie Sanders (I), will endorse Welch or let a completive primary play out.
Leahy presided over former President Trump's second impeachment trial this year.
The senator was hospitalized this year, and his wife is undergoing cancer treatment.
Of note: Had he announced plans to run for re-election and won, he would have become the longest-serving senator in American history, passing West Virginia's Robert Byrd.
Leahy made his retirement announcement from the same room in the Vermont statehouse where he announced his Senate run in 1974, according to his staff.
Go deeper