TWA Hotel harkens back to when air travel was fun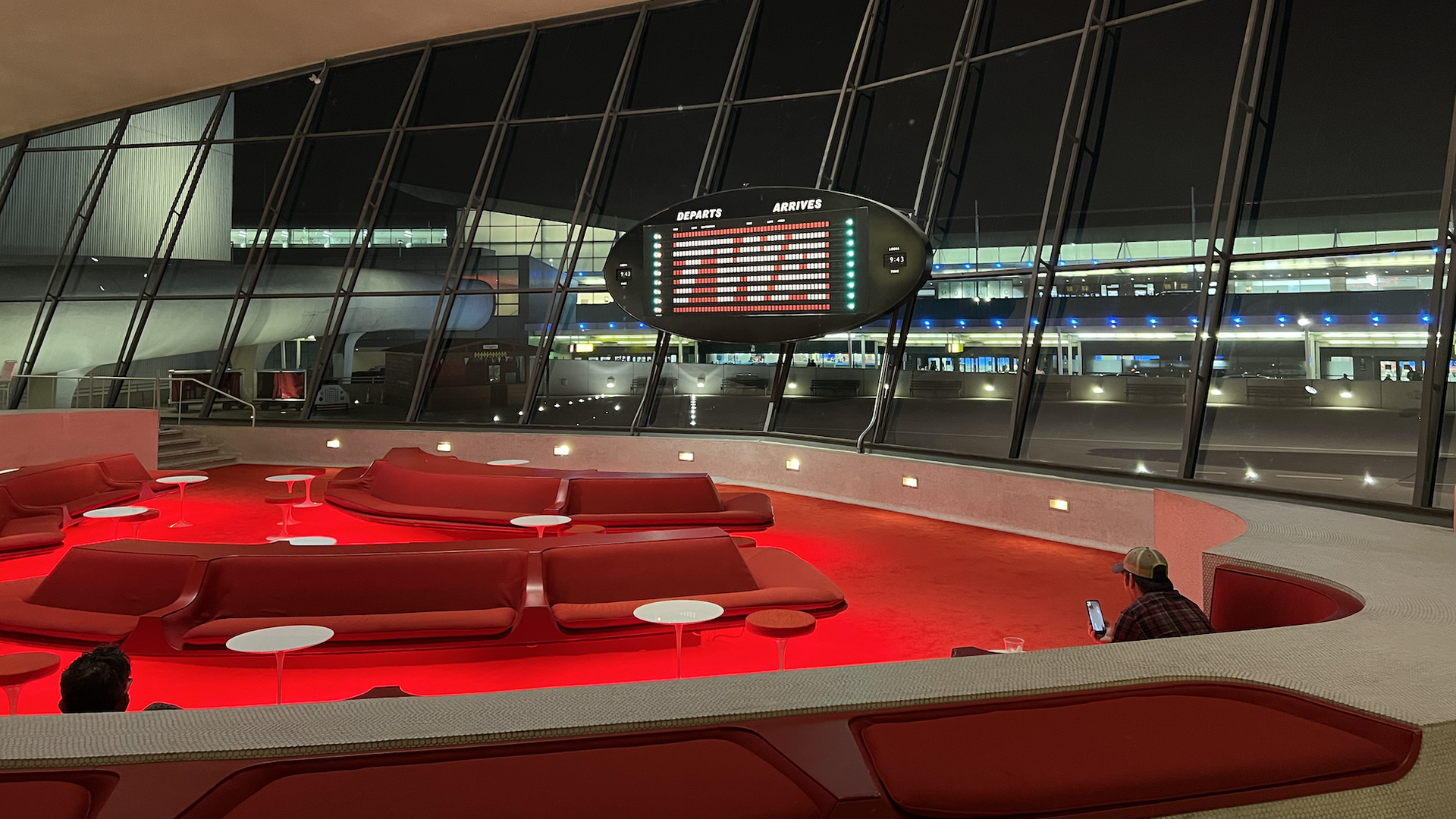 It's not quite a time machine, but the TWA Hotel, adjacent to Terminal 5 at New York's JFK Airport, does let travelers transport themselves back to a time when air travel was fun and glamorous.
Why it matters: Most airport hotels only have their prime location as a selling point, but the TWA Hotel, where I recently stayed, has a lot more to offer.
Details: The highlights are many, including the free photo booth, an entire room transformed into a giant Twister board and, well, everything in the lobby.
Then there's "Connie," a retired TWA propeller plane that has been transformed into a cocktail bar, at least Wednesday through Sunday.
Even on off days, you can still climb the stairs and take pictures on the plane. The surrounding light-up runway and luggage cart are also great spots for picture taking.
Yes, but: The rooms are not spacious, and the food court in the lobby won't be to everyone's liking.
Between the lines: Although it focuses on retro aesthetics, the hotel isn't afraid to dabble in modern conveniences when necessary. For example, the hotel phone is rotary dial, but the room also comes with a wireless phone charger and USB hub to make sure your phone and tablet get a good night's charge.
And while one might worry about noise in rooms adjacent to active runways, the hotel has some of the thickest windows in the world.
The bottom line: At a time when people are paying substantial sums to have an Instagram-worthy experience, the TWA Hotel offers an abundance of photo-worthy spots, along with a convenient night's sleep if you want to be close to an airport that is far from most parts of New York.
Go deeper