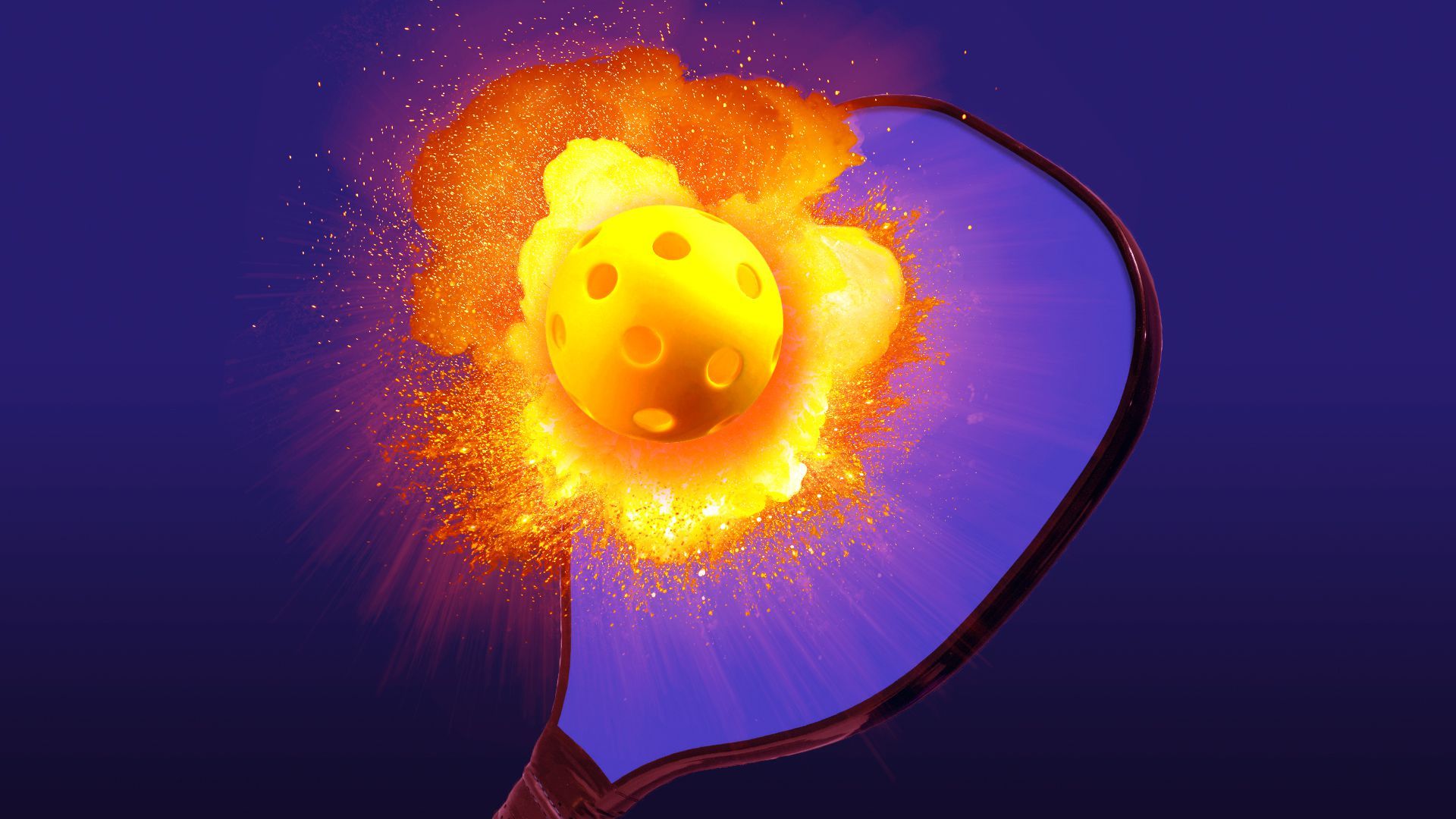 Pickleball — a combination of tennis, badminton and ping-pong — surged in popularity over the past two years. But the sport's rapid rise is much more than a pandemic-fueled fad.
State of play: Pickleball participation grew by 21.3% between 2019 and 2020, prompting the Economist to declare it "the fastest growing sport in America." 4.2 million Americans now play at least once a year.
What they're saying: "Pickleball is the only sport where my whole family — from my kids to my parents — can play together and have an absolute blast," says Dave Fleming, 54, a senior pickleball pro.
"At the same time, people are starting to recognize that it can be played at a crazy high level, in huge venues, in front of tons of fans."
"Celebrities are playing. Athletes from other sports are playing. It was just on the 'Today' show. It's an incredibly exciting time."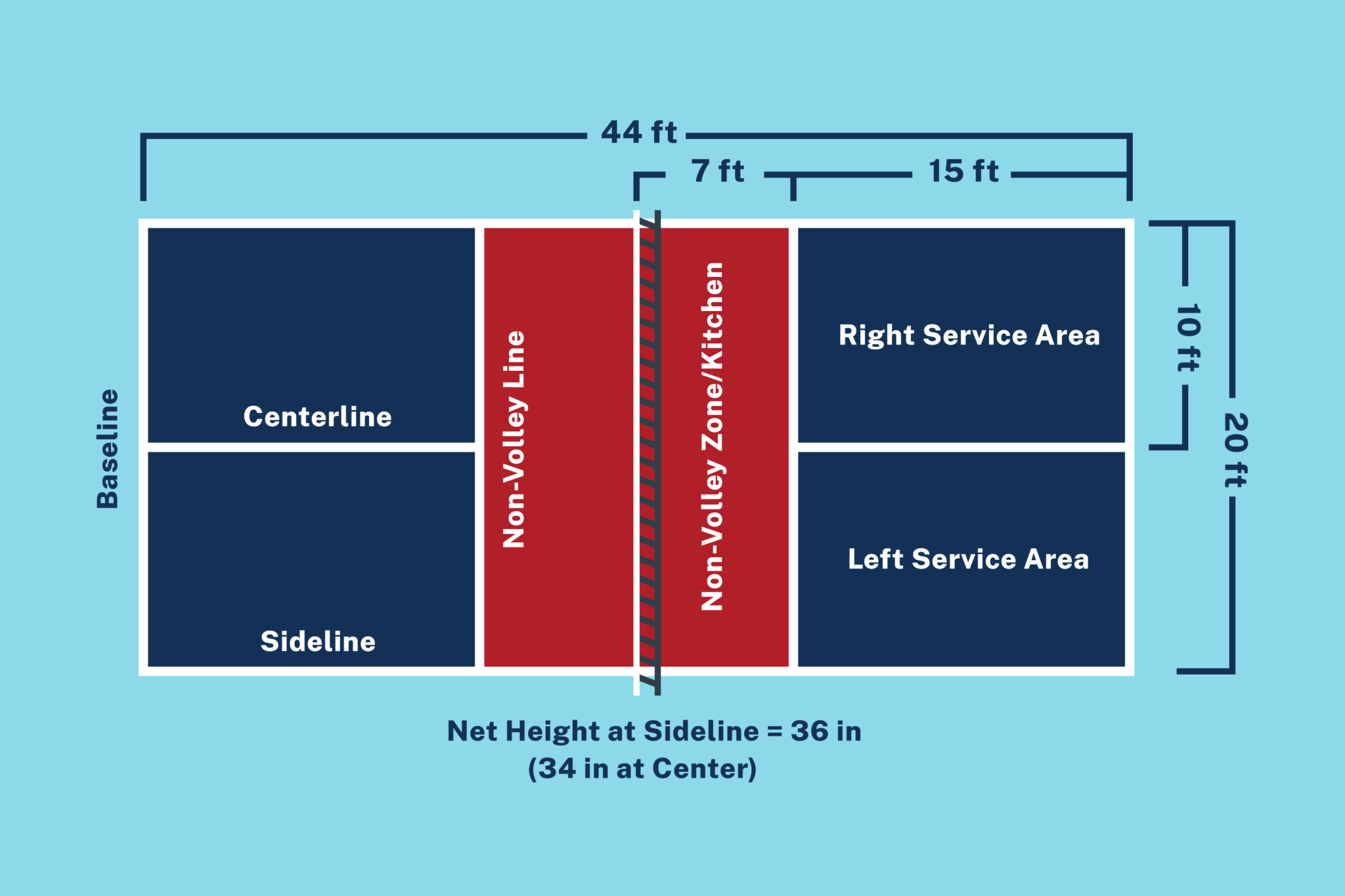 How to play: Pickleball was invented in 1965 on Bainbridge Island (near Seattle) by three dads, including future Rep. Joel Pritchard.
Games are generally played to 11 (win by two) on a surface roughly a third the size of a tennis court (20 feet x 44 feet) with whiffle balls and paddles. You can play doubles or singles.
Points are only scored by the service team. Volleying is allowed as long as it's not on the service return or the return of that return — and as long as it's not in "the kitchen," a seven-foot-deep area on each side of the net.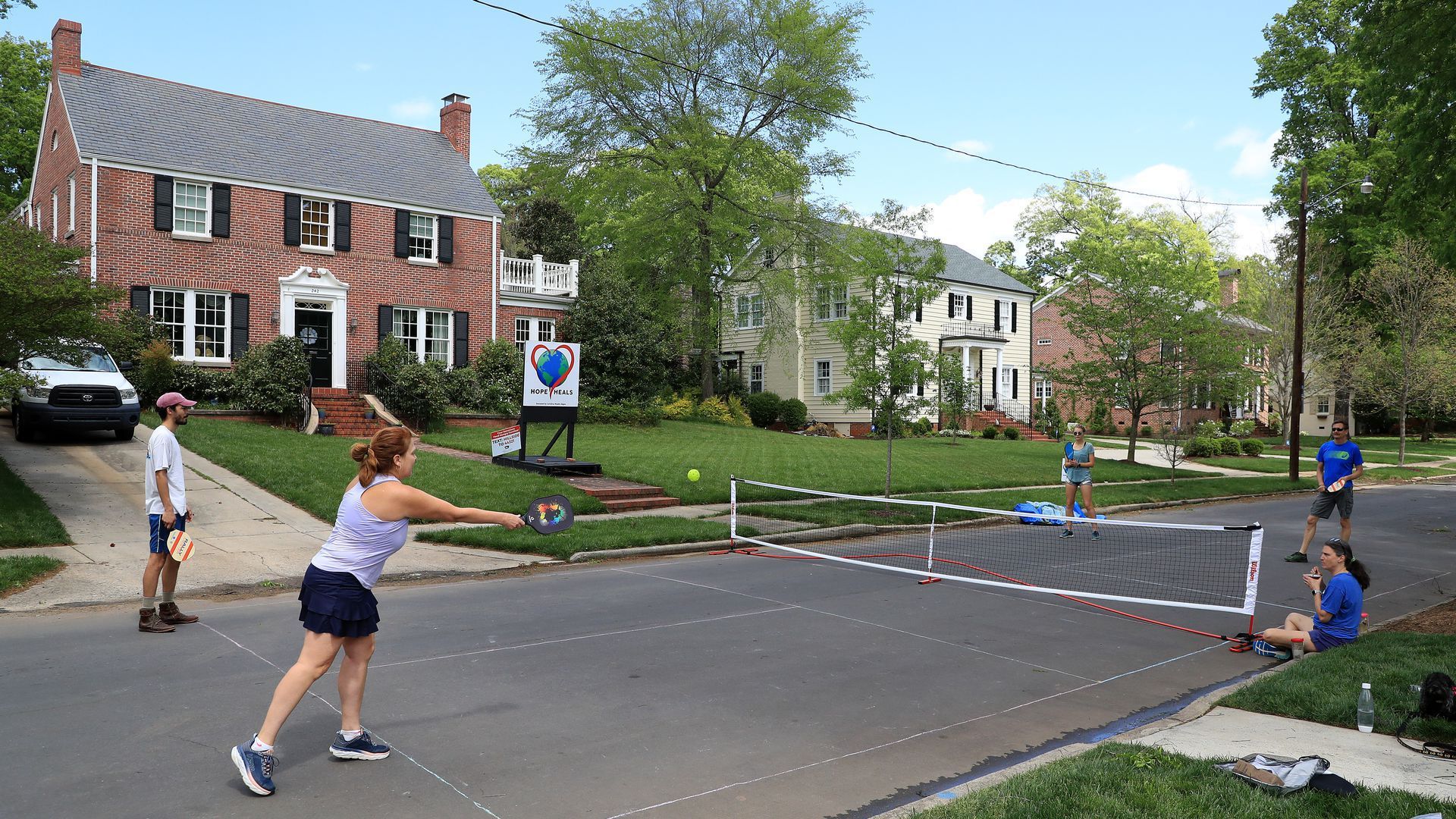 Between the lines: While tennis remains a country club tradition, pickleball's low-profile and relative ease makes it more accessible — a sport that almost anyone can pickup fairly quickly.
"If you've ever swung any sort of a racquet before, you can become competent in an hour," Stu Upson, CEO of USA Pickleball, tells Axios.
That's part of why it gained traction during lockdown, when families — desperate for outdoor activities — put up courts on their driveways and streets.
Of note: Pickleball hasn't fully shaken the elitist image often associated with racquet sports. It's become popular in the Hamptons and is, naturally, all the rage in Hollywood.
"Leonardo DiCaprio plays every day ... George Clooney says his wife, Amal, routinely torches him on their home court in L.A. ... 'Survivor' winner Tyson Apostol has parlayed his reality-TV fame into a career as a pickleball influencer ... This year's Sun Valley Conference, also known as the 'summer camp for billionaires,' featured pickleball."
—
Craig Coyne, Vanity Fair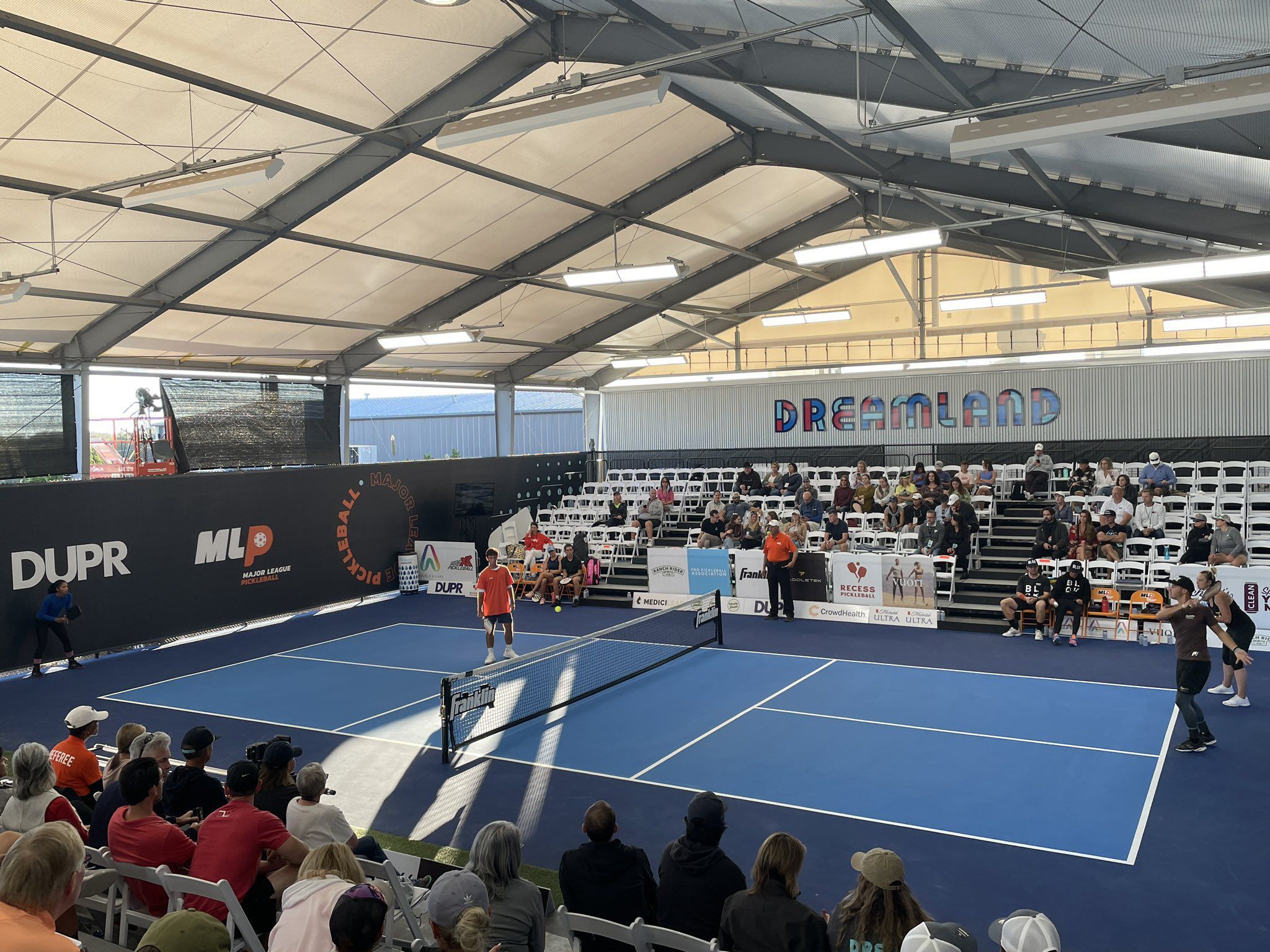 What's next: The world's best pickleball player, Ben Johns, makes roughly $250,000 a year, but most pros can't sustain a living (next month's USA National Championships has a total purse of $90,000).
That could change if participation growth keeps up. After all, more players means more fans means more media means more sponsors means more prize money.
Bold prediction: "In a few years, I think you'll see tennis players on the cusp of the pro tour opting to pursue pickleball as a viable career," says Fleming.
🎥 Watch: How to play pickleball
Correction: This story was updated to include a more accurate definition of "the kitchen."
Go deeper