Progressives fearful as Biden plan pushed into December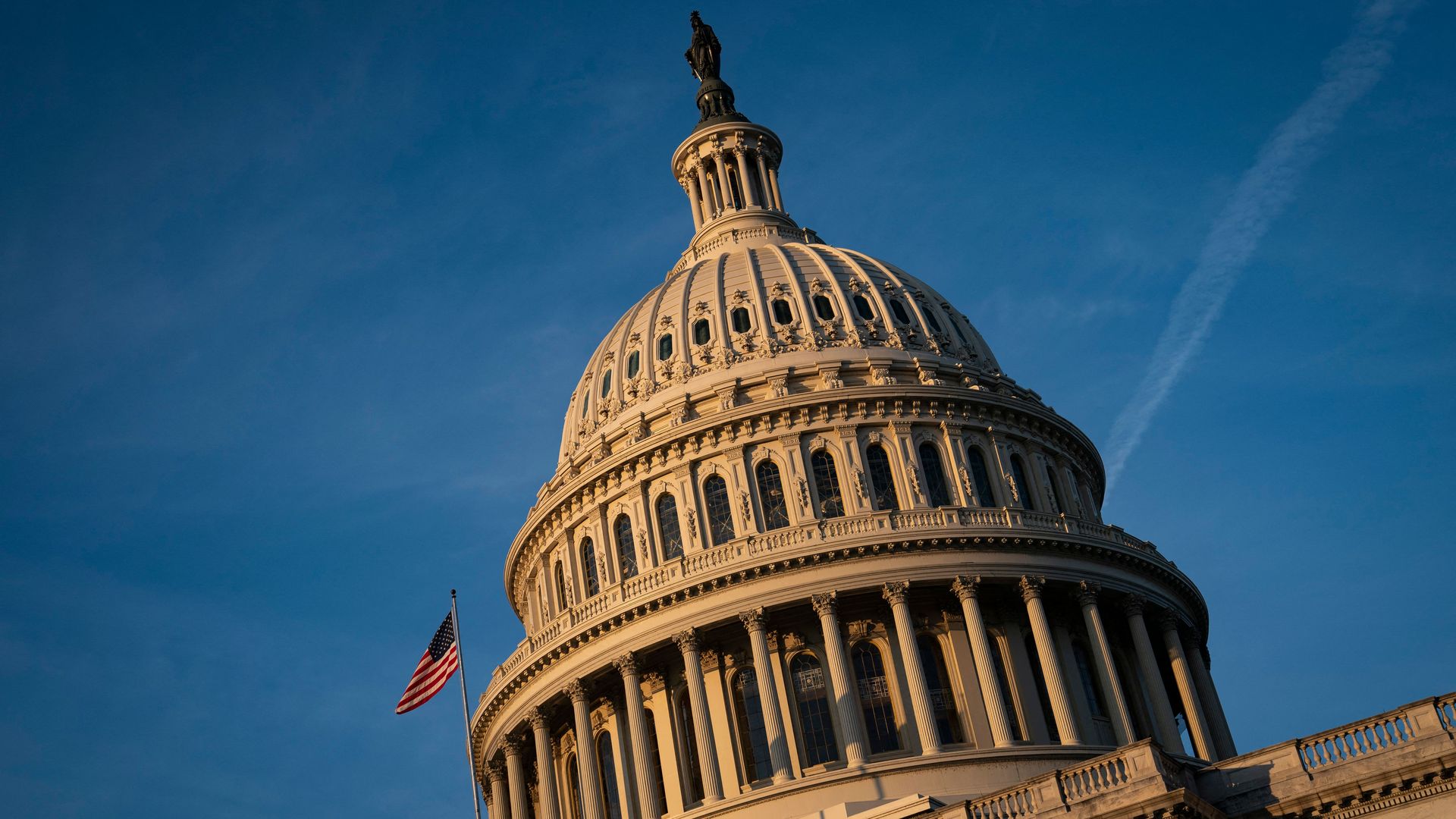 Senate Majority Leader Chuck Schumer's decision to take up the National Defense Authorization Act this week likely will push Senate consideration of President Biden's Build Back Better social spending plan into December, piling more anxiety onto progressives.
Why it matters: Liberal Democrats already were worried that House moderates' commitment to vote on the BBB (estimated at $1.75 trillion) was less than ironclad after the passage of the $1.2 trillion infrastructure bill, which Biden is to sign Monday.
Now, with inflation angst growing, Biden's and Democrats' poll numbers sinking and midterms approaching, time probably isn't on the side of those championing more massive spending.
Driving the news: Schumer's scheduling announcement in a Sunday morning "Dear Colleague" letter comes after Speaker Nancy Pelosi promised a House vote this week on BBB. Some lawmakers anticipate that vote to come on Friday, or perhaps over the weekend, before they leave for Thanksgiving break.
Five House centrists have agreed to vote on BBB pending an analysis from the Congressional Budget Office (CBO). That might get it over the line. But the CBO is expected to continue to drip out analysis on how much each of Biden's proposals will cost — and how much actual revenue can be expected from various proposed tax increases.
Meanwhile, House centrists are nervously looking for any signs that Senate moderates, including Joe Manchin (D-W.Va.), might move to punt the legislation into next year, especially after last week's report from the Bureau of Labor Statistics showing record levels of inflation.
And the calendar is getting crowded: Congress also has to fund the government by Dec. 3 and raise the debt ceiling before the end of the year.
Be smart: While there's some progressive angst that the CBO's numbers won't match up with the president's, the real enemy has always been time — and the chance the political environment could shift.
The big picture: While a majority of Americans support both of Biden's spending plans, his approval ratings hit a new low, with 41% approving and 53% disapproving with his job as president, according to a new poll from the Washington Post.
What we're watching: Progressive groups are pressuring the centrists to make good on their promises.
Real Recovery Now is running a full-page advertisement in the New York Times on Monday, with a big quote of their commitment letter.
Care Can't Wait is launching a six-figure digital ad buy on Tuesday along the same lines: "Passing the infrastructure bill was a great first step. Now, let's finish the job," the narrator says.
Go deeper