Poll: Biden approval numbers hit a new low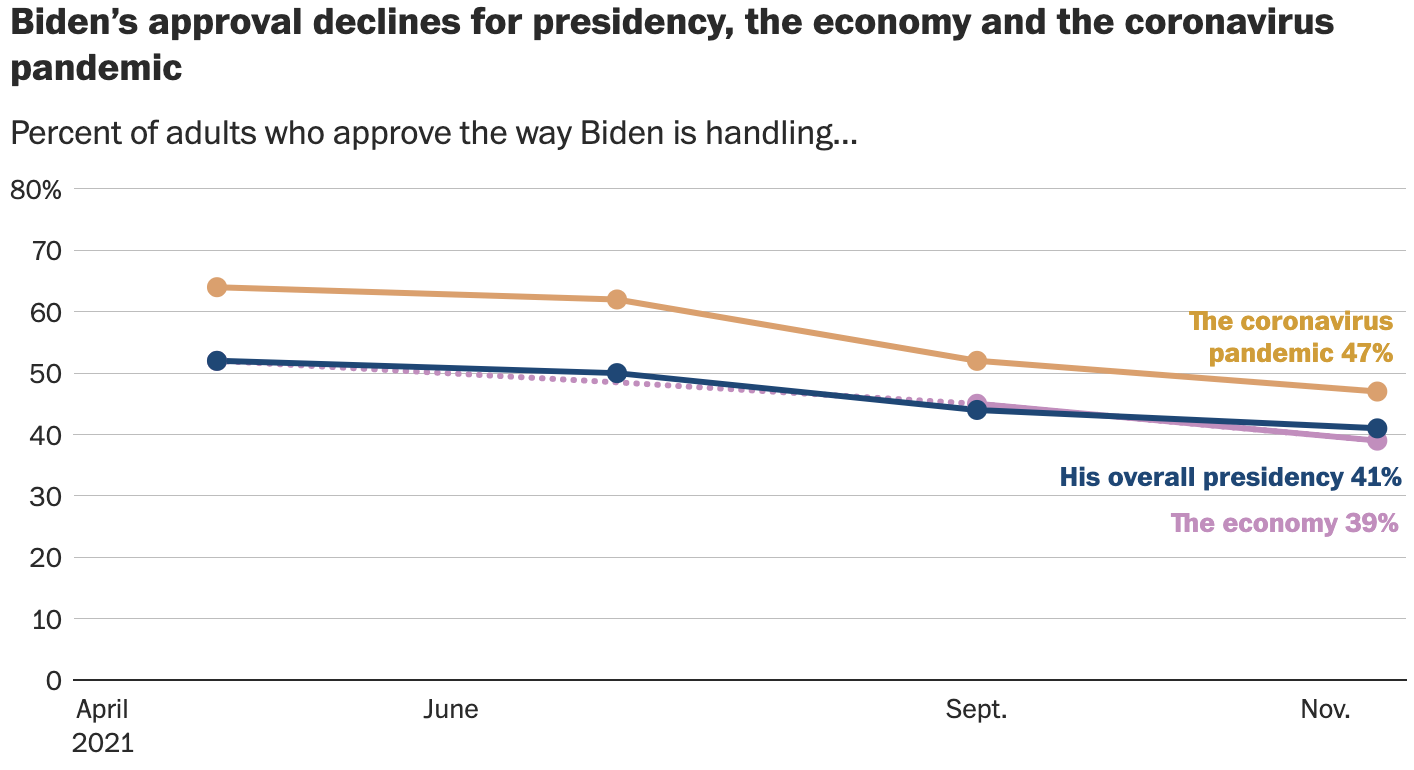 As President Biden hits a new approval low in the Washington Post-ABC News poll, Republicans enjoy their largest midterm lead over Democrats in the 40-year history of the poll.
Why it matters: Sinking sentiments among Democrats and independents are behind the falling numbers, which come despite a majority of Americans supporting the key pieces of Biden's agenda — the bipartisan infrastructure package and $2 trillion social spending bill.
By the numbers: 51% of registered voters say that if midterms were held today, they'd vote for the GOP candidate in their district. 41% say the Democrat. "That's the biggest lead for Republicans in the 110 ABC/Post polls that have asked this question since November 1981," ABC notes.
Among adults overall, 46% would back the Republican, versus 43% who would support the Democrat.
Some 70% in the poll rated the economy negatively, including 38% who said it is in "poor" condition. About half of those polled blame Biden for rising inflation, and more than 6 in 10 say he has not accomplished much in his 10 months in office.
Yes, but: On ABC's "This Week," George Stephanopoulos points out that Biden's core policies are popular:
63% support the infrastructure bill the president will sign on Monday.
58% support the social-policy bill, which still faces a precarious path.
Go deeper: The economy is great, but voters don't believe it
Go deeper