The 9 types of voters in American politics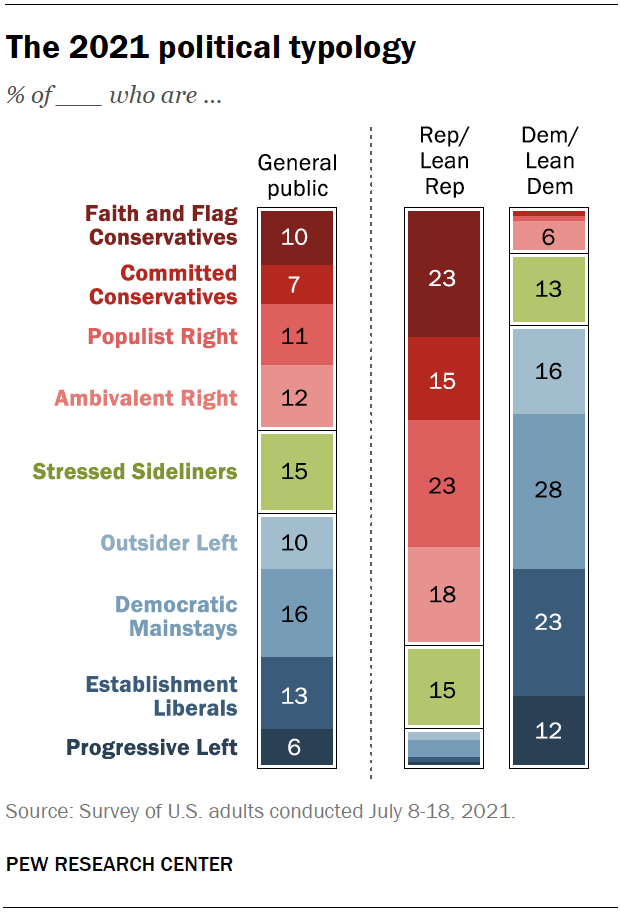 While the partisan divide in the U.S. keeps intensifying, new polling from the Pew Research Center also reveals how several distinct subsets of political views are emerging across the two major parties.
Why it matters: This polling highlights just why it will be so difficult for many candidates in next year's midterms to keep support from the most partisan and involved candidates within their party while also winning over the more moderate and undecided.
By the numbers: Within the Republican Party, there are nearly twice as many of the far-right "Faith and Flag Conservatives" (23%) as there are progressives (12%) in the Democratic Party, according to the research.
The "Progressive Left" is the only majority white, non-Hispanic, Democratic group.
It has the most liberal views on most issues.
On the opposite side of the spectrum, "Faith and Flag Conservatives" are the most likely to say policies should support religious values and discourage political compromise.
Go deeper