U.S., allies condemn Sudan's new military-led council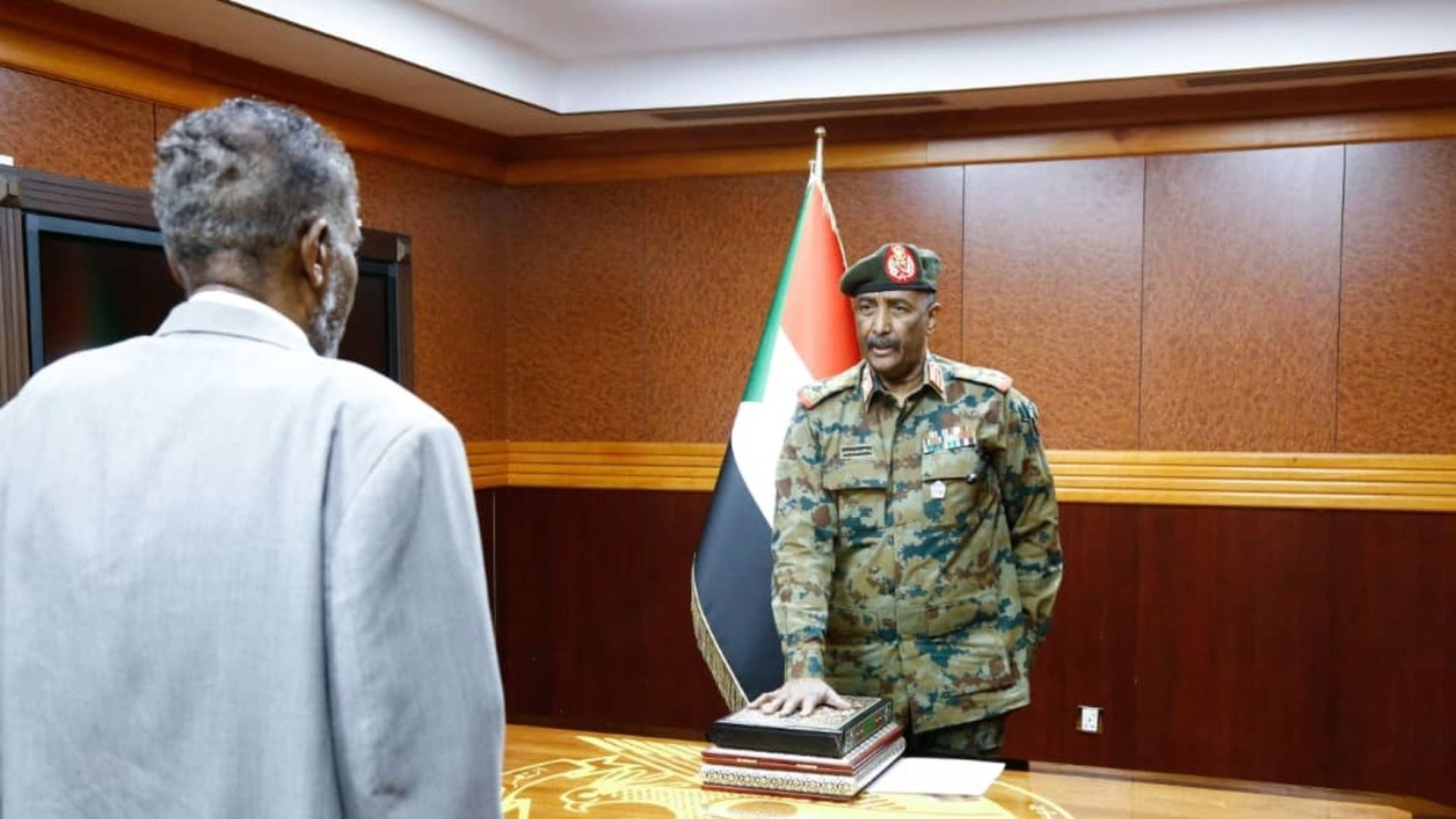 The U.S. and several of its allies in a joint statement on Friday said they were "gravely concerned" by Sudanese military General Abdel Fattah al-Burhan's decision to form a new interim ruling council weeks after he led a coup and tightened the military's grip in the country.
Driving the news: Burhan on Thursday announced the creation of a new Sovereign Council in a move the U.S., Norway, Switzerland, the United Kingdom and the European Union said "complicates efforts to put Sudan's democratic transition back on track."
Catch-up quick: The previous council, dissolved by Burhan last month, was formed after the ouster of longtime ruler Omar al-Bashir in 2019. It included members of the military's leadership, representatives of different political parties and members of the civilian government.
While the new council includes many of the same individuals on the initial council, it does not include four previous civilian members who are part of the Forces for the Declaration of Freedom and Change, the umbrella alliance that spearheaded the uprising that led to al-Bashir's ouster, per AP.
Burhan on Thursday reappointed himself to lead the council. He also reappointed Mohamed Hamdan Dagalo, a powerful paramilitary leader, as the council's deputy head.
What they're saying: "This unilateral action by the military undermines its commitment to uphold the agreed transitional framework," the U.S. and its Western allies said in a statement.
"We urge an immediate and full return to this path to ensure that the hard won political and economic gains of the last two years are not lost," the statement added.
Secretary of State Antony Blinken on Twitter called for the "release all those in detention, including Prime Minister [Abdellah] Hamdok, and return to the constitutional order."
What to watch: Anti-coup protests are expected in Sudan on Saturday.
Go deeper