The future of dressing rooms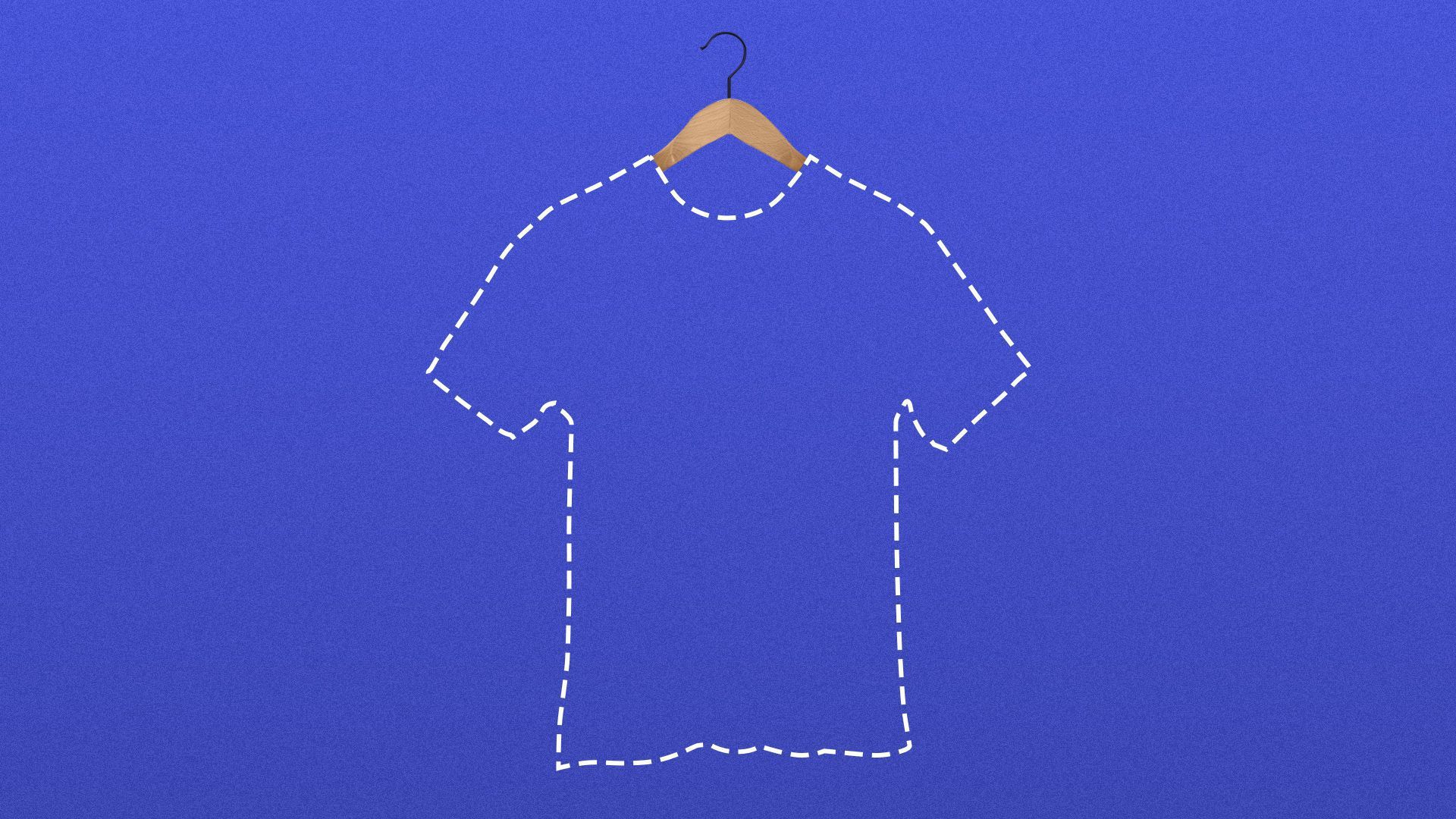 One snag in shopping for clothes online is that there's no way to try before you buy. Virtual dressing rooms — if the tech gets good enough — could solve that problem.
Why it matters: E-commerce is taking more and more of brick-and-mortar's share of retail, growing up to five times faster during the pandemic than it was before, per McKinsey. The rise of virtual dressing rooms could propel that growth even further.
The top reason why people shop for clothes in person is to try them on, per an NPD Group report from 2019 (cited by Morning Brew in a must-read deep dive into the tech behind virtual dressing rooms).
Return rates have skyrocketed during the pandemic as people have been buying more online. Some 42% of U.S. consumers surveyed returned items between March 2020 and March 2021, per Coresight Research. And all those returns are costly for retailers to process.
But since 2010, apparel retailers — including Warby Parker, Walmart, Nike Amazon and Asos — have been experimenting with tech that lets people test stuff out at home, Morning Brew reports.
The options range from something as simple as a front-facing camera filter, which lets you see how a pair of sunglasses might look on your face, to Drapr, a startup acquired by Gap that lets you create a 3D avatar and see how you'd move in the new threads.
And the innovations in fitting rooms aren't just happening in the virtual world.
More and more brick-and-mortar stores are sprucing up their dressing rooms — and leaving behind those drab closets with fluorescent lighting — to make the experience better for shoppers.
As a result, people return a greater share of items they buy online than in person.
Take Reformation, a women's clothing store, which has tech-infused fitting rooms with different light settings so that you can see how an outfit will transition from day to night. There are also screens inside the rooms that let you summon clothes to try on, or buy something you're loving, without ever having to speak to a salesperson.
What to watch: 50% of millennials and 45% of Gen Zers polled said they mostly shop online, per a Morning Brew–Harris Poll survey.
But just 19% of millennials and 11% of Gen Zers surveyed had tried virtual dressing room tech.
We'll see how quickly consumers become comfortable with it.
Go deeper