Qatar agrees to represent U.S. interests in Taliban-led Afghanistan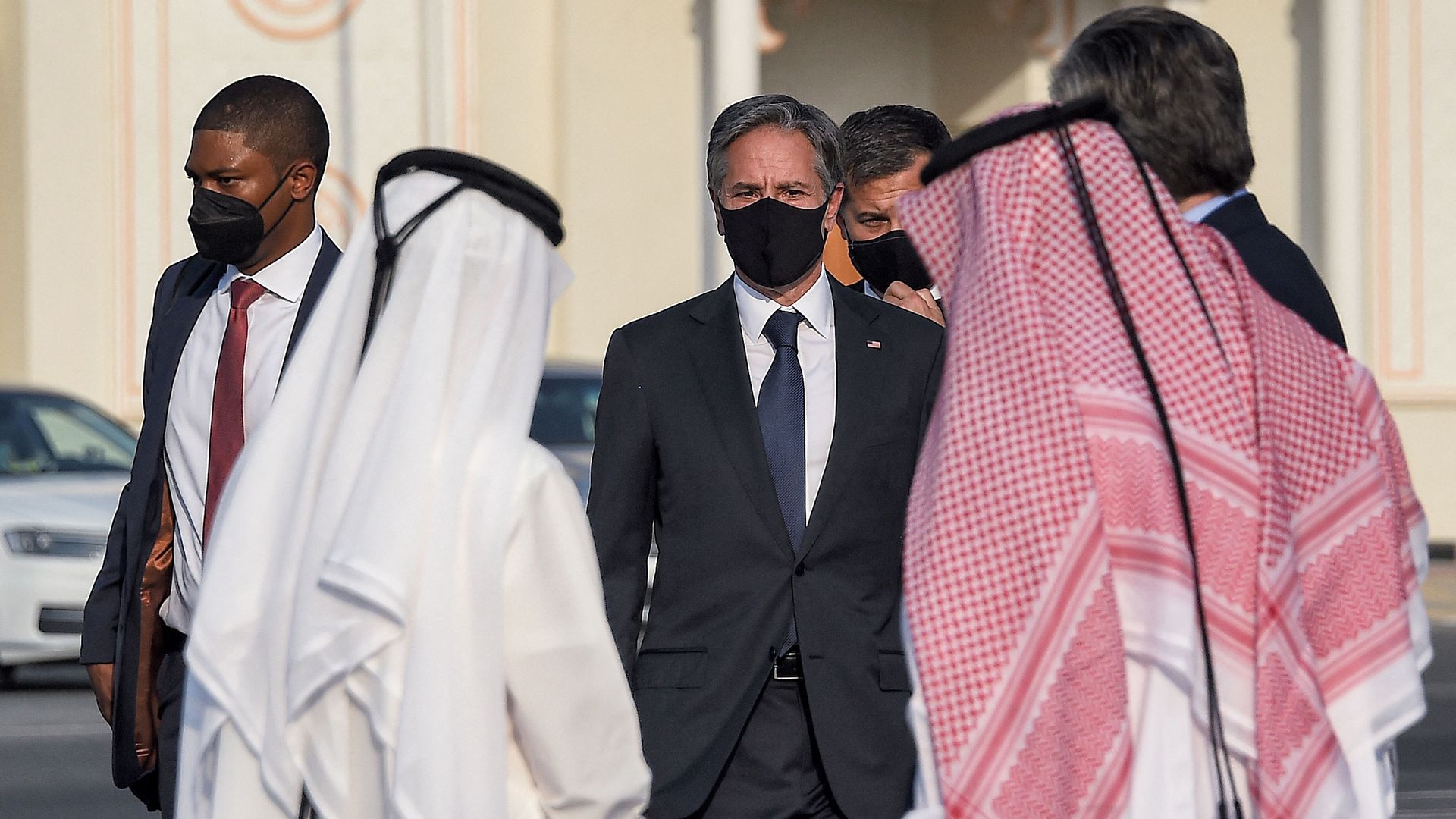 Qatar has agreed to become the "protecting power" for U.S. interests in Afghanistan, taking on a formal role as the diplomatic intermediary between Washington and the new Taliban government, Secretary of State Antony Blinken announced Friday.
Why it matters: The U.S. has shown no indication it will recognize the Taliban government, but diplomatic engagement will be necessary in order to stave off the mass humanitarian crisis bearing down on Afghanistan as winter approaches.
Driving the news: An agreement signed Friday will establish a special section in the Qatar Embassy in Kabul to provide certain consular services to U.S. citizens and monitor the security conditions of American diplomatic assets in Afghanistan.
A second agreement formalizes the U.S. partnership with Qatar to continue facilitating the travel of Afghans with special immigrant visas granted by the State Department and to have Qatar serve as a transit point for departing Afghans.
Blinken also announced Friday that all U.S. citizens who have requested assistance from the U.S. government to leave Afghanistan — and who have the necessary travel documents — have now been offered an opportunity to do so.
The big picture: Qatar has played a crucial role in U.S. negotiations with the Taliban over the past several years, and it helped facilitate the evacuation of thousands of Americans, Afghans and allies when Kabul fell to the insurgents in August.
The tiny Gulf emirate will take on an intermediary role similar to Switzerland's for U.S. interests in Iran.
The Taliban's political office, with whom the Trump administration negotiated the peace deal that ultimately led to the U.S. withdrawal from Afghanistan, is based in Doha.
Go deeper