GOP Sen. Lisa Murkowski of Alaska announces reelection bid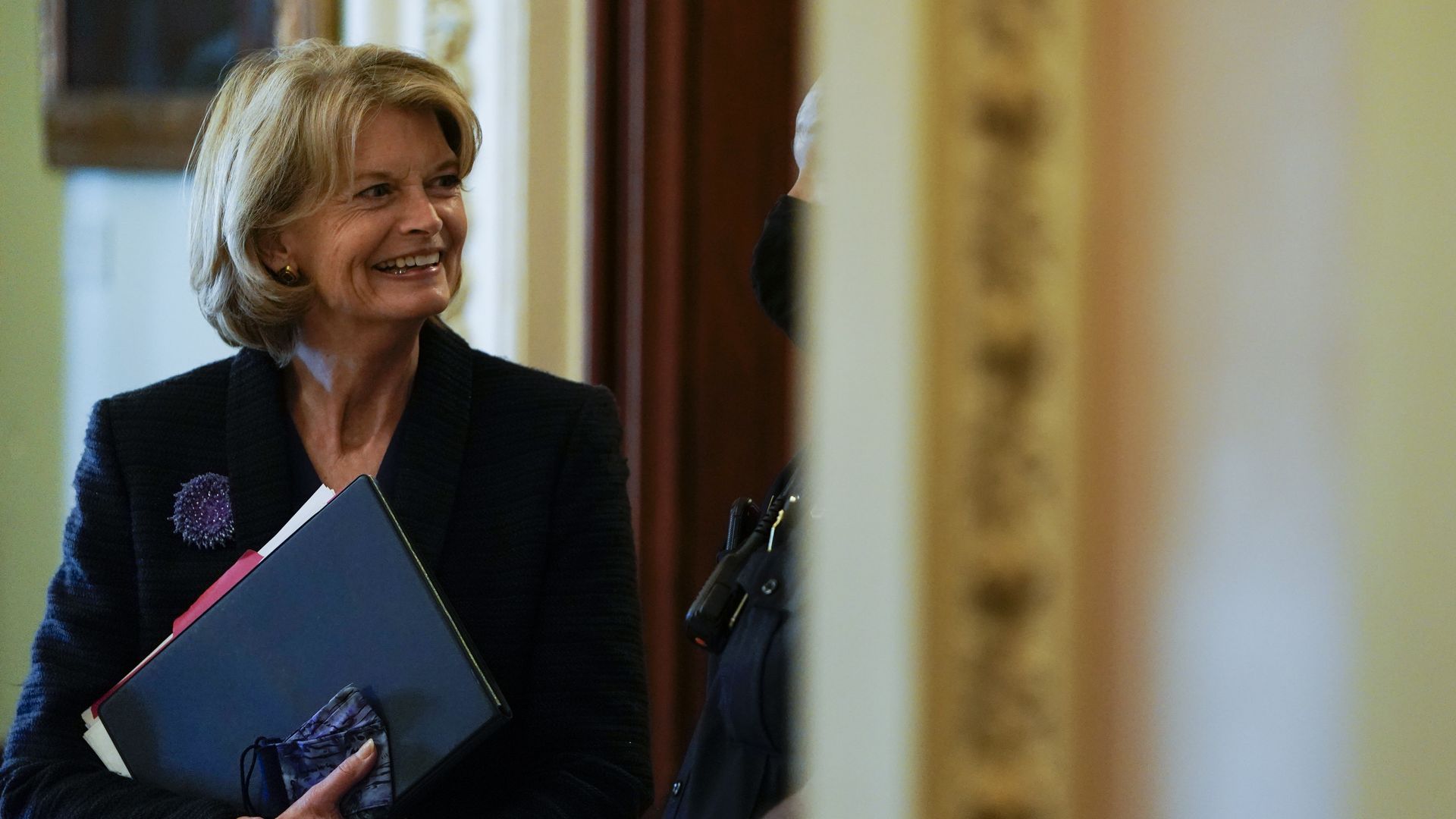 Sen. Lisa Murkowski of Alaska, one of seven Republicans who voted to convict former President Trump in his second impeachment trial, announced Friday that she will seek reelection in 2022.
Why it matters: Trump, who vowed to campaign against Murkowski, has already endorsed the senator's leading primary opponent, former Alaska Commissioner of Administration Kelly Tshibaka.
Driving the news: "I'm running for reelection to continue the important work of growing our economy, strengthening our Alaska-based military and protecting our people and the natural beauty of our state," Murkowski said in a video announcing her bid.
The big picture: Murkowski has been in the U.S. Senate since 2002, when her father, Frank Murkowski, a longtime senator, selected her to finish his term when he was elected governor, AP reports. She lost the 2010 primary but won the general election as a write-in candidate.
Murkowski was censured in March by the Alaska GOP for voting to convict Trump at his second impeachment trial.
Murkowski is the only Republican senator who voted to convict Trump that is seeking reelection in 2022, Politico reports.
What she's saying: "In this election, lower 48 outsiders are going to try to grab Alaska's Senate seat for their partisan agendas. They don't understand our state and frankly, they couldn't care less about your future," Murkowski said.
"My commitment to Alaska is the same one I made during my first campaign. I will work with anyone, from either party, to advance Alaska's priorities. And I will always stand up to any politician or special interest that threatens our way of life."
Tshibaka in a statement on Friday said: "It's now official that Lisa Murkowski won't relinquish the Senate seat her father appointed her to 20 years ago, but it's just as clear that Alaskans are fed up with her."
"I am running to give voice to the people of Alaska, because I want to stand up for them like they have stood up for me. It's time for new conservative leaders with courage and common sense to lead our nation forward, and I stand ready to step into that responsibility."
Go deeper: Alaska GOP endorses Murkowski challenger in U.S. Senate race
Go deeper