Legendary coach Herb Magee's last ride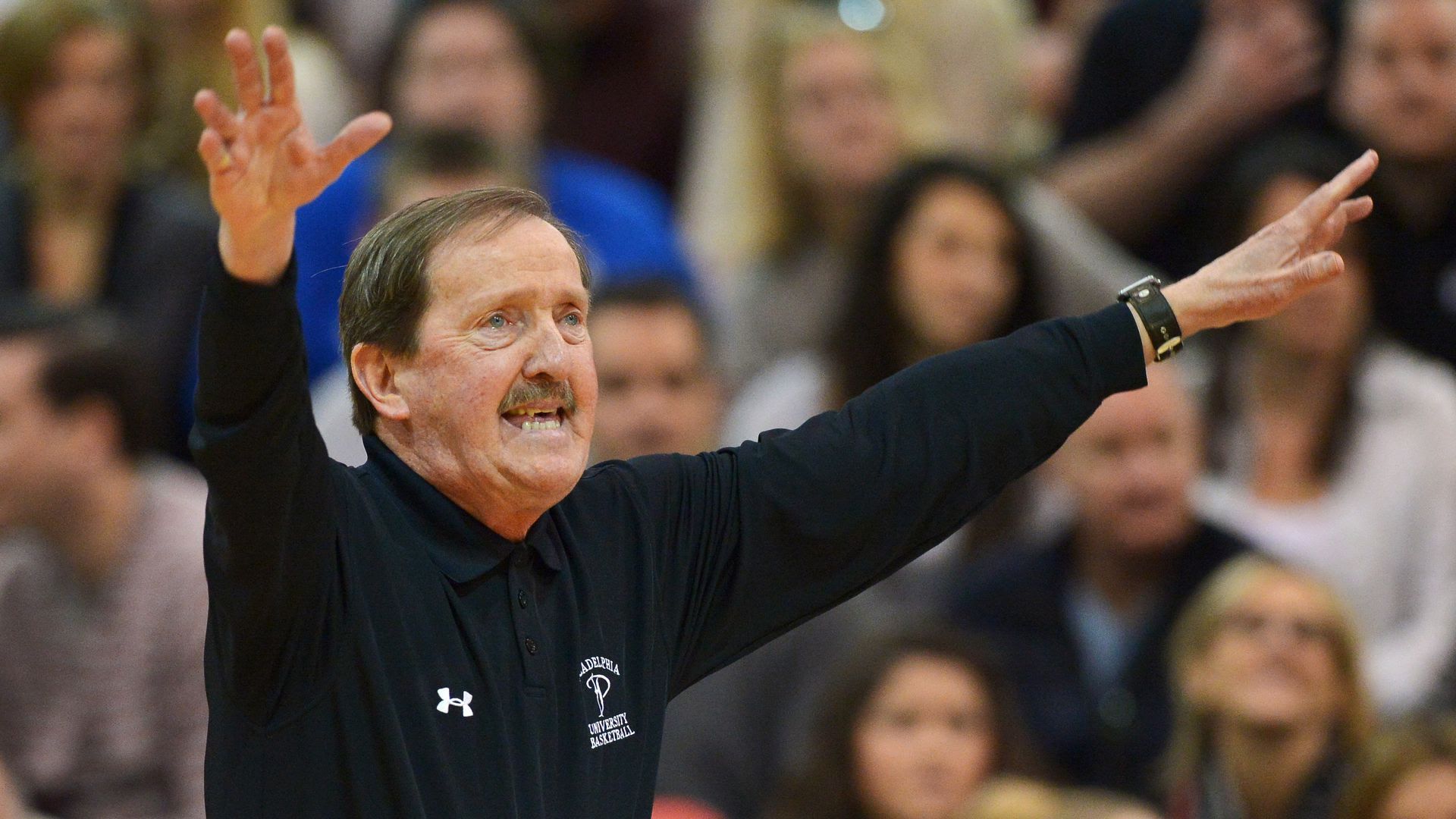 Herb Magee, the legendary coach of D-II Thomas Jefferson University in Philadelphia, begins his 54th and final season on Saturday.
Why it matters: Magee's 1,123 wins trail only Mike Krzyzewski's 1,171 across all levels of men's college hoops, and this season marks the final campaign for both Hall of Famers.
The backdrop: Magee was born in Philly and has spent most of his life at Jefferson, which was previously known as Philadelphia Textile (1884–1998), then Philadelphia University (1999–2017).
As a player (1960–63), he was a two-time All-American and was selected by the Celtics with the 62nd pick of the 1963 NBA draft.
Rather than go pro, he returned to his alma mater as an assistant, taking over as head coach in 1967 at the age of 25.
By the numbers: Magee has finished below .500 just three times in 53 seasons, while making 31 NCAA tournaments, winning 13 conference titles and one national championship (1970).
"No one in coaching has combined teaching, mentoring, winning and class as proficiently as Coach Magee."
— Jay Wright, Villanova coach
Between the lines: Magee has mastered teaching the art of shooting, earning the nickname "The Shot Doctor."
He's worked with players of all ages over the years, including "the Round Mound of Rebound" himself, Charles Barkley.
Ben Simmons hasn't worked with him, but Magee seems to have diagnosed the issue from afar anyway.
The big picture: Magee turned down multiple D-I opportunities over the years, preferring to remain in the only place he's ever called home, surrounded by friends and family.
Coach K won his 1,000th game at "The World's Most Famous Arena," with millions watching on TV. After the game, he was swarmed by media members.
Magee won his 1,000th game in a 1,200-seat gym, with hundreds watching a livestream. After the game, he had a beer with friends and was in bed by 10pm.
The bottom line: Magee went to college a few miles from where he grew up — and never left. Even in retirement, he won't be far.
"The rest of us were always looking for the next challenge and how we were going to conquer the world. And I think Herb had his own little world."
—
Fran Dunphy
, former Penn and Temple coach
Go deeper:
Go deeper