A reality check on Glasgow net zero pledge by major financials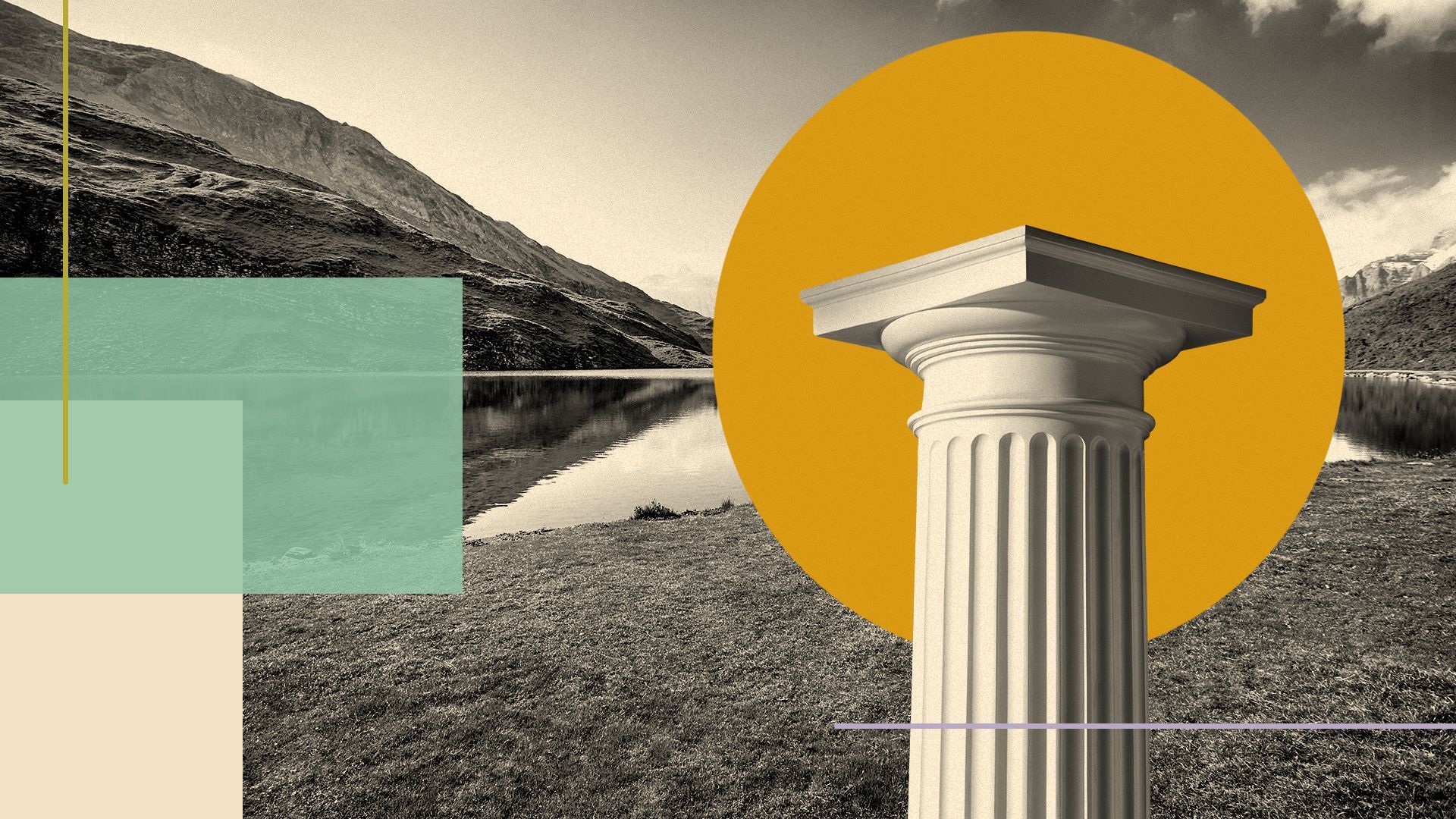 A slew of global financial institutions say they're all tuning in to the same frequency on fighting climate change. The devil will be in the details — and it will take public and regulatory oversight to hold them to their voluntary pledges. 
Why it matters: With scientists now warning that the effects of climate change are taking place faster and in more severe ways than expected, activists argue that pledges alone aren't enough. Advocates, meanwhile, say a large-scale agreement is a step in the right direction.
Driving the news: During the COP26 climate summit, a huge group of financial companies proclaimed that they stand ready to drive over $100 trillion toward net zero projects and investments over the next 30 years.
Details: More than 450 companies — banks, insurance companies, asset managers, credit rating agencies, stock exchanges, index providers and auditors — have tied themselves together under the Glasgow Financial Alliance for Net Zero, or GFANZ.
The pledge is "a statement of coordination," says Wes Bricker, co-leader of US Trust Solutions at PwC, which is part of GFANZ.
Launched by UN Special Envoy for Climate Action Mark Carney earlier this year, GFANZ has since expanded by nearly 300 companies (including Bank of America, Credit Suisse, Morgan Stanley, AXA, Unilever's pension fund Univest) and has $60 trillion in assets under management.
How it works: Each GFANZ company will orient its operations to seek out lending and investment opportunities that will help the global economy reach net zero emissions by 2050 or earlier, as well as to limit global warming to 1.5 degrees Celsius above preindustrial levels. 
Each company will also deliver "their fair share of 50% emissions reductions" by 2030 and report their progress (emissions financed) every year.
The real real that could come from it: A top-down push from institutions with a huge amount of money and power.
Insurance companies, for example, will need to consistently incorporate climate into underwriting criteria, says Bricker.
Climate-related data will impact whether borrowers can get loans, and under what terms, he adds.
What they're saying: Those kinds of examples are the changes we'll see "taking effect immediately," says Bricker.
The big picture: "One of the concerns within climate risk has always been greenwashing, which means you make big commitments, but you don't really deliver on the burden of those commitments — you don't really give up opportunities to lend to businesses or activities that might be contributing to a lot of carbon," he tells Axios.
"When the banks have [largely] agreed to a coordinated action, what they're agreeing to is that they won't cheat," he adds.
Yes, but: Activists have criticized Carney's alliance and the plans as more PR fodder and loopholes.
A coalition of more than 90 climate groups said in a joint press release that GFANZ is constructing a watered down set of net-zero rules for finance, while continuing to fund fossil fuel projects with no plans to reduce those investments.
"[A]chieving net-zero by 2050 and staying within 1.5°C of warming means stopping financing for fossil fuel expansion today. That's the key test for whether these commitments are aligned with reality or just an attempt at good PR," Ben Cushing, of the Sierra Club Fossil-Free Finance Campaign, said in a statement.
Between the lines: While the pledge "won't be of a size or a magnitude or a pace that satisfies everyone, it's [a step] in the right direction," argues Bricker.
What to watch: A group created to police net zero commitments will start giving feedback next year, UN Secretary-General Antonio Guterres said on Thursday.
Go deeper