Changes to Apple's App Store could come fast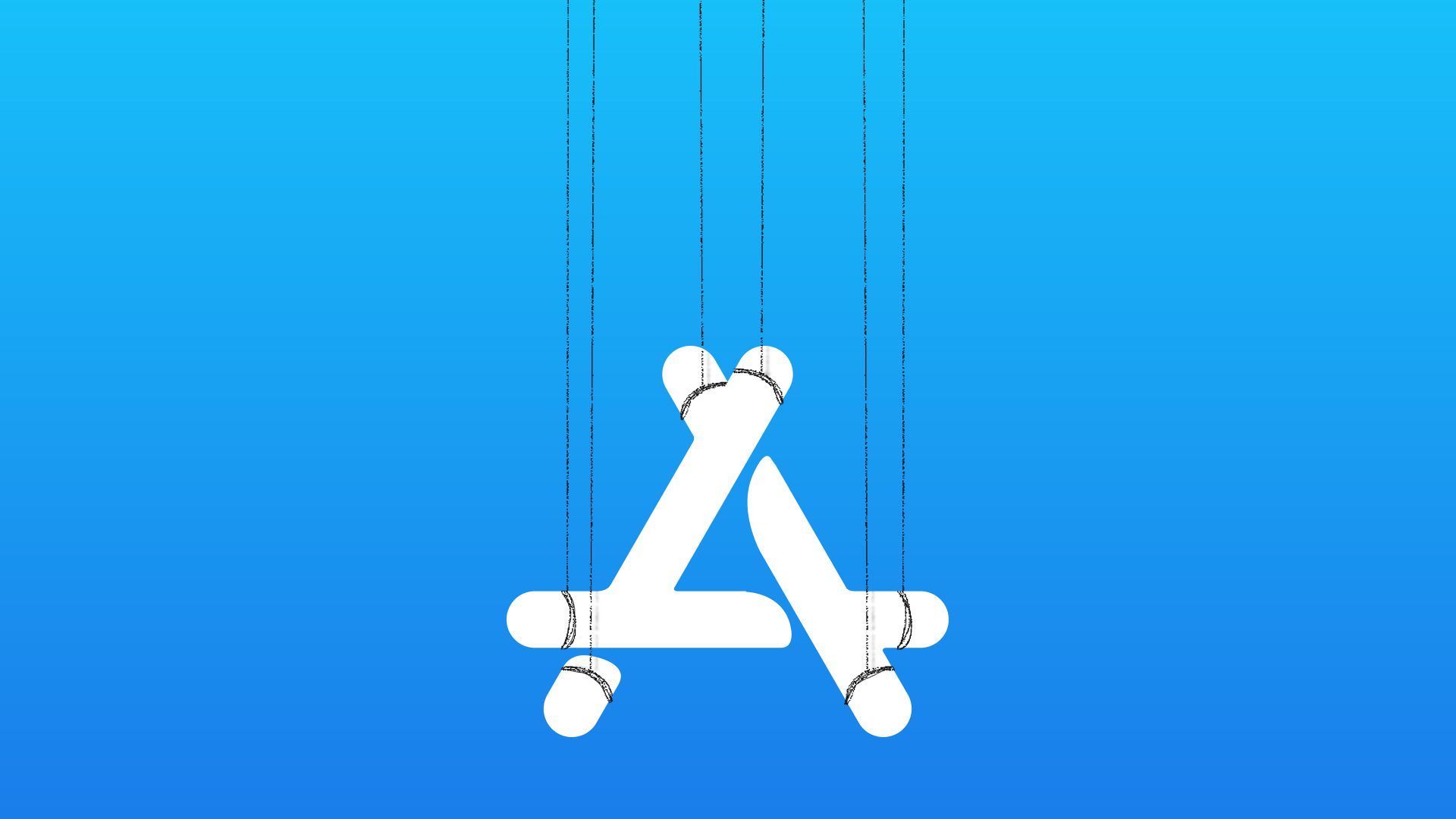 While legislators and regulators around the world weigh big changes to Apple's and Google's app stores, some quick revisions could be coming within weeks, thanks to a U.S. judge's decision and a Korean law.
Why it matters: Control of app stores and their hefty commissions is what has made owning mobile operating systems so valuable for both companies, especially Apple.
Driving the news: Judge Yvonne Gonzales Rogers' ruling in the case pitting Epic Games against Apple held that Apple must allow app developers to inform users about other app payment methods that are available.
On Tuesday, Rogers denied Apple's request to put her order on hold as Apple's appeal works its way through the court system. That means the order could go into effect Dec. 9, assuming Apple is unsuccessful in getting a higher court to institute a delay.
A recently passed law in Korea, meanwhile, would require Apple and Google to allow alternative payment mechanisms within their respective mobile app ecosystems.
The big picture: The near-term changes come as regulators in Europe consider giving users the ability to sideload iPhone apps, bypassing the App Store entirely, something that Apple strenuously opposes, saying to do so threatens privacy and security.
Legislators in the U.S. have also held hearings on these questions, with additional regulatory or legislative action here possible.
Between the lines: There is still a great deal of uncertainty around just what the Korean law and the U.S. court order mean specifically, with Google and Apple likely having a very different interpretation than outside developers.
The Coalition for App Fairness, a group of companies critical of Apple's policies, is holding an event in Korea next week to discuss the law there and what it means. Epic CEO Tim Sweeney is scheduled to speak, as are representatives from the Korean government.
Paddle, a British startup, has already announced plans for an alternative to Apple's in-app payment system designed to comply with the judge's ruling in the Epic case, with plans to make it widely available in early December.
Paddle started eight years ago doing similar processing for Mac developers, who have always been allowed to go outside the Mac App Store. (Indeed, the Mac App Store is a comparatively recent option.)
An option for iOS transactions had been a top request from Paddle's customers. "When that ruling came down we immediately spun up a team internally," CEO Christian Owens told Axios, adding that the iOS opportunity could be as large as the company's existing business.
Paddle says it has built two implementations of its system, one that would process payments directly within the app, if Apple's revised rules allow that, and another that goes to the Web for payment processing and then returns a user to the app.
Paddle takes a 10 percent cut on transactions under $10, and 5 percent on purchases over that amount. Apple's commission is often 30 percent, but can be lower for certain categories, including for smaller developers and recurring subscriptions.
What they're saying: In denying a stay, Judge Gonzales Rogers castigated Apple for seeking "an open-ended stay with no requirement that it make any effort to comply."
Go deeper