"Like" buttons face a big thumbs-down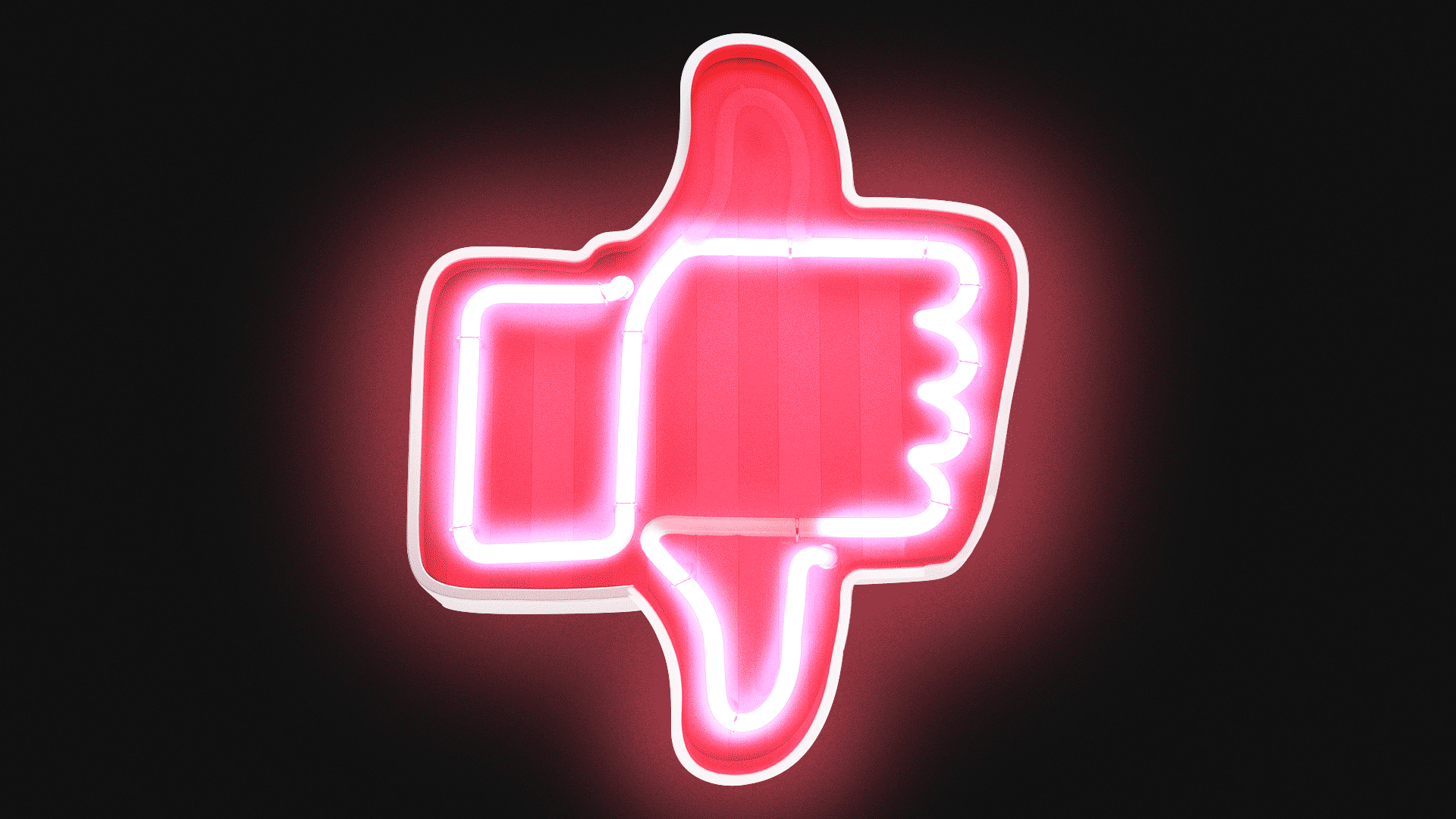 Public like and dislike counts, once a baseline offering for social media companies, are disappearing as tech platforms begin to uncover ways they are being abused.
Why it matters: Engagement mechanisms such as "likes" or "reactions" make tech platforms stickier, which is good for selling ads. But they're also becoming a risk factor for tech firms that are under pressure to address issues like user wellbeing and misinformation.
Engagement with like or dislike buttons impact how content is promoted to users via algorithms. Visible like counts may affect how users choose to engage with certain content, for better or worse.
Driving the news: YouTube on Wednesday said it's making "dislike" counts invisible to users across the entire platform, although creators will still be able to see them behind the scenes.
YouTube experimented with this earlier this year and found that people were less likely to harass users by intentionally "disliking" videos when the counts were invisible. It also found that the dislike button was used to disproportionately target smaller channels and newer creators.
YouTube acknowledged that some users depend on those counts to determine whether or not they should watch a video. Responding to those users, YouTube said, "We know that you might not agree with this decision, but we believe that this is the right thing to do for the platform."
Zoom out: Tech companies have been testing changes that cut down on scorekeeping for years. But with more pressure from lawmakers to address things like mental health and misinformation, the imperative to shift has grown.
Be smart: Not all like buttons are built the same. Facebook and other platforms, like LinkedIn, have introduced a set of "reactions" that include things like angry faces, sad faces and laughing faces.
These reactions can also be manipulated. The Washington Post reported last month that, for years, Facebook prioritized the "angry" reactions to posts in its algorithms, which ultimately led to more toxic information being shared.
What to watch: Lawmakers have been increasing pressure on tech companies to address ways their platforms can harm teens.
At a hearing about child safety last month, Democratic senators touted a bill that would protect users under 16 from a variety of features that boost engagement, including like buttons.
At the same hearing, a Snapchat executive argued the company was different from its rivals because it doesn't have a like button.
Go deeper: Tech companies target your sanity
Go deeper