Trump's never-ending legal losing streak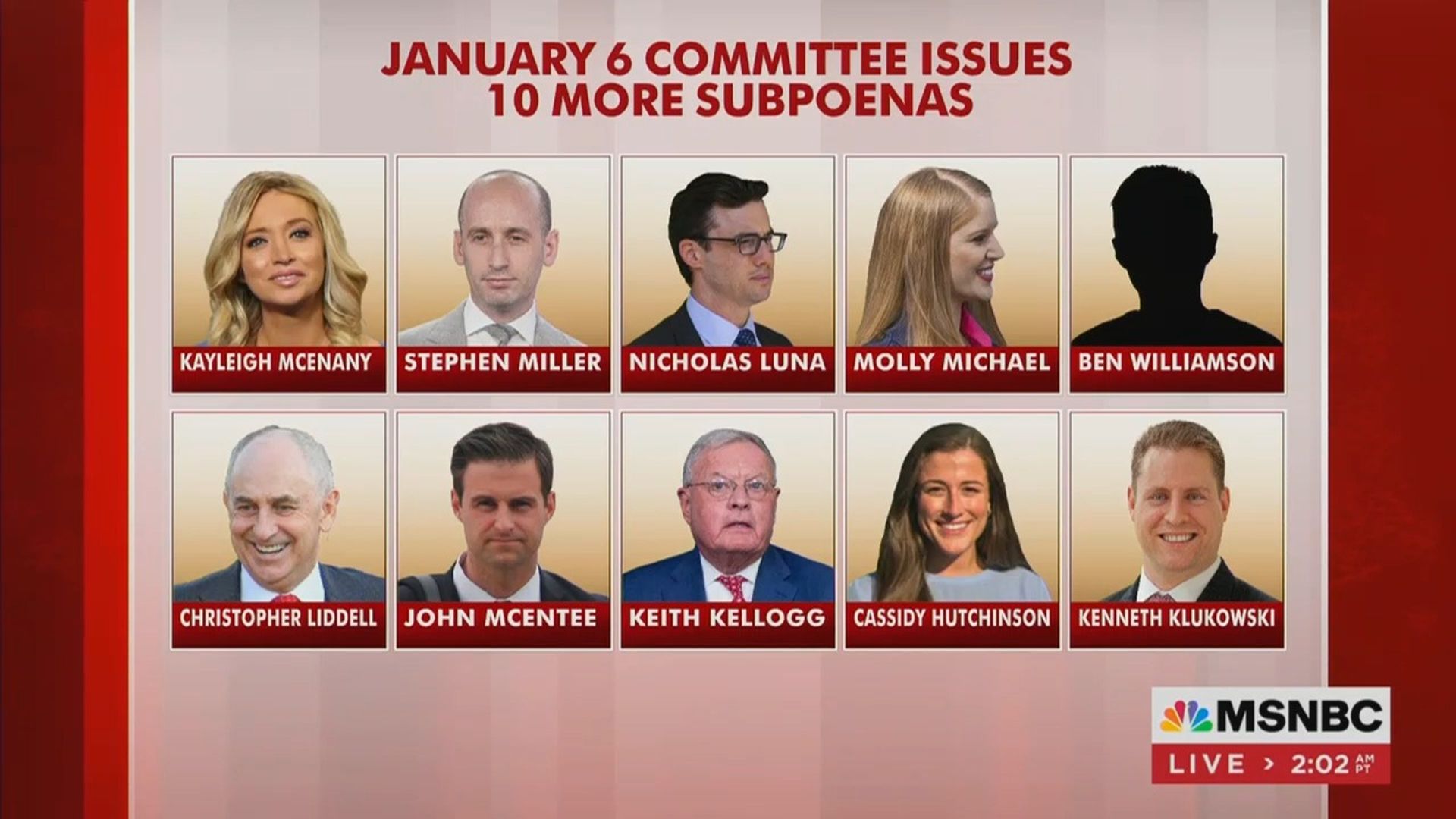 Former President Trump is enduring a brutal streak of new legal exposure and losses in court, as he adapts to life without the immunity of the Oval Office.
The latest ... It turns out it's not OK to use the White House as a stage for the Republican National Convention:
A top watchdog found that 13 senior Trump officials, including former Secretary of State Mike Pompeo, violated ethics law and helped create "a taxpayer-funded campaign apparatus within the upper echelons of the executive branch."
A federal judge last night rejected Trump's request to block the National Archives from turning over documents sought by the House select committee investigating Jan. 6.
The committee has subpoenaed 16 former Trump aides over the past two days, including former senior adviser Stephen Miller, press secretary Kayleigh McEnany and campaign adviser Jason Miller.
A second grand jury has been empaneled in New York's criminal investigation of the Trump Organization (NBC News).
An Atlanta district attorney is moving toward convening her own grand jury in an investigation of Trump's attempts to overturn the election in Georgia (N.Y. Times).
Go deeper