Judge approves $626 million Flint water settlement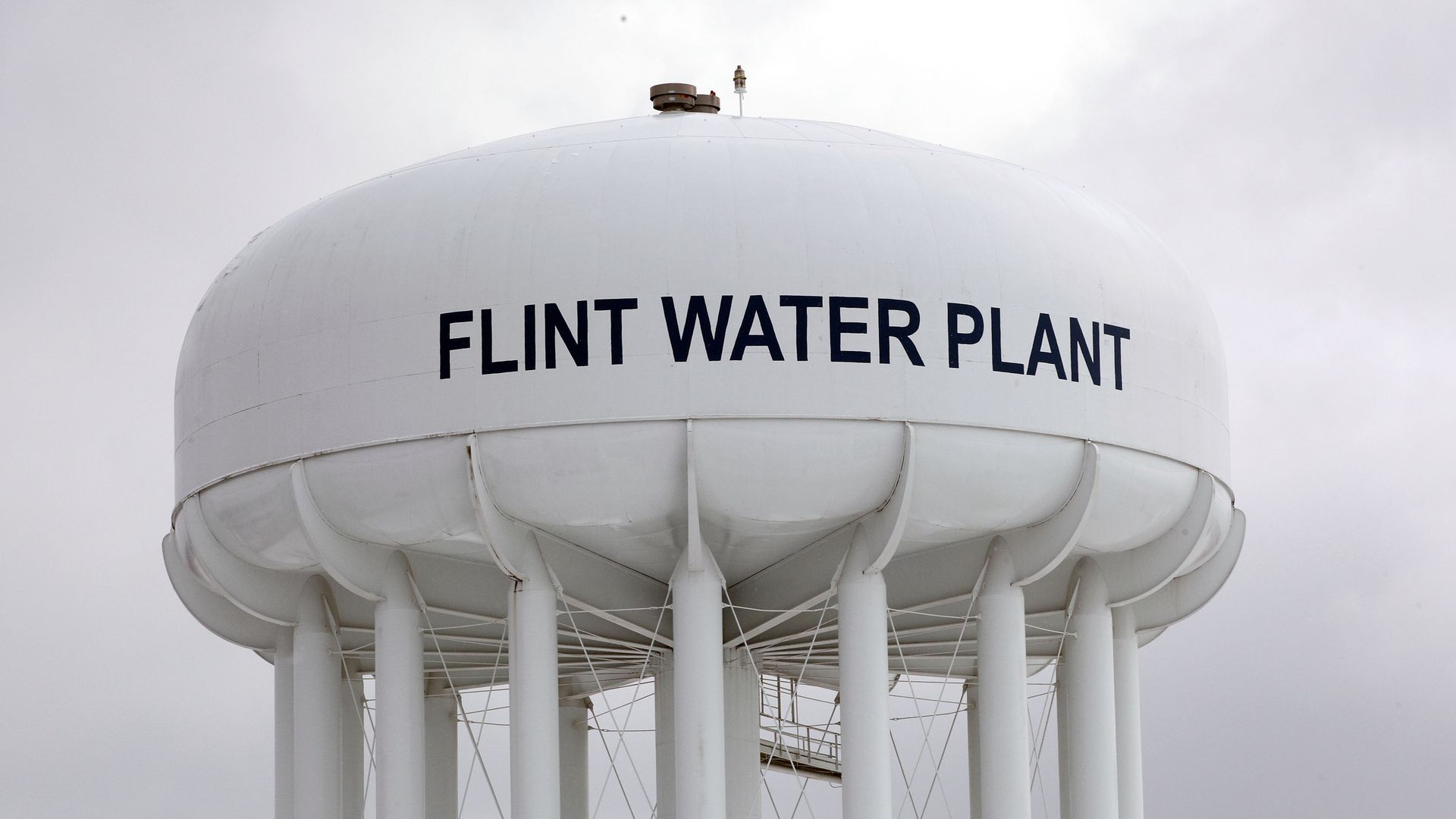 A federal judge on Wednesday signed off on a $626 million settlement for people who were exposed to lead-contaminated water in Flint, Michigan.
Driving the news: The terms will see nearly 80% of the settlement go to children who were younger than 18 when they were first exposed to the contaminated water.
People who paid water bills and adults who ingested the water are eligible. Certain businesses that underwent economic losses due to the crisis can also make settlement claims.
Most of the money will come from the state. The settlement is one of the largest in the state's history, according to U.S. District Judge Judith Levy.
Flashback: In 2014 and 2015, children in the city, many Black and under the poverty line, experienced a surge in lead poisoning after the city switched its water source to the Flint River without treating it to reduce corrosion.
In the aftermath, state leaders were accused of ignoring the risks and dismissing claims of illness.
What they're saying: "The settlement reached here is a remarkable achievement for many reasons, not the least of which is that it sets forth a comprehensive compensation program and timeline that is consistent for every qualifying participant," Levy wrote in the 178-page order.
Don't forget: The contaminated water was blamed for an outbreak of Legionnaires' disease that killed at least 12 people.
The big picture: A government-appointed civil rights commission found in 2017 that systemic racism going back decades contributed to the water crisis.
Go deeper