Egypt-U.S. talks take on friction over human rights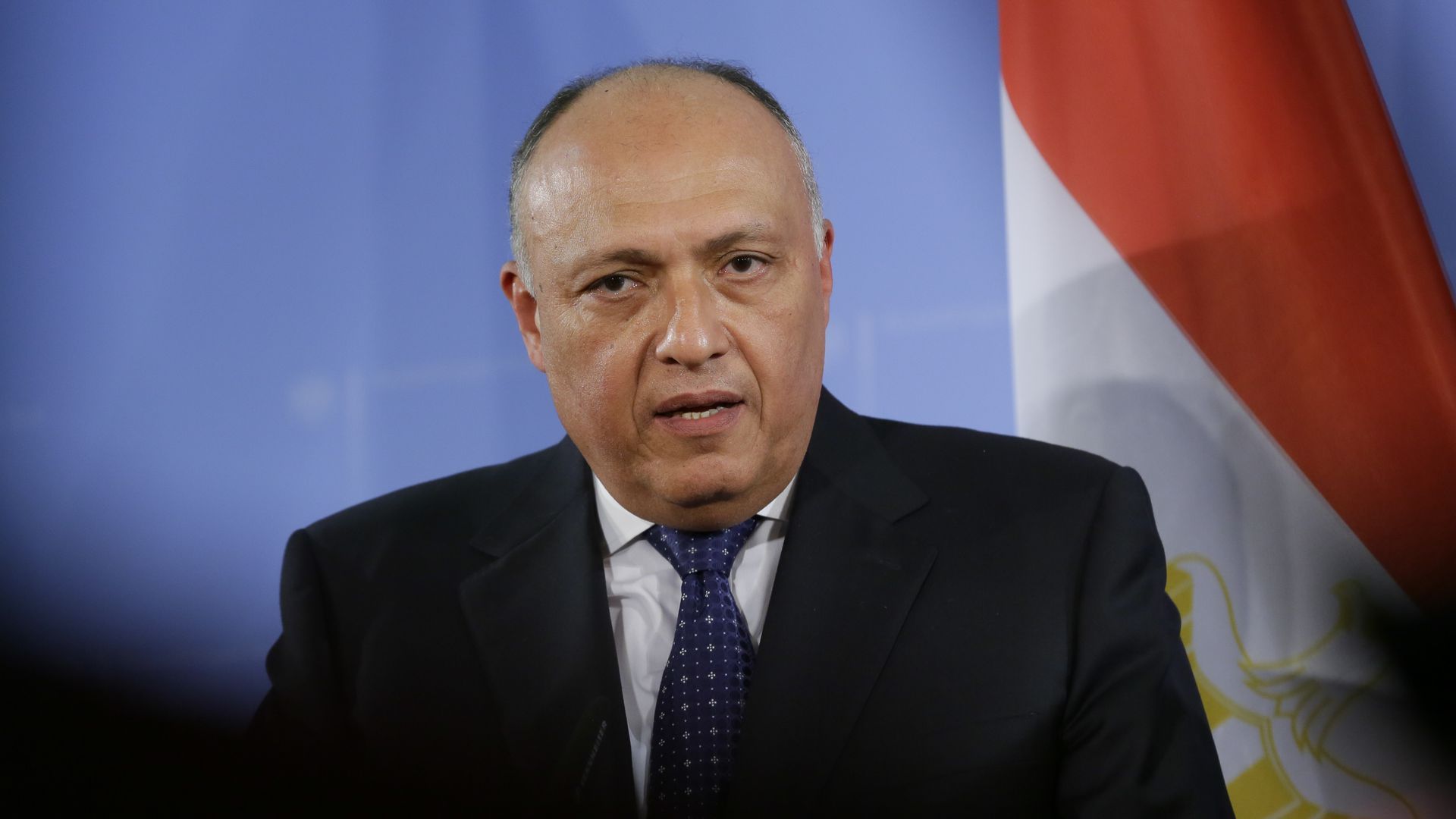 Egypt and the U.S. are working to decrease friction between the countries around human rights issues, Egyptian Foreign Minister Sameh Shoukry told a group of representatives from several American Jewish organizations in a closed meeting in Washington on Tuesday, people who attended the meeting told me.
Why it matters: U.S. criticism of Egypt's human rights record cooled relations between the two countries early in the Biden administration. Egypt played a key role in establishing a ceasefire in the Gaza strip in May, but human rights remains a sticking point in the strategic partnership between Egypt and the U.S.
Criticism of the human rights situation led the Biden administration to freeze $130 million in military aid to Egypt in September.
Driving the news: The U.S. and Egypt held this week the first strategic dialogue since the Biden administration assumed office. Human rights were a main issue in the discussions, State Department spokesperson Ned Price said.
Shoukry told the Jewish leaders group the dialogue also discussed the suspension of U.S. military aid. He called it "an internal American decision" but stressed U.S. military aid is beneficial to the U.S. both for strategic reasons and because it creates jobs in America, according to people in the meeting.
In an event at the Wilson Center in Washington on Tuesday, Shoukry said he told Secretary of State Tony Blinken during the dialogue the human rights situation in Egypt needs to evolve. But he stressed discussion about this between the U.S. and Egypt should be done in private and not through "public shaming that only creates negative attitudes in Egypt."
What they are saying: In a joint statement published at the end of the dialogue, the parties stressed the two sides held a "constructive dialogue" on civil and political rights, freedom of expression, fighting racism, women's empowerment, and economic, social, and cultural rights.
"The United States welcomed Egypt's National Human Rights Strategy, and national plans to advance human rights in the country in cooperation with civil society," the statement said.
Go deeper