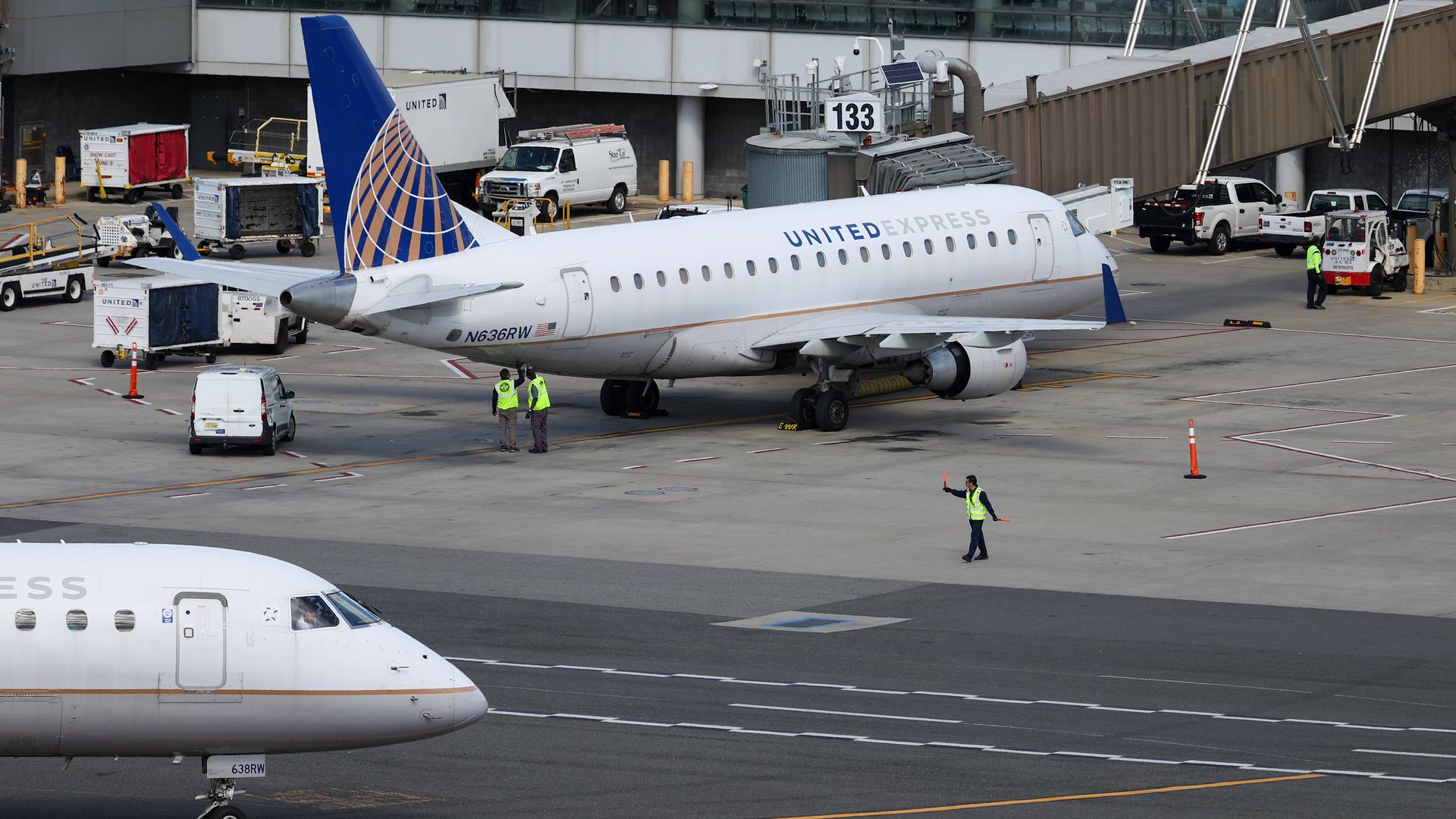 United Airlines can uphold its COVID-19 vaccine mandate that places on unpaid leave employees who have been granted a medical or religious exemption, a federal judge ruled Monday, per Reuters.
Details: U.S. District Judge Mark Pittman noted in his ruling in Fort Worth, Texas, that it was a human resources matter and that no airline staff member was required to get the vaccine, according to Reuters.
"[I]t is not for the Court to decide if United's vaccine mandate is bad policy," Pittman said, per CNBC.
"Rather, it is the Court's role to determine if Plaintiffs carried their burden to obtain a preliminary injunction," added Pittman in rejecting the lawsuit brought by six United employees.
The big picture: United said in September that more than 97% of its U.S.-based employees had been fully vaccinated against the coronavirus.
The plaintiffs alleged United is legally obligated to accommodate exempt workers and said they stand to lose seniority and other benefits if placed on leave, per Reuters.
The airline said in an emailed statement that some 2,000 staff members who were granted religious or medical exemptions could apply for "non-customer facing roles." Those who don't will be placed on leave.
Go deeper: United CEO: Mandating COVID vaccine was a no-brainer
Go deeper