Twitter launches "Twitter Blue" subscription in the U.S.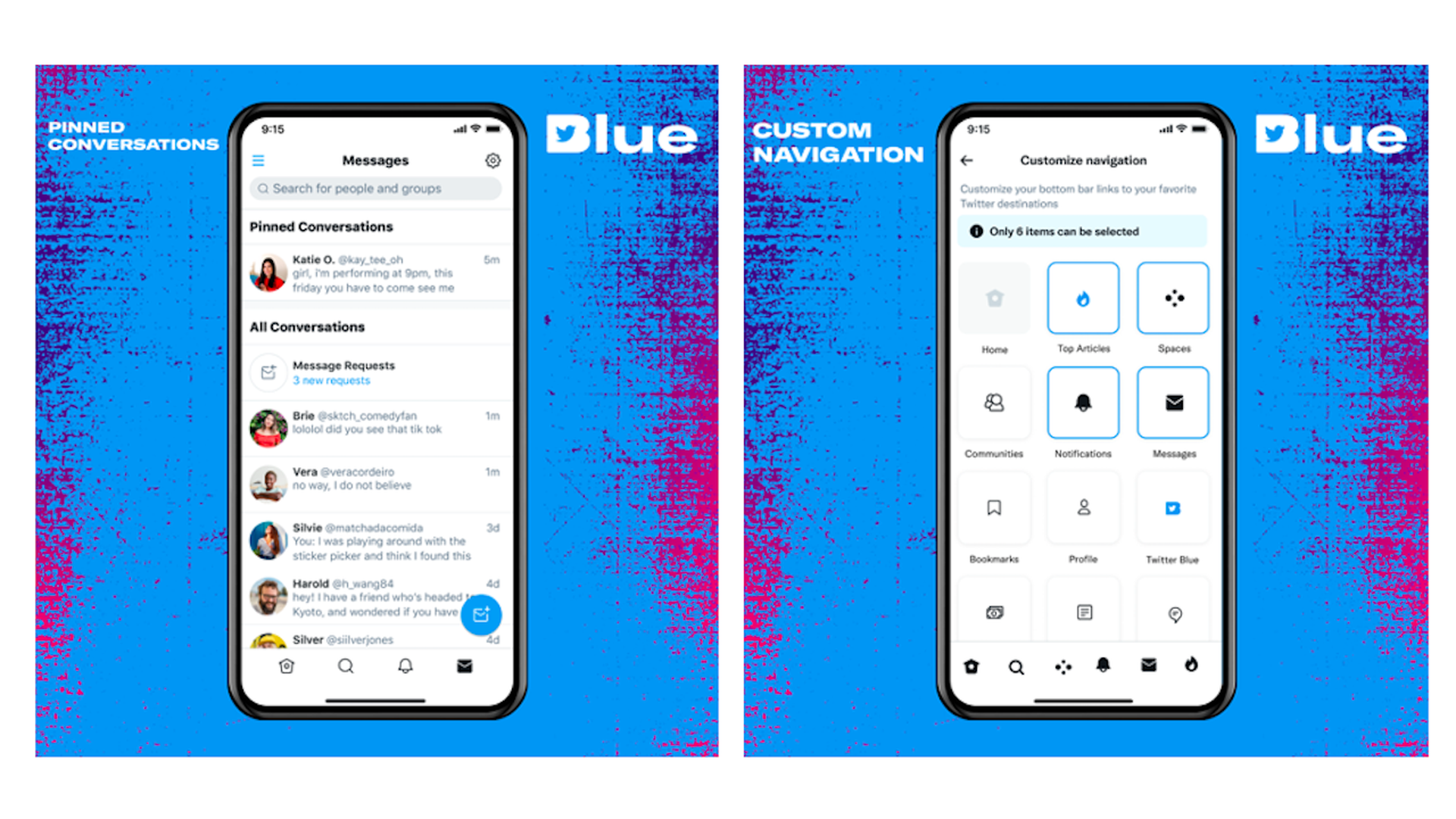 Twitter on Tuesday said it's rolling out its first subscription product called "Twitter Blue," in the U.S. and New Zealand after initially launching in Australia and Canada.
Why it matters: The new product offers long-awaited features, like an "Undo Tweet" button, for people who used Twitter frequently or for work.
The subscription will cost users in the U.S. $2.99 monthly and users in New Zealand dollars 4.49.
Details: The subscription includes:
Top Articles, which will allow subscribers to view the most-shared articles in their network over the last 24 hours.
An undo tweet button, which will allow subscribers to preview tweets before they are sent.
Customization. Subscribers will get access to a "Reader" feature that makes it easier for users to read long tweet threads. They can also make more cosmetic changes to their profile, like the ability to add exclusive app icons, colorful themes and bookmark folders.
Longer videos. Subscribers can upload videos up to 10 minutes long. Regular users can only upload two-minute-long videos.
Of note: The subscription will also include ad-free articles from over 300 news sites, including the Washington Post and The Atlantic.
Twitter acquired Scroll earlier this year, which allowed users to pay a monthly fee for access to websites they already use but are scrubbed of all ads.
Participating publishers will get a cut of Twitter Blue subscription fees.
The big picture: Twitter said earlier this year that it is introducing new subscription products in order to double its global annual revenue to over $7.5 billion by Q4 2023.
Go deeper