Red states draw GOP-friendly maps as Dems despair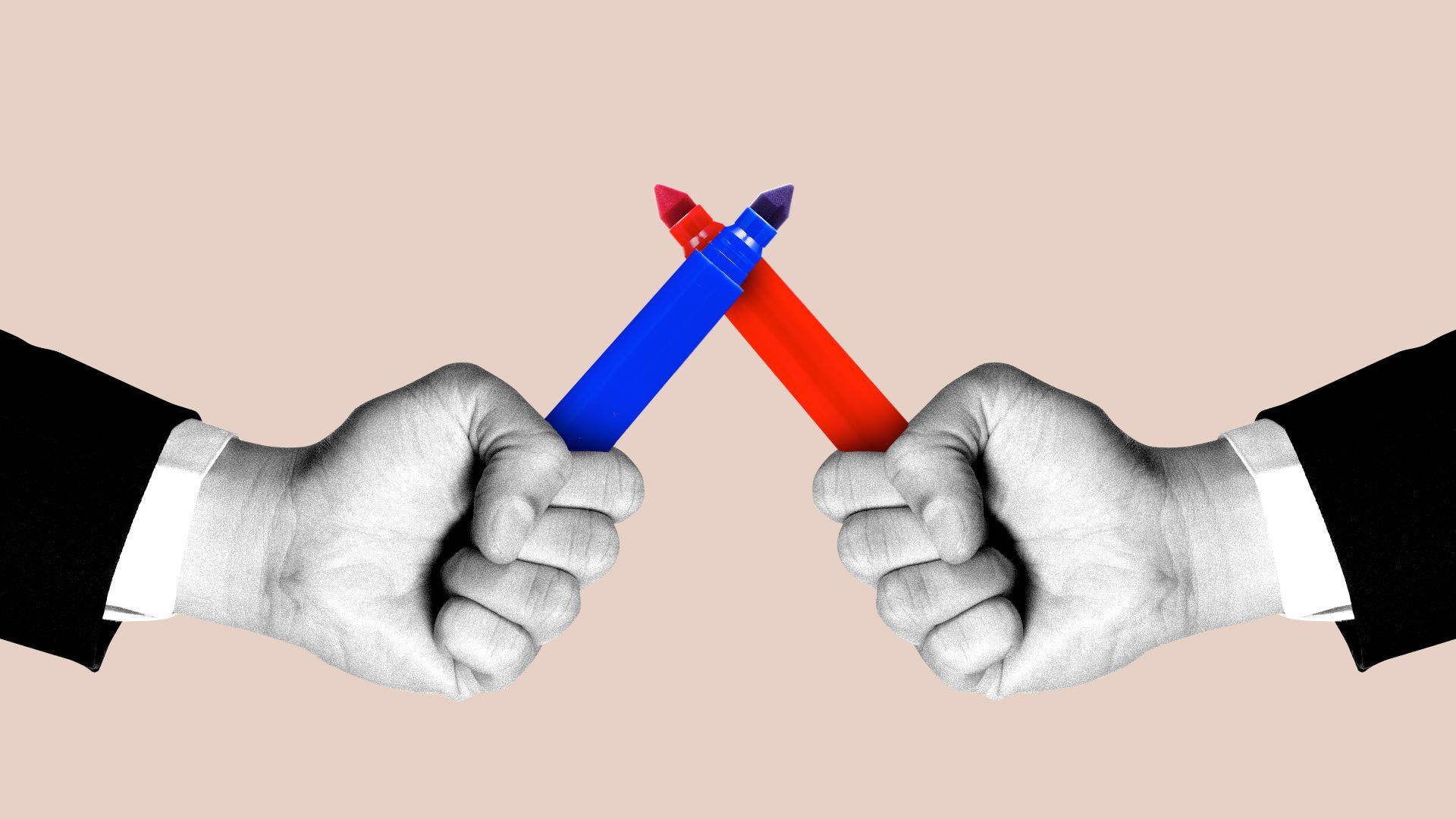 Republican-controlled states have been cranking out new congressional maps that spell trouble for Democrats unless courts intervene.
Why it matters: Last week's Virginia and New Jersey results set off alarm bells for the party, but Democrats' lack of control of the redistricting process in states like North Carolina and Ohio could make Republican wins next year even greater — and longer-lasting.
Driving the news: The North Carolina's General Assembly approved a new map that would leave Republicans with as many as 11 seats to just three for Democrats.
That would be up from the current split of eight Republicans and five Democrats, according to the Cook Political Report's Dave Wasserman. (The state picked up an extra seat through reapportionment this decade.)
In Ohio, Republicans are eyeing maps that would give them up to 13 congressional seats — up from an already impressive 12. Due to slower population growth, the proposed map also would eliminate a second Democratic seat in the state.
The Princeton Gerrymandering Project, which is measuring map fairness through various metrics, gave an overall "F" to both.
By the numbers: The North Carolina and Ohio maps raise the prospect of four new Republicans in Congress just between those two states. On top of that:
Montana is getting a second seat based on the new census results. Despite Democrats' hopes to have a shot at winning it, the state's redistricting commission recently finalized maps that would likely hand both seats to Republicans.
The maps passed in Texas would add another two seats for Republicans, while the proposed maps in Georgia would also add at least one.
Republicans also control redistricting in Florida, which also is picking up another seat thanks to population shifts. The redistricting process has yet to begin there.
What to watch: Democrats' best shot at mitigating the damage is through the courts.
Go deeper