Abortion rights leader: GOP wins signal "scary moment"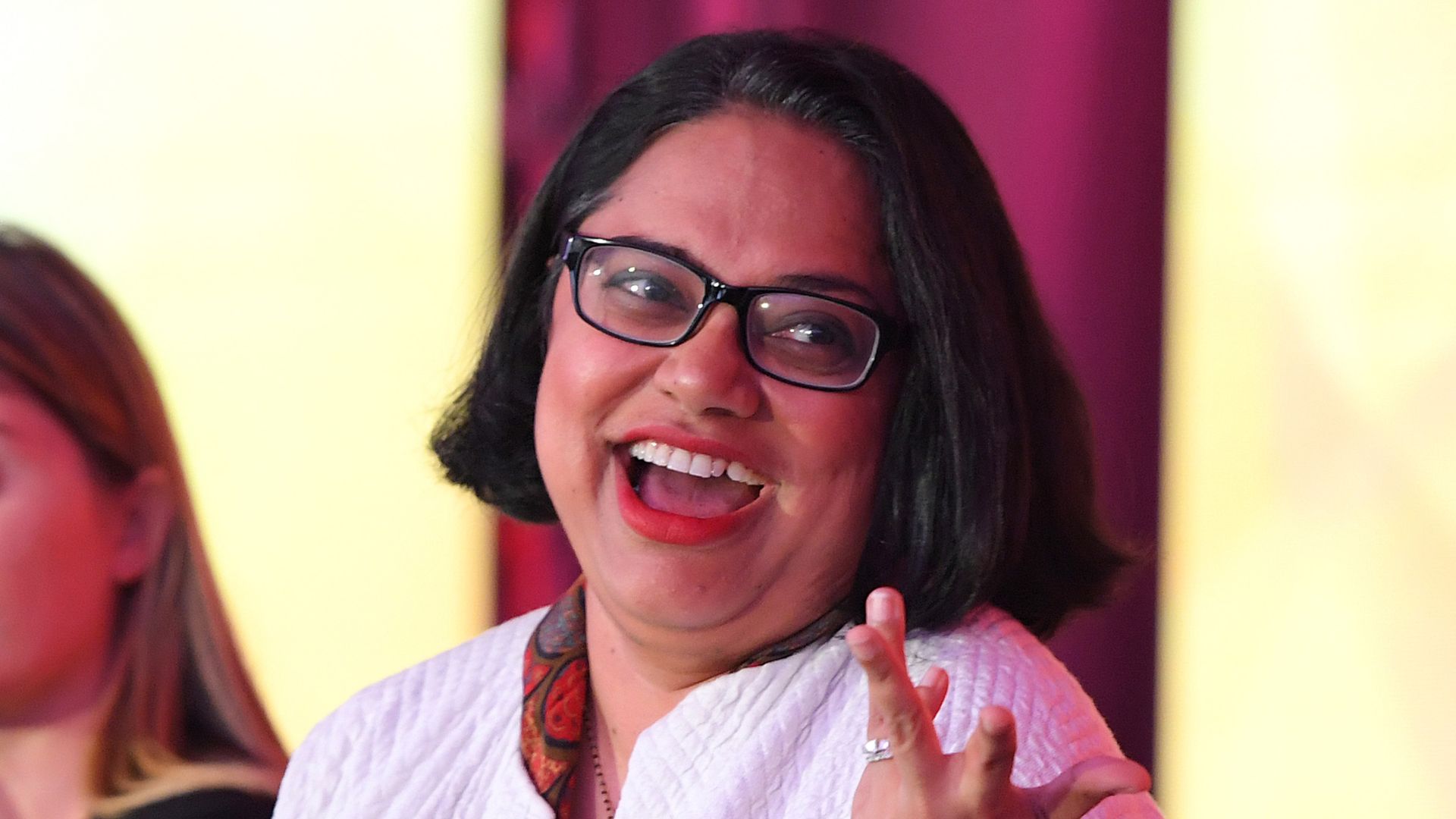 When Republicans successfully captured voters by leaning into critical race theory as an education issue, it reminded the new president of NARAL how the GOP has "scared" Democratic candidates out of talking about abortion rights in past campaigns.
What they're saying: "The right-wing misinformation machine is getting more sophisticated," Mini Timmaraju told Axios. "What we saw in Virginia — it's very similar to the tactics used to scare candidates from talking about abortion."
In an interview, Timmaraju said her goal is to help Democrats be more competitive — especially at the local and state level — by sharing NARAL's data and research around abortion access and reproductive rights with candidates to help inform their messaging.
"Republicans know how popular this issue is, and [Democratic candidates] are concerned about how that's going to affect the midterms," she said. "We need to take full advantage of that by simultaneously fighting in the courts, fighting in the statehouses and the state legislatures."
Roughly 60% of Americans think abortion should be legal in all or most cases, according to Pew Research.
Driving the news: Timmaraju was announced last week as the organization's newest president.
She just wrapped up a nine-month gig advising the Biden-Harris administration on diversity, equity and inclusion.
In 2016, she worked with Hillary Clinton's presidential campaign as its national women's vote director.
The backdrop: Texas implemented the country's most restrictive abortion law in September, banning Texans from receiving the medical procedure after a fetal heartbeat is detected — about six weeks of pregnancy.
Mississippi has proposed similar legislation to ban abortions after 15 weeks.
"It's a scary moment for the movement and a very scary moment for the American people, for folks like me who've known Roe v. Wade to be the law of the land my entire life," Timmaraju told Axios.
"But it's also a great opportunity for us to bring these issues back to the forefront, and to really work closely with the candidates and the party to make sure everyone's comfortable pushing back to ensure reproductive freedom for all."
Go deeper