Millions already spent on 2022 midterm ad campaigns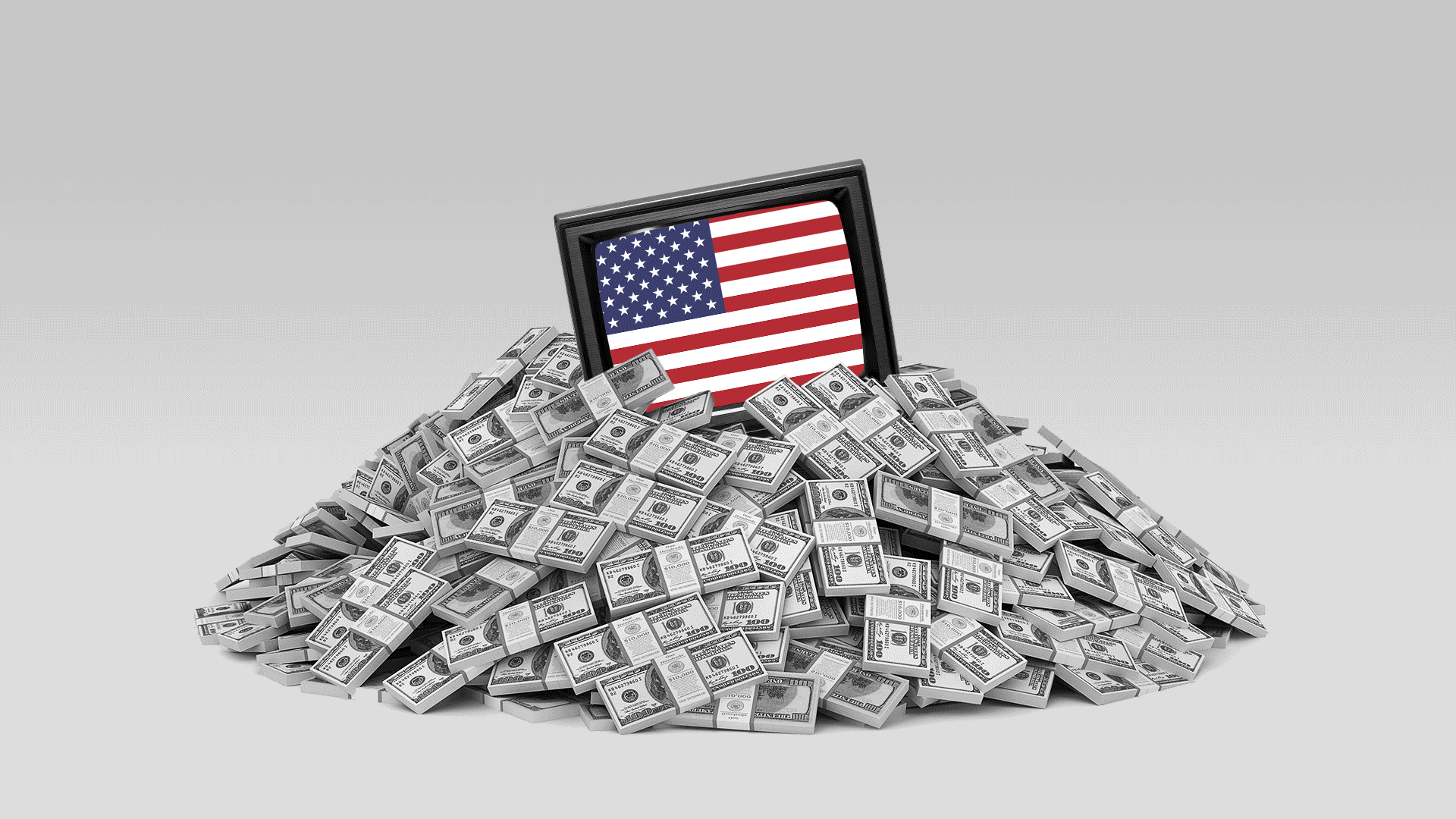 Midterm ad campaigns are already pumping millions of dollars into efforts to define next year's key policy fights, not even a week after Election Day.
Why it matters: After the Democrats' drubbing in Virginia and close call in New Jersey, party operatives know they need to pump up President Biden's dismal poll numbers if they want a shot at retaining the House and Senate — or minimize their losses.
Republicans are working to tie vulnerable House Democrats to Biden's $1.75 trillion Build Back Better agenda.
They want to force them to either embrace every aspect of the tax-and-spending plan or make its contents — including massive social and climate spending — so toxic it fails in Congress.
What's happening: Unite the Country, a pro-Biden super PAC, is dropping $1.2 million on television and digital ads to boost Biden's standing in Michigan and Pennsylvania.
The group has an eye on competitive House races in both states and open Senate seat in Pennsylvania.
"Have you ever wondered what President Biden is doing for a town like ours?" asks a character in one ad, before ticking off some spending items from the $1.9 trillion coronavirus relief package he signed into law in March. "Now, President Biden wants to invest in roads and bridges."
"The stories in these ads highlight how this administration has created a record number of jobs in the last 10 months," Mark Doyle, chair of Unite the Country, told Axios.
House Majority Forward, an issue-advocacy group aligned with House Speaker Nancy Pelosi, is doubling its ad buy from $10 million to $20 million, with a focus on helping Biden pass his agenda, Politico reported.
The other side: Conservative groups are trying to seize on their strong showing in Virginia and New Jersey by ramping up their own ad campaigns.
The Coalition to Protect American Workers, led by Marc Short, who was chief of staff to former Vice President Mike Pence, is spending $2 million to increase pressure on vulnerable House Democrats in Virginia and other swing districts.
The goal is to force them into voting against Biden's new spending plan.
The Club for Growth also kicked off a new digital ad campaign late last week that hits nine moderate Democrats in competitive 2022 races, part of what it says will be $2.5 million in ad spending focusing on the Democrats' spending bill.
The ads knock the $1.75 trillion package and accompanying tax hikes, and push for calls to those nine members that encourage them to vote against the measure.
Most such ads don't actually expect viewers to make the calls, but the message is planted nonetheless.
Ending Spending, an advocacy group linked to billionaire Republican Joe Ricketts, also is spending on digital ads — with new spots targeting eight House Democratic moderates with similar issue-based appeals.
The big picture: In general, these aren't ads asking voters to support a political candidate.
Instead, they ask generic questions or make generic arguments that indirectly try to sway public opinion to the benefit of Republicans, or Democrats facing difficult 2022 headwinds.
Go deeper