Jersey City to get massive new hybrid work space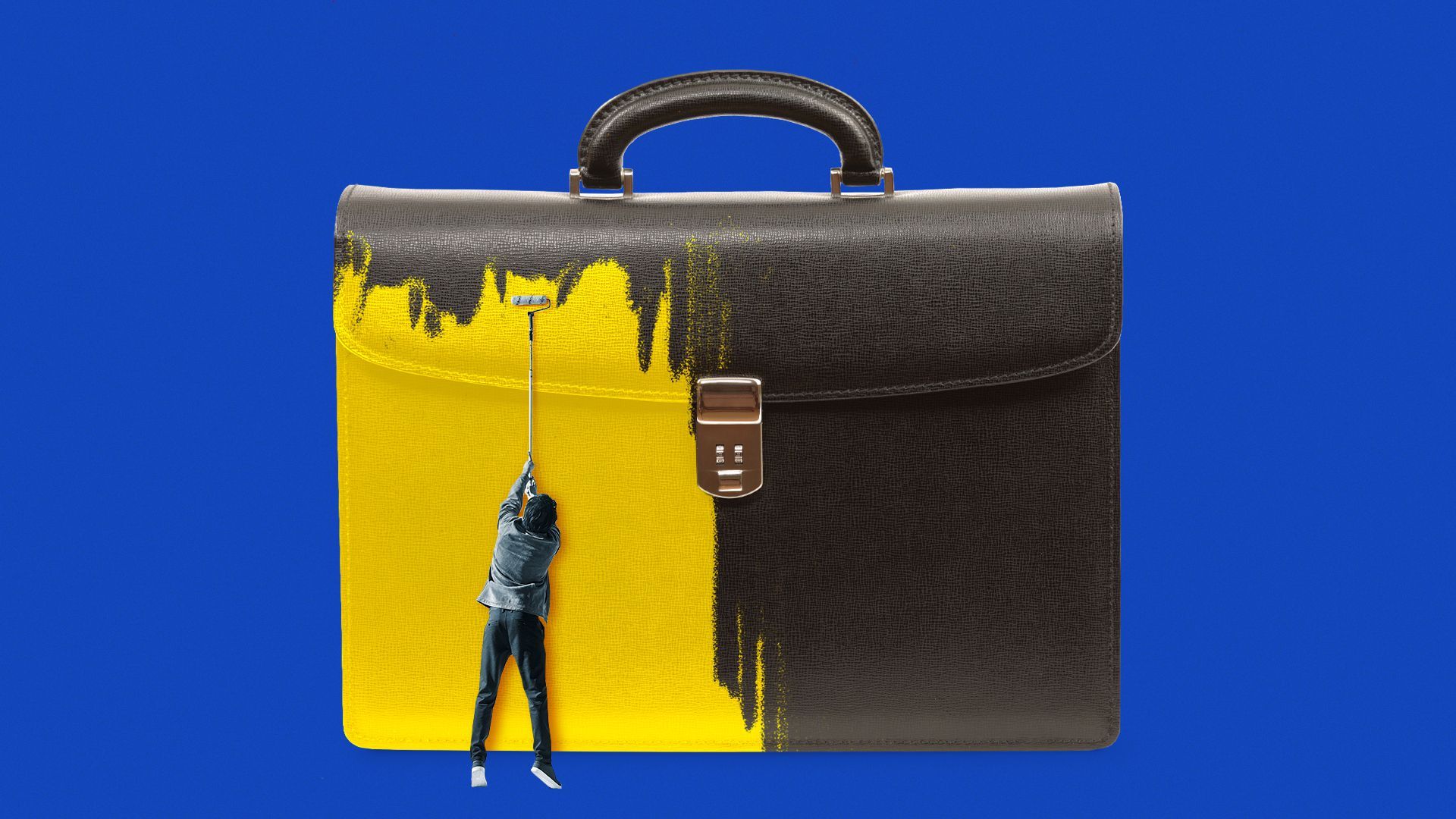 The shape and form of hybrid work are becoming clearer now that companies and employees have had almost two years to figure out the balance between where and how people do their jobs.
Why it matters: The percentage of remote workers in the labor force fell to its lowest level since the pandemic began — and that was before OSHA issued new vaccine rules last week.
What's new: Companies banking on the return to work are seeking to benefit from new trends.
One example: Industrious, a New York-based co-working startup, is opening a new 43,000-square-foot location in Jersey City, Axios is first to report.
WeWork, which went public last month via a SPAC, popularized a business model of leasing office space, whereas co-working spaces like Industrious make money from a revenue-share model with real estate companies.
For its Jersey City location, expected to open September 2022, Industrious is partnering with property management firm BentallGreenOak. Other partners have included Blackstone and Brookfield.
What to watch: Companies that foresee managing a bigger remote workforce expect to save tens of millions of dollars a year by closing some offices for good.
Not all workers want to return to the office full time, part time, or even at all, but those who do, want options that cut their commute. 
"Once you're in a car, it's immaterial if [the trip] is four minutes or 17 minutes. The big blockage is getting into the tunnel into Manhattan — more so than has been true in the past," Industrious CEO Jamie Hodari tells Axios. 
Go deeper