The economy is great, but voters don't believe it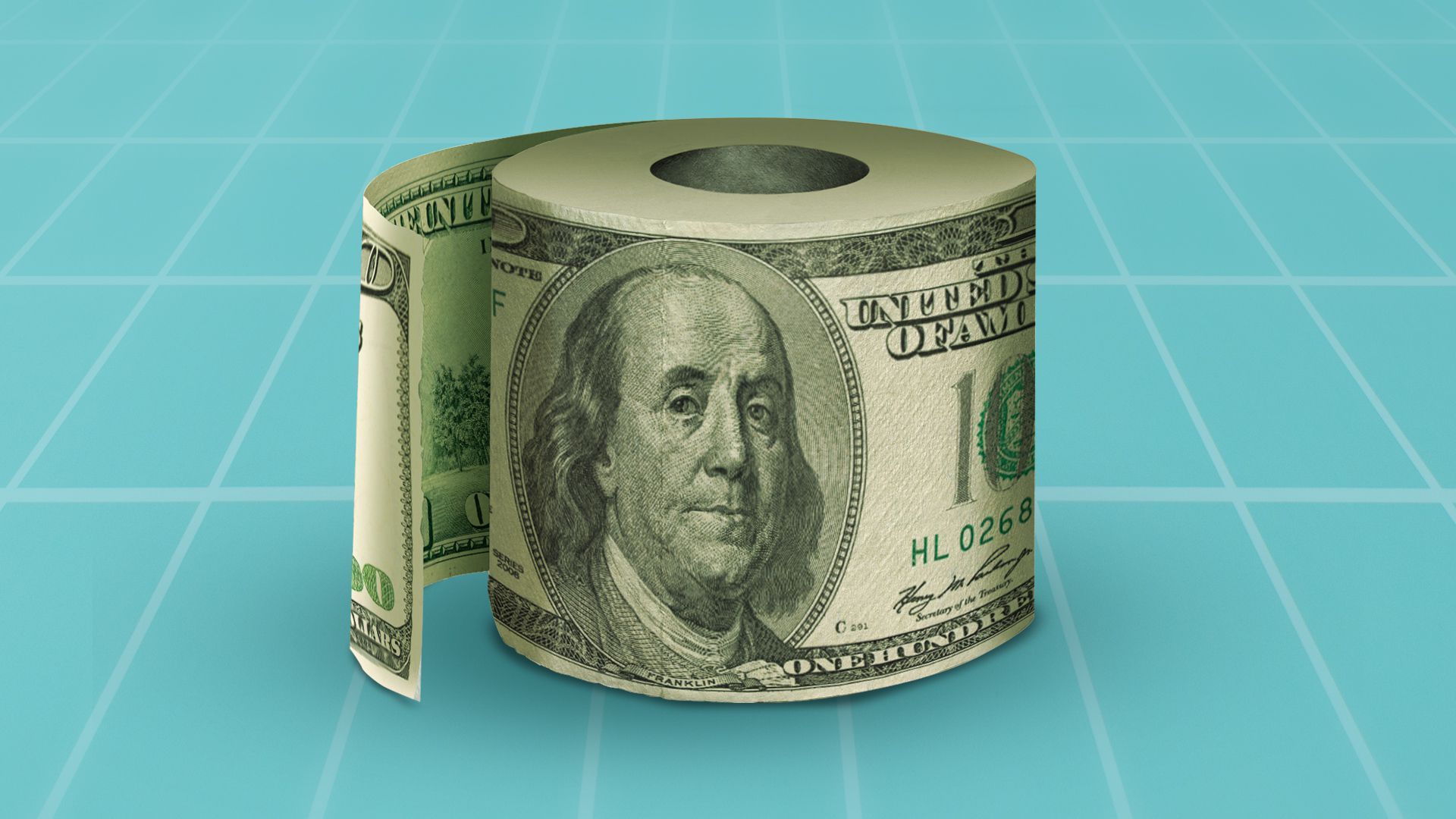 Economic pessimism is on the rise — despite the fact that the actual economy is doing exceptionally well.
Why it matters: The big question facing the White House between now and next year's elections is whether it will be able to use America's real-world economic health to boost President Biden's economic approval ratings.
What they're saying: A White House official says that some of the economic pessimism comes from supply chain issues, which are contributing to the soaring price of cars and other goods.
While the Biden administration is trying to seize on positive economic indicators to demonstrate signs of strength in the economy, the broad population doesn't yet seem to be convinced.
By the numbers: Economic strength is undeniable, both in the country overall and at the household level. The economy is expected to grow 5.7% this year.
Almost 6 million jobs were created just between January and October; the unemployment rate is now just 4.6%. The quit rate, the standard barometer of workers' optimism, hit an all-time record high of 2.9% in August.
Average earnings are up 3.5% this year and 4.9% annually, to $31 per hour.
Checking accounts are 50% fatter than they were pre-pandemic, while the bottom 50% of the population now has more than $3 trillion in household wealth — up 32% just in the first half of this year, and up 55% from before the pandemic.
Stocks hit a new record high every day last week (and yesterday, too), and are up more than 30% year-t0-date.
Yes, but: 56% of voters think the country is on the wrong track, up from 39% in June, per the Harris Poll; 57% think the economy is weak, up from 43% in June.
The Gallup economic confidence index is now at -25, down from positive territory in June.
Inflation, both reported and actual, is a central concern. The most salient price in the economy — the gas price — is up 62% over the past year, to $3.42 per gallon, and the most recent inflation rate, released tomorrow, is expected to come in at an eye-popping 5.8% year-on-year.
Cable news has been talking about inflation much more frequently, with a particular spike at Fox News.
Once you start looking for inflation, you see it everywhere. And it's very hard for individuals to quantify from their own experience.
The bottom line: Biden doesn't need to worry about the economy. He does, however, need to worry about what Americans think of the economy.
Editor's note: This story was first published on Tuesday, Nov. 9.
Go deeper