NBA recommends COVID booster shots for players, coaches and referees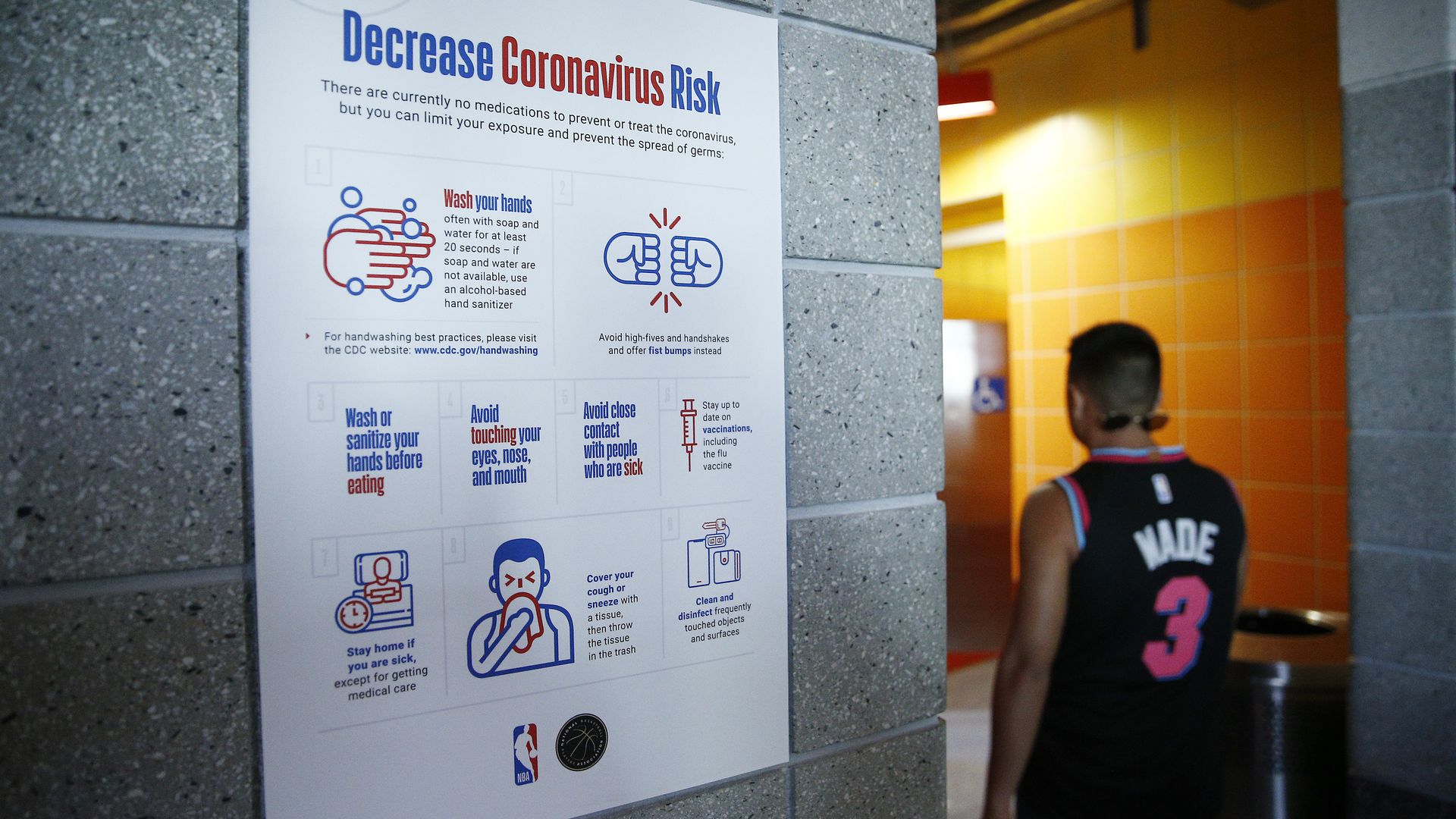 The NBA is calling on players, coaches and referees to get COVID-19 vaccine booster shots — with a particular urgent emphasis for those who received Johnson & Johnson's single-dose option, AP first reported on Sunday.
Why it matters: Those who don't get a booster will face game-day testing beginning Dec. 1, notes AP, which obtained the league's memo for its article, which the NBA published on its site.
The NBA told teams Sunday that the guidance applies to players who received the J&J vaccine at least two months ago, or six months if they had Pfizer or Moderna products, the Athletic's Shams Charania notes.
Details: The new guidance, which also applies to front office staff and tier 1 personnel, advises those who've had the J&J vaccine to get a Pfizer or Moderna booster shot, per AP.
Those who had the Moderna or Pfizer shots can get whichever booster is available.
The NBA drew on data showing that "antibody levels for Pfizer and Moderna recipients wane after six months, and after two months for Johnson & Johnson recipients," AP reports.
By the numbers: Roughly 97% of players are vaccinated against the coronavirus, according to AP.
Of note: The NBA's guidance is in line with CDC and FDA recommendations on booster shots.
For the record: The NBA does not have a vaccine mandate, but it does have protocols in place for vaccinated and unvaccinated players that can serve to incentivize players to get inoculated.
Some cities do have COVID-19 vaccine mandates, and the unvaccinated Brooklyn Nets player Kyrie Irving has not played this season due to New York City's inoculation requirement.
Go deeper