Infrastructure bill includes billions for broadband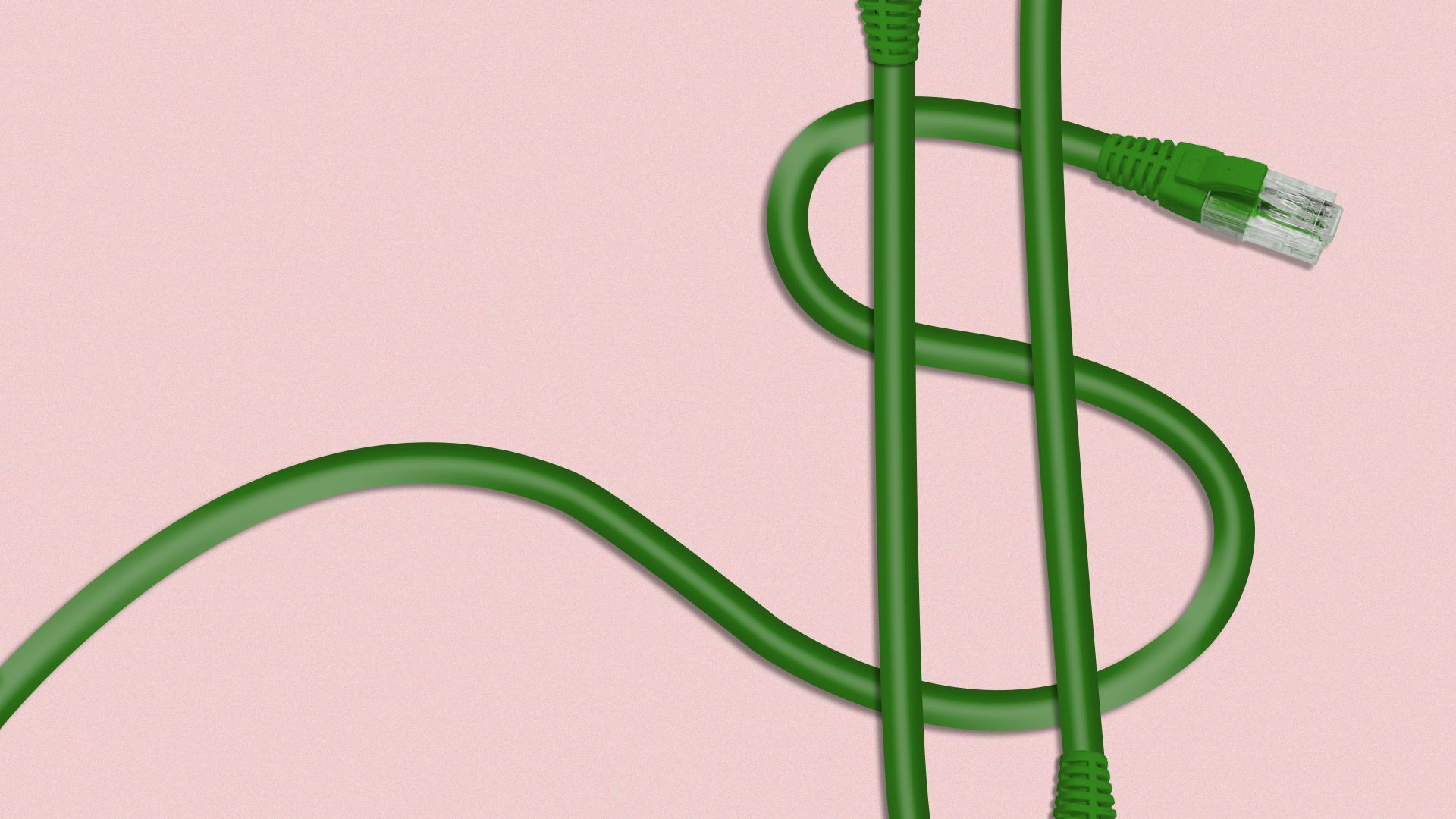 The infrastructure bill heading to President Biden's desk includes $65 billion to improve high-speed internet access and affordability.
Why it matters: The pandemic proved the necessity of connectivity to participate in daily American life, and Biden's administration acknowledged that by including this funding in the infrastructure package.
By the numbers: The funding is aimed towards building high-speed internet networks, helping low-income families pay for service and digital equity programs.
$42.45 billion in grants to states for broadband projects, which can range from network deployment to data collection to help determine areas that lack service.
$14.2 billion to provide a $30-a-month voucher to low-income Americans to pay for internet service. It will replace the current $50-a-month Emergency Broadband Benefit program, offering less money monthly, but increasing the number of those eligible.
$2.75 billion for digital inclusion and equity projects, such as improving digital literacy or online skills for seniors.
$2 billion each for a rural broadband construction program called ReConnect, run by USDA, and to the Tribal Broadband Connectivity Program run by the Commerce Department's National Telecommunications and Information Administration (NTIA).
$1 billion to build so-called "middle mile" infrastructure to connect local providers to larger internet access points.
$600 million for private activity bonds to finance broadband deployment projects in rural areas.
Between the lines: Early fears from cable and telecom companies that Biden's broadband plan would lead to government-backed competitors in their service footprints or price regulation went unrealized.
"It recognizes the private model of broadband deployment in the United States, with targeted public support in unserved or hard to reach communities, is the key to achieving 100% connectivity," USTelecom CEO Jonathan Spalter said in a statement.
The intrigue: The power player on broadband funding will be the Commerce Department because its telecom division has a key oversight role in how the $42.45 billion in state funding will be spent.
Most importantly, the head of NTIA will be tasked with approving plans for the broadband grants, including reviewing low-cost service options providers will be required to offer in order to receive funding.
Biden recently nominated Alan Davidson to lead NTIA, and he will likely face questions about administering this funding as the Senate confirmation process proceeds.
What to watch: The infrastructure bill also highlights funding for WiFi networks in apartment buildings.
Nonprofit EducationSuperHighway recently launched a project proposing such networks as one solution to addressing the broadband affordability gap.
What's next: Biden's social spending bill, the Build Back Better Act, includes increased funding for Justice Department and Federal Trade Commission antitrust enforcement, more money for distance learning and $500 million to create a privacy bureau within the FTC.
The House is expected to take up a vote on the bill the week of Nov. 15.
Go deeper