More Democrats cool on Biden pick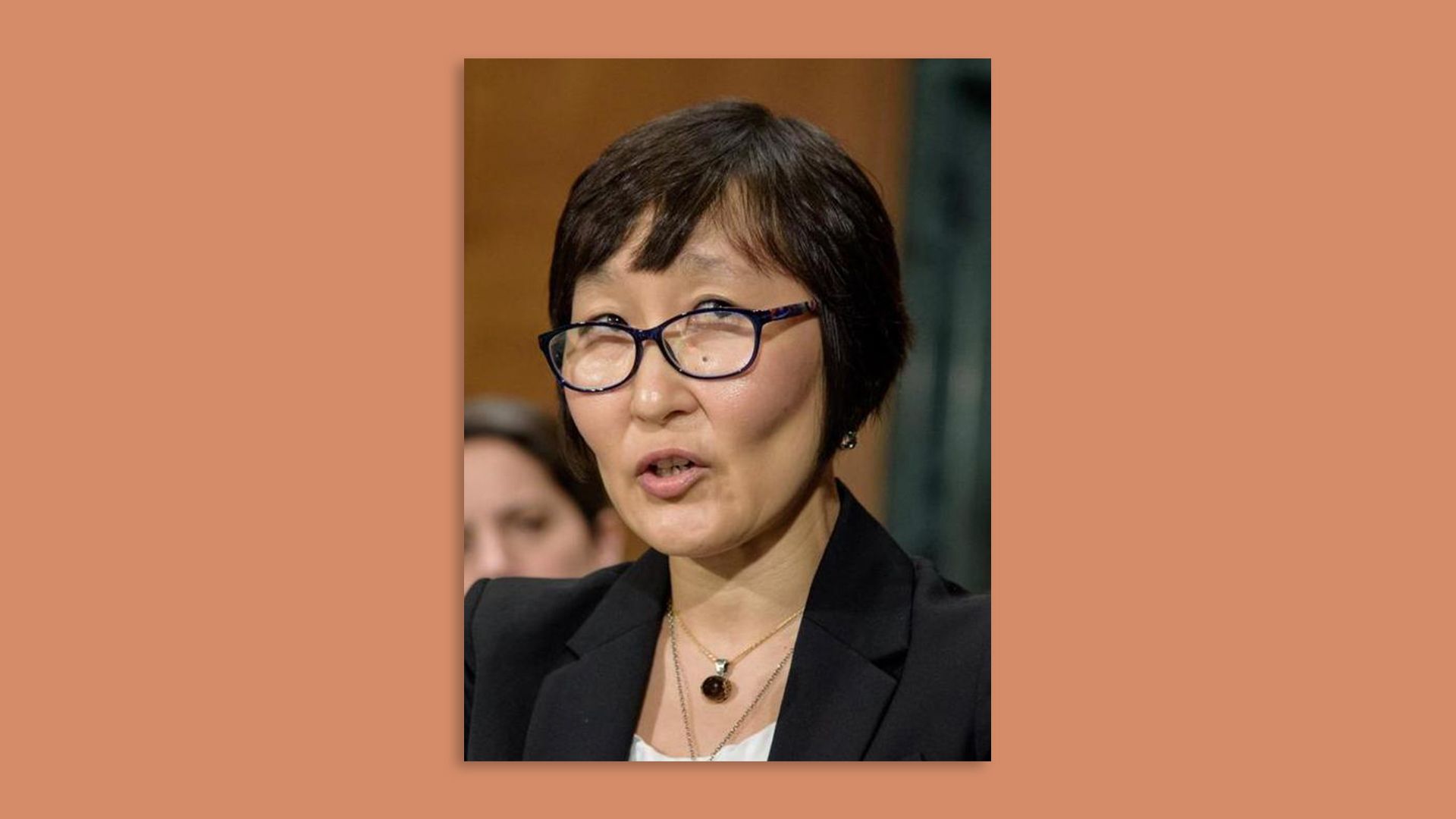 At least three Senate Democrats have raised concerns with the White House over the nomination of Saule Omarova to serve as comptroller of the currency, people familiar with the matter tell Axios.
Why it matters: With all 50 Republicans expected to oppose her nomination, President Biden is on notice her candidacy is in jeopardy. This comes as he's also weighing whether to replace Federal Reserve Chair Jerome Powell with Fed governor Lael Brainard — its own decision fraught with political risks.
Some progressives, like Sen. Elizabeth Warren (D-Mass.), oppose Powell.
They've signaled that installing a strong regulator at the Office of the Comptroller of the Currency is a top priority for them.
Omarova — a 55-year-old Cornell University law professor — has started to meet with senators.
Among those who are concerned: Democratic Sens. Jon Tester of Montana, Kyrsten Sinema of Arizona and Joe Manchin of West Virgina. That list may grow in the coming days.
While Tester has publicly expressed his "concern," the potential opposition of additional Democrats would make the math to confirm her nearly impossible.
Pennsylvania Sen. Pat Toomey, the top Republican on the Senate Banking Committee, told Axios "Republicans will overwhelmingly oppose this self-described radical."
A White House official told Axios: "Saule Omarova is eminently qualified and was nominated for this role because of her lifetime of work on financial regulation, including in the private sector, in government and as a leading academic in the field."
"The White House continues to strongly support her historic nomination."
The big picture: Omarova is meeting stiff opposition from Republicans and the banking industry for political comments critical of the finance industry.
She once called it "a quintessential asshole industry."
She's also taking heat for her academic writings, in which she's suggested a smaller role for big banks and a larger one for the Federal Reserve.
Born in Kazakhstan when it was still part of the Soviet Union, Omarova studied at Moscow State University before moving to the U.S. in 1991 and becoming an American citizen.
If confirmed, she'd be the first woman to lead the OCC.
Driving the news: Sen. Sherrod Brown (D-Ohio), chair of the Senate Banking Committee, pleaded with his fellow Democrats during their caucus meeting last week to hear out Omarova.
"We're going to confirm her," he told Axios. "It's going be close."
"Republicans have already decided that character assassination is the best way to defeat her," said Brown. "The White House is all in; the White House isn't always all in for every nomination."
During an interview with the Wall Street Journal published Saturday, Omarova cited an "unfortunate misunderstanding of my position with respect to community banks."
"I actually am a huge supporter of community banks," she said.
Be smart: The first hurdle for Omarova is in committee. And even if she survives there, she'll face a difficult challenge before the full Senate.
Go deeper