Federal appeals court issues stay on vaccine rule for U.S. companies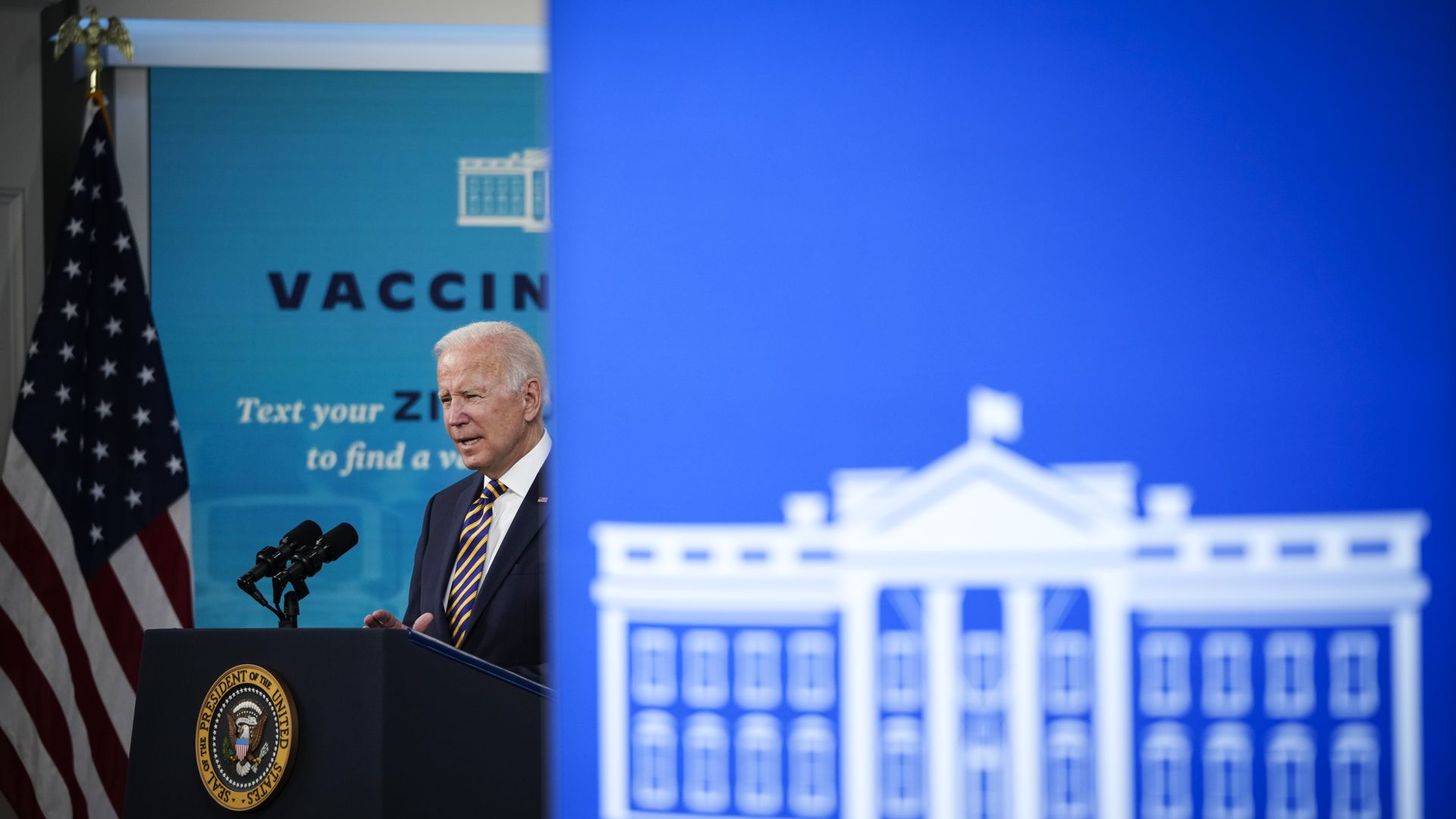 A federal appeals court on Saturday stayed enforcement of the Biden administration's private-employer vaccine mandate, contending it raises "grave statutory and constitutional issues."
The big picture: President Biden announced earlier in the week that certain employers must ensure their workers are fully vaccinated or tested weekly by Jan. 4 or face federal fines starting at nearly $14,000 per violation, according to senior administration officials.
The Texas attorney general, along with the attorney generals of Louisiana, Mississippi, South Carolina and Utah, joined the petition, in addition to several companies and sought an emergency stay against the Department of Labor's Occupational Safety and Health Administration (OSHA), which will enforce the COVID-19 Vaccination and Testing Emergency Temporary Standard that affects about two-thirds of all U.S. workers.
A three-judge panel on the 5th U.S. Circuit Court of Appeals' released the unsigned and unpublished order, which contained no additional explanation for the stay.
Those judges on the panel included Edith Hollan Jones, nominated by Ronald Reagan, and Kyle Duncan and Kurt Engelhardt, both appointed by Donald Trump.
Of note: Florida also filed suit to challenge the mandate, which had an original compliance deadline of Dec. 8.
What's next: The Biden administration has until Monday at 5pm to respond to the request for a permanent injunction.
Go deeper