Exclusive: Poll shows rising TikTok mistrust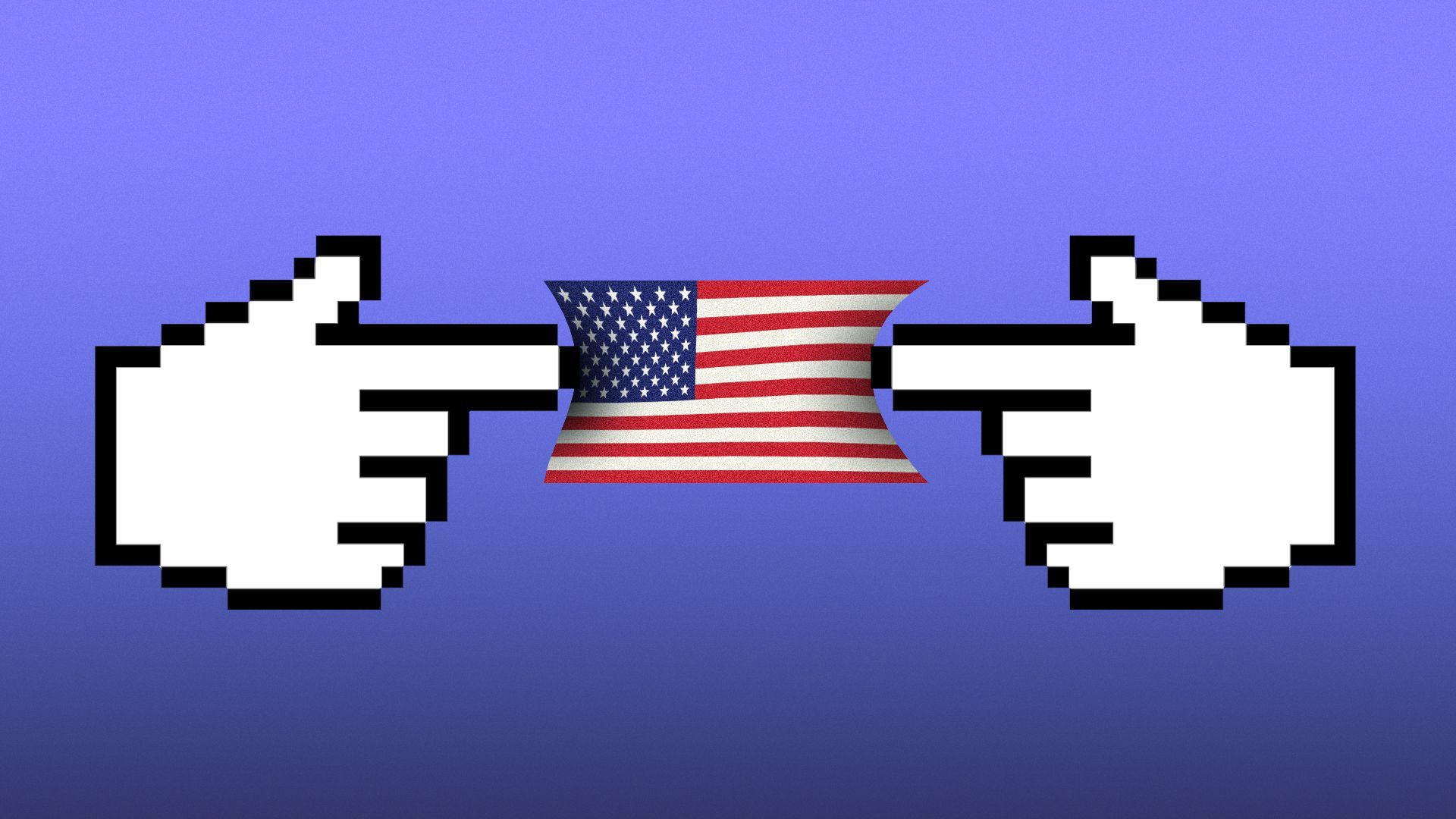 Men, conservatives and Americans with higher levels of education distrust tech platforms, particularly Facebook and TikTok, more than other demographics, according to a new poll from YouGov and the Center for Growth and Opportunity.
Why it matters: The poll, shared exclusively with Axios, shows an ongoing distrust of tech platforms and the media, as Americans' faith in some of the most popular vehicles for information continues to drop.
The poll also shows that Americans are split on whether news coverage is good for American society, with 41% agreeing with that statement and 43% disagreeing.
By the numbers: The poll, which has a 3.4% margin of error, sampled 1,000 U.S. adults from August 26-31, and showed men generally distrust social media platforms more than women.
59% of respondents said they distrust TikTok; 58% said they distrust Facebook; 55% said they distrust Twitter.
73% of Americans with post-graduate degrees are distrustful of Facebook; 49% are distrustful among those whose highest level of education is a high school diploma.
Conservatives said they distrust Facebook more than liberals at 69% and 55%, respectively.
81% of respondents said they support free speech; at the same time, a majority of respondents say social media should be held liable for posts thought to be untrue or offensive content.
Of note: Distrust of Amazon and Twitter has gone up since the last YouGov/CGO poll, while Zoom showed a boost in its reputation, from 35% saying they distrust the platform to 26%.
Be smart: Distrust of the media and tech is shared among many demographics, but as the government investigates and scrutinizes these platforms, there's little agreement on how to address the spread of misinformation and polarization.
Go deeper:
Go deeper