Blinken appoints new heads of "Havana Syndrome" task force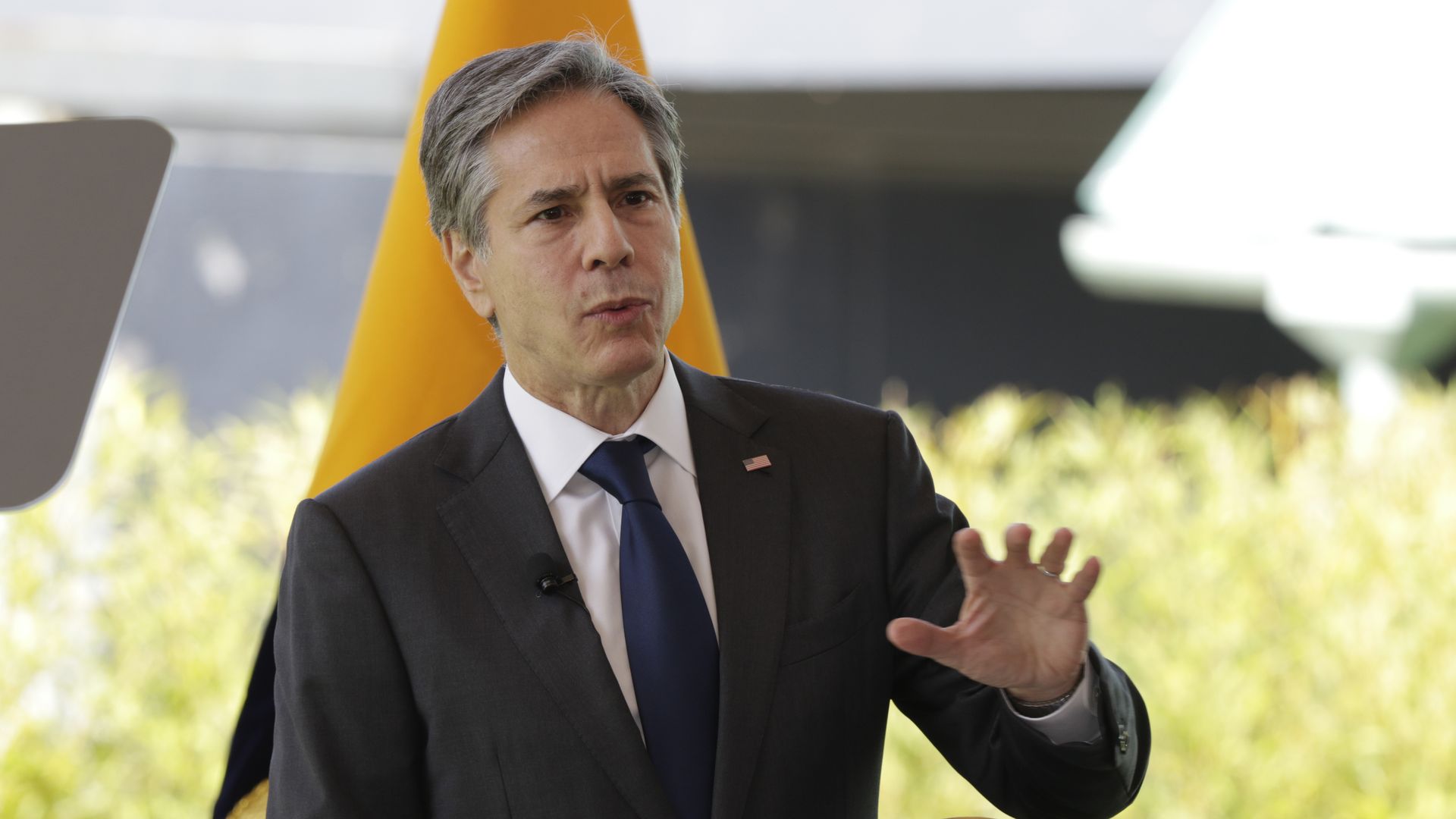 Secretary of State Antony Blinken announced Friday that he has appointed two career officials to handle the State Department's response to "Havana Syndrome," a mysterious phenomenon that has reportedly afflicted more than 200 Americans.
Why it matters: The State Department has come under fire for not doing enough to care for the diplomats and family members who have experienced "anomalous health incidents" abroad, which some lawmakers have suggested are the result of directed energy attacks.
The big picture: Havana Syndrome first came to light in 2017 after staff at the U.S. Embassy in Cuba reported symptoms associated with traumatic brain injuries, including headaches, dizziness, nausea, loss of hearing and more.
Suspected cases have since been reported in China, Russia, Vietnam, Austria, Germany and other countries where U.S. officials — including Blinken, CIA director William Burns, and Vice President Kamala Harris — were scheduled to travel.
President Biden signed a bill last month authorizing additional support for victims and said in a statement that he will dedicate the full resources of the U.S. government to "determine the cause and who is responsible."
Driving the news: Ambassador Jonathan Moore will serve as coordinator of the task force, while Ambassador Margaret Uyehara will lead efforts to ensure victims receive the appropriate care.
What they're saying: "People have been profoundly, profoundly affected by this. And when you sit down with our people and hear what's happened to them, how they've been affected, it's very, very powerful," Blinken said at a press conference.
"And it only reinforces in me the absolute conviction that we need to do everything possible for our people, to care for them, to protect them to get to the bottom of what happened," he said.
Go deeper