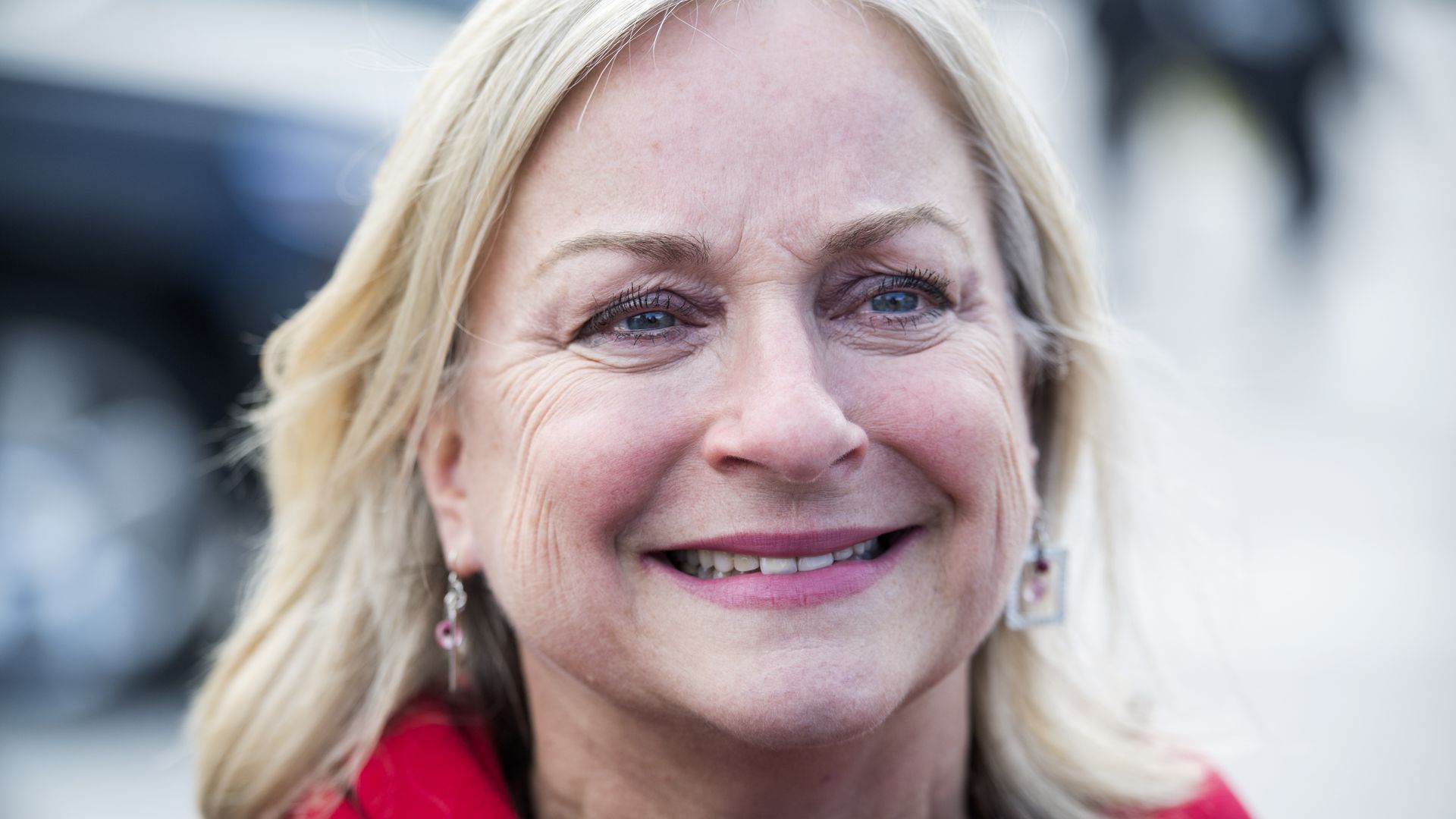 Congressional Democrats are heading home for their Veterans Day recess convinced Tuesday's losses prove they have a PR problem as much as policy trouble.
Why it matters: The National Republican Campaign Committee — emboldened by its string of wins this week — released a new list of Democratic targets on Wednesday. Democrats are casting about for an answer.
Rep. Susan Wild (D-Pa.), a front-line Democrat, told Axios she has a "big target on my back" from Republican opposition, yet Democrats aren't "particularly good self-promoters."
She talked about a close friend who thought President Trump was responsible for the child tax credit she was receiving in her bank account through a direct deposit from the federal government.
"Somebody else said to me, like when that direct deposit hits, it should be followed by 'Biden gave you this,' or something like that."
Rep. Andy Kim (D-N.J.) said he learned lessons from the $1.9 trillion COVID-19 relief package enacted in March.
It taught him "things I think I can do better in terms of trying to connect those dots" for the public.
The never-ending legislative process to pass President Biden's twin spending bills has inhibited both the White House and its congressional supporters from selling their attributes.
One member said the protracted process will let him tell his constituents next week about his effort to reign in spending.
Rep. Henry Cuellar (D-Texas) will tout the fact that he and other moderates brought down the size of the $1.75 trillion social safety net expansion as an appeal to more conservative members of his district.
"One of the things I want to talk about is my role … in trying to moderate this bill," he said. "And it has been moderated: It's not $3.5 trillion."
Go deeper