Medicare drug negotiations may not be as limited as we thought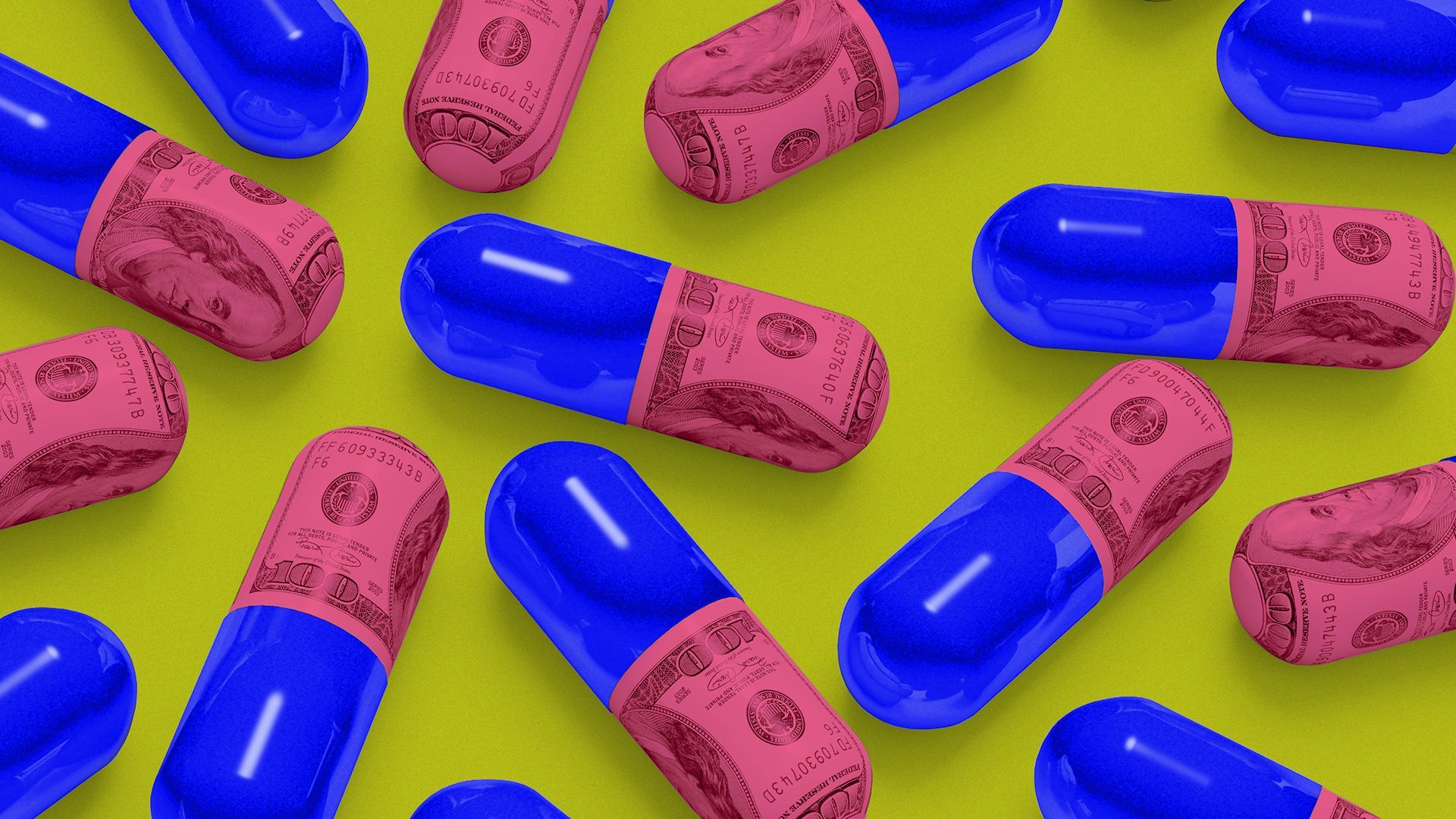 Here's one wonky but meaningful clarification, at least for us: Democrats' drug pricing bill would allow Medicare to negotiate the prices of up to 20 new drugs a year, but the prices negotiated in previous years would remain in effect until a competitor enters the market.
Why it matters: Which drugs can be negotiated is still much more limited than Democrats' original plan. But this means that, eventually, Medicare will likely be able to negotiate the prices of a lot more than just 20 drugs.
Details: The bill says the federal government can begin negotiating the price of 10 single-source drugs in 2023, and those prices will go into effect in 2025.
By 2026, another 15 drugs can be negotiated. Adding the 10 from the prior year and the total reaches 25. By 2027, another 15 drugs, plus the previous 25, puts the total at 40.
By 2028, another 20 drugs can be negotiated. Adding the previous 40 that were already negotiated, that brings the total to 60.
Many people have interpreted the bill to mean a maximum of 20 total drugs can be up for negotiation by 2028. "The list of drugs appears to be non-cumulative ... but this is not clearly spelled out that we could find, so we are not 100% certain," Ronny Gal, a pharmaceutical analyst at Bernstein, wrote in a note Thursday to investors.
However, negotiated prices are locked in and can only increase at the rate of inflation until a competitor enters the market, according to a Democratic Finance Committee aide.
PhRMA agrees: "The number of drugs up for negotiation will be cumulative over the years, and that's not including negotiations on insulins," the industry group told Axios.
Between the lines: That means there's no limit on the number of drugs that can be negotiated over time. Which drugs are eligible, however, is still much more restricted than the original House drug pricing proposal was.
Only small molecule drugs that have been on the market for nine years and biologics that have been on the market for 12 years are eligible (The Hill is reporting that biologics' exemption period has been bumped up to 13 years as of last night).
Drugs that treat very rare conditions and drugs that cost the program $200 million or less annually are also exempt.
The big picture: The measure is still much less aggressive than what many Democrats had wanted.
But by 2030, 100 drugs will have been eligible for negotiation and, unless a competitor has come to market, they'll still be locked into the negotiated price.
Go deeper