Kinzinger weighing 2024 presidential run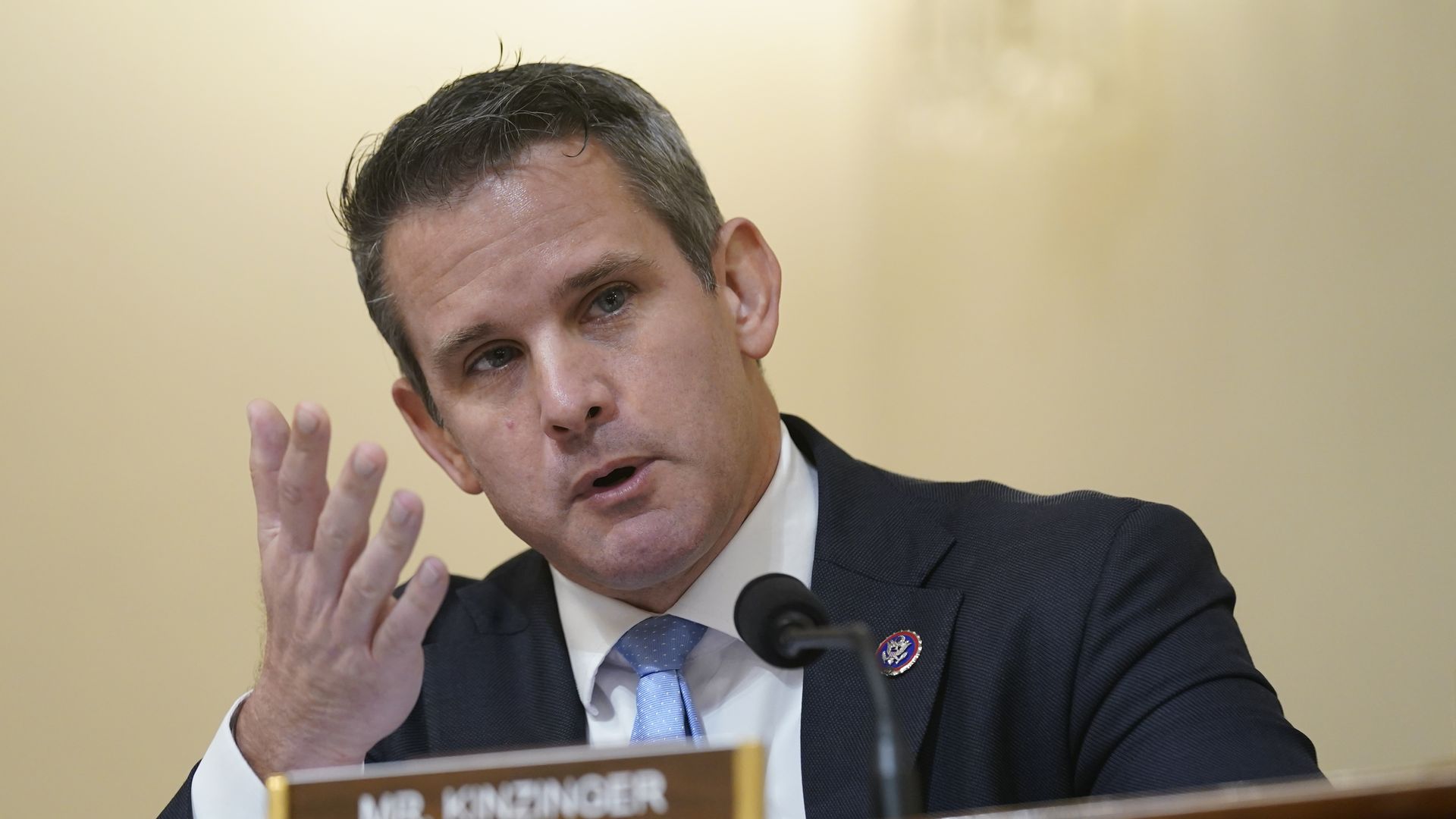 Rep. Adam Kinzinger (R-Ill.) told news outlets Thursday that he isn't ruling out a 2024 presidential bid.
Why it matters: Kinzinger, a longtime Trump critic, announced last week that he would not seek re-election to the House in 2022. He voted to impeach the former president in January and is one of two Republicans serving on the Jan. 6 House select committee.
What he's saying: Kinzinger told CNN he "definitely" wouldn't rule out a run for the White House.
He told the Chicago Sun-Times that it wasn't something he was seeking, but I would be dishonest to rule it out."
Kinzinger added that he'll have to see "what three years from now looks like."
"Like I said, just literally just not ruling it out, but there's no grand plan right now," he said.
Between the lines: Former President Trump is still hugely popular in the Republican Party and among GOP-leaning voters, and he has signaled he may run again in 2024.
What to else to watch: Kinzinger is also weighing a possible statewide run — either for the Illinois Senate or governor's office — and said he'd likely make his decision by January.
Worth noting: Kinzinger has cited Congress' "heavily rooted" division as a reason for not pursuing re-election.
"My desire to make a difference is bigger than it's ever been," he told the Sun-Times.
"My disappointment in the leaders that don't lead is huge. The battlefield must be broader, and the truth needs to reach the American people across the whole country."
Go deeper