Vaccine rule gives businesses cover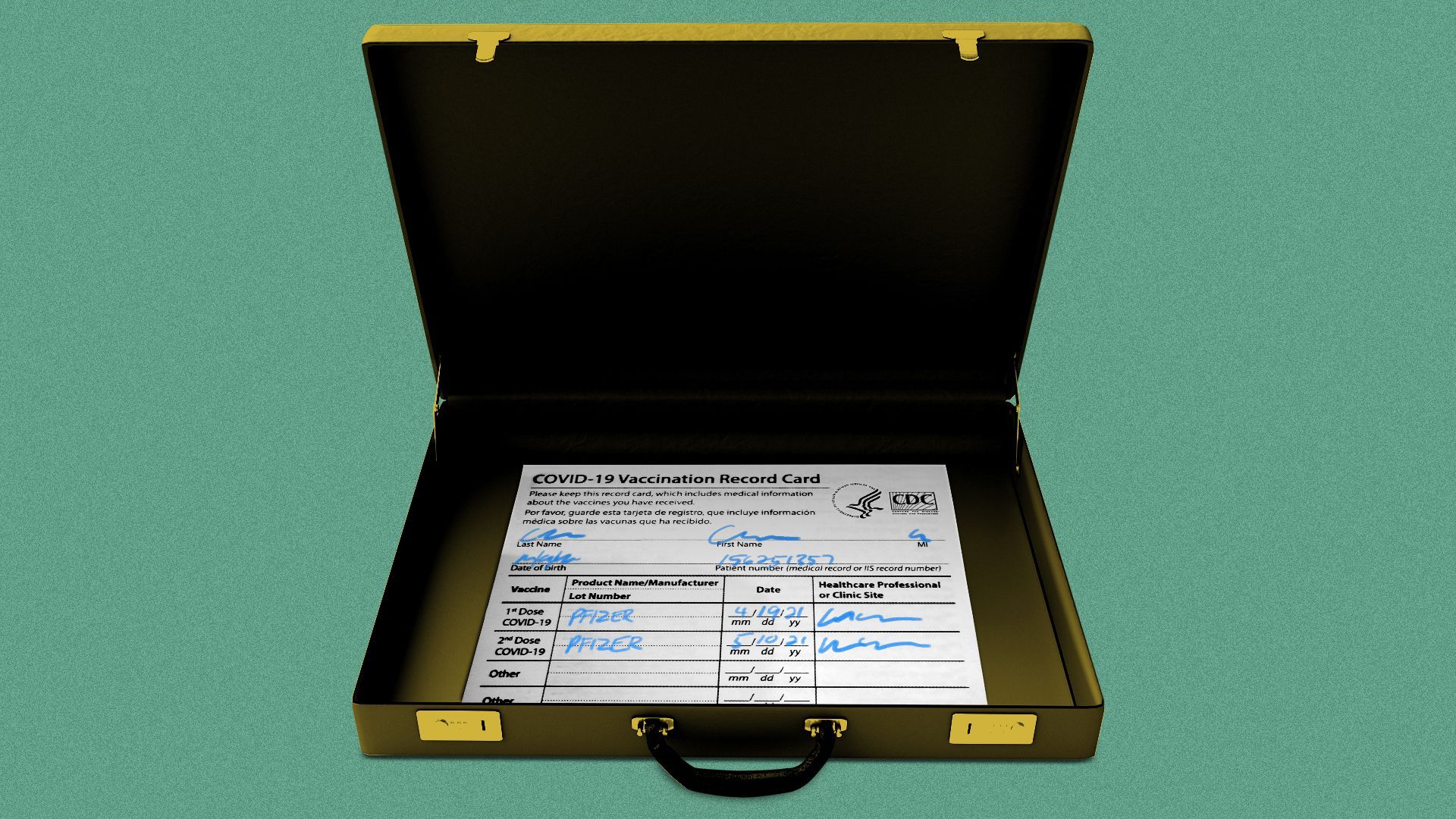 The White House issued its rules on worker vaccine mandates for companies with 100 or more employees Thursday. 
Why it matters: The rules provide clarity for companies, but they could add to strains in the labor market.
The good: Companies now know the rules of the road — and have cover for implementing vaccine policies, Johnny C. Taylor, Jr., CEO of the Society of Human Resources Management, tells Axios.
Employers who were afraid of the consequences of losing workers in the middle of the "great resignation" now have the ability to give employees options instead of just firing those who choose to stay unvaccinated, says Taylor.
OSHA is giving companies until Jan. 4 to comply — "so it gives us time to work through this," he adds.
The bad: A relatively small group of workers may become voluntarily unemployed if they can't work from home, opt to remain unvaccinated and can't afford testing — putting more pressure on an already-tight labor market, writes Axios' Dan Primack.
The ugly: Internal employee relationships may become strained if workers feel they need to police each other. 
"This is the biggest concern for HR professionals," says Taylor.
"There's going to be a surge in people saying, 'I know Mary's not vaccinated, and I saw her in the lunchroom. I saw her in the restroom, wherever, without her mask on,' which is going to create some really interesting enforcement challenges for employers first, but for OSHA last."
What to watch: How much this will improve vaccination rates.
People who want to be vaccinated already have been, and workers now have another option, says Taylor.
Go deeper