Smartmatic sues Newsmax and OANN for defamation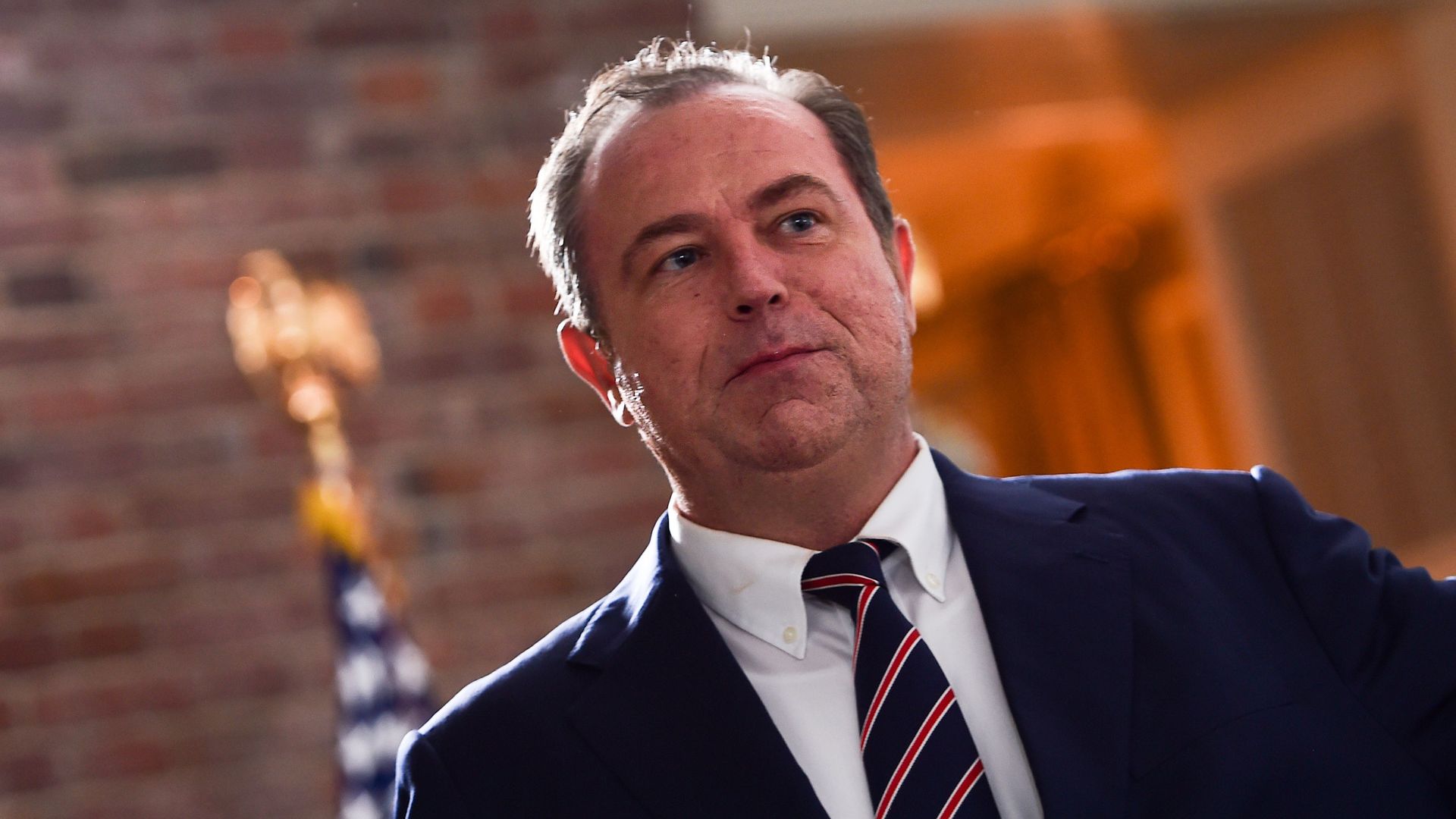 Smartmatic filed separate defamation lawsuits against Newsmax and One America News Network Wednesday, accusing the conservative networks of knowingly peddling disinformation about its voting technology during the 2020 presidential election.
Why it matters: The voting company is already suing Fox News and Rudy Giuliani and Sidney Powell. The latest suit makes similar allegations to the ones filed earlier this year — that the networks embarked on a "disinformation campaign" that harmed Smartmatic's business.
Details: Smartmatic said in a statement Wednesday that the company is "charging that the defendants knowingly and deliberately disseminated a continuous stream of falsehoods that harmed Smartmatic and negatively impacted the company's business."
It accused both Newsmax and OANN in the suits of "falsely" stating that Smartmatic "rigged" the presidential election for President Biden in key swing states, a conspiracy theory repeated by some Trump supporters.
That's despite Los Angeles County being the only place in the U.S. where Smartmatic provided its services during the 2020 election.
What they're saying: Smartmatic CEO Antonio Mugica said in a statement that the company took legal action because the damage to the firm "from this parallel universe of lies and disinformation has reverberated across the United States and in dozens of countries around the world."
J. Erik Connolly, an attorney for Smartmatic, said in a statement: "Despite claims to provide viewers with honest, unbiased reporting, these outlets victimized Smartmatic by spreading false information about the company following last year's election, all in their efforts to increase viewership and revenue."
The other side: "While Newsmax has yet to receive or review the Smartmatic filing, Newsmax reported accurately on allegations made by well-known public figures," a spokesperson for the outlet said in an emailed statement.
These included the former president, "his advisors and members of Congress, as well as reporting on Smartmatic's claims in its defense."
"Smartmatic's action against Newsmax today is a clear attempt to squelch the rights of a free press," the spokesperson added.
What to watch: Fox News has filed a motion to dismiss the $2.7 billion defamation lawsuit that Smartmatic brought against the network, citing First Amendment protections and public interest in the election claims by Trump and his allies.
Newsmax and OANN have been trying to lure investors to take on the hugely profitable Fox News, but they're "poorly positioned to absorb significant financial penalties" from a lawsuit, the New York Times notes.
OANN did not immediately respond to Axios' request for comment.
Go deeper