Biden administration approves $650 million in arms sales to Saudi Arabia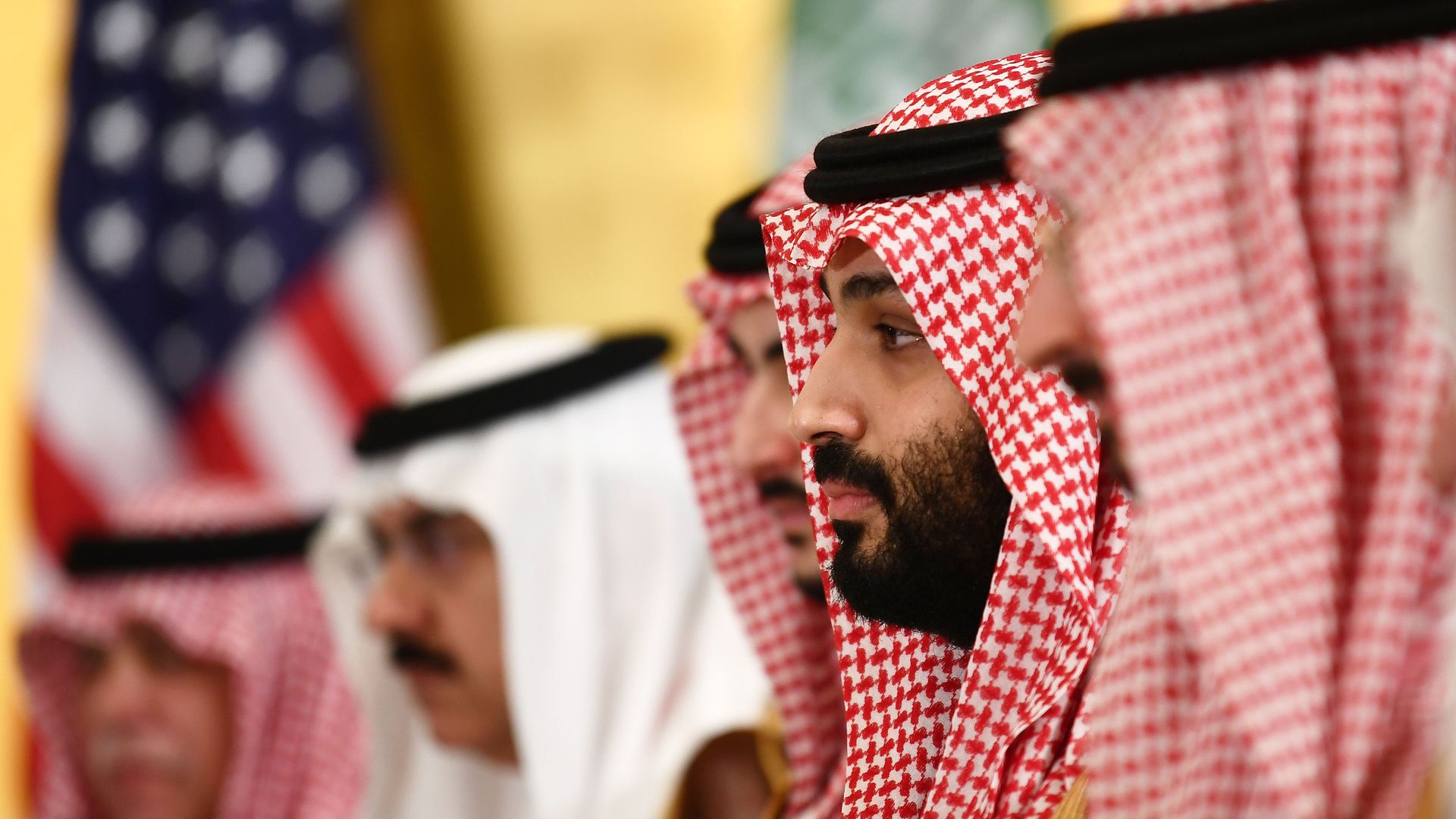 The Biden administration approved the potential sale of $650 million worth of arms to Saudi Arabia on Thursday, a move intended to help the country defend itself against Houthi attacks launched from Yemen, according to a State Department spokesperson.
Why it matters: Former President Trump was frequently criticized for continuing to sell arms to Saudi Arabia, even after Crown Prince Mohammed bin Salman (MBS) was found to have ordered the assassination of journalist Jamal Khashoggi.
Trump vetoed several bipartisan resolutions seeking to block arms sales to Saudi Arabia and end U.S. support for the Saudi-led war in Yemen, which has contributed to one of the world's worst humanitarian disasters.
The big picture: Biden has kept his distance from MBS, who had a close relationship with Trump and his senior adviser Jared Kushner, and he officially ended U.S. support for the Saudi offensive in Yemen in February.
But his administration continues to view Saudi Arabia as an important U.S. ally and key to countering Iranian influence in the region, including the Iran-backed Houthi rebels waging war in Yemen.
A State Department spokesperson said the sale "is fully consistent with the administration's pledge to lead with diplomacy to end the conflict in Yemen while ensuring Saudi Arabia has means to defend itself from Iranian-backed Houthi air attacks."
Go deeper