Rep. Cheney: Jan. 6 committee has interviewed more than 150 people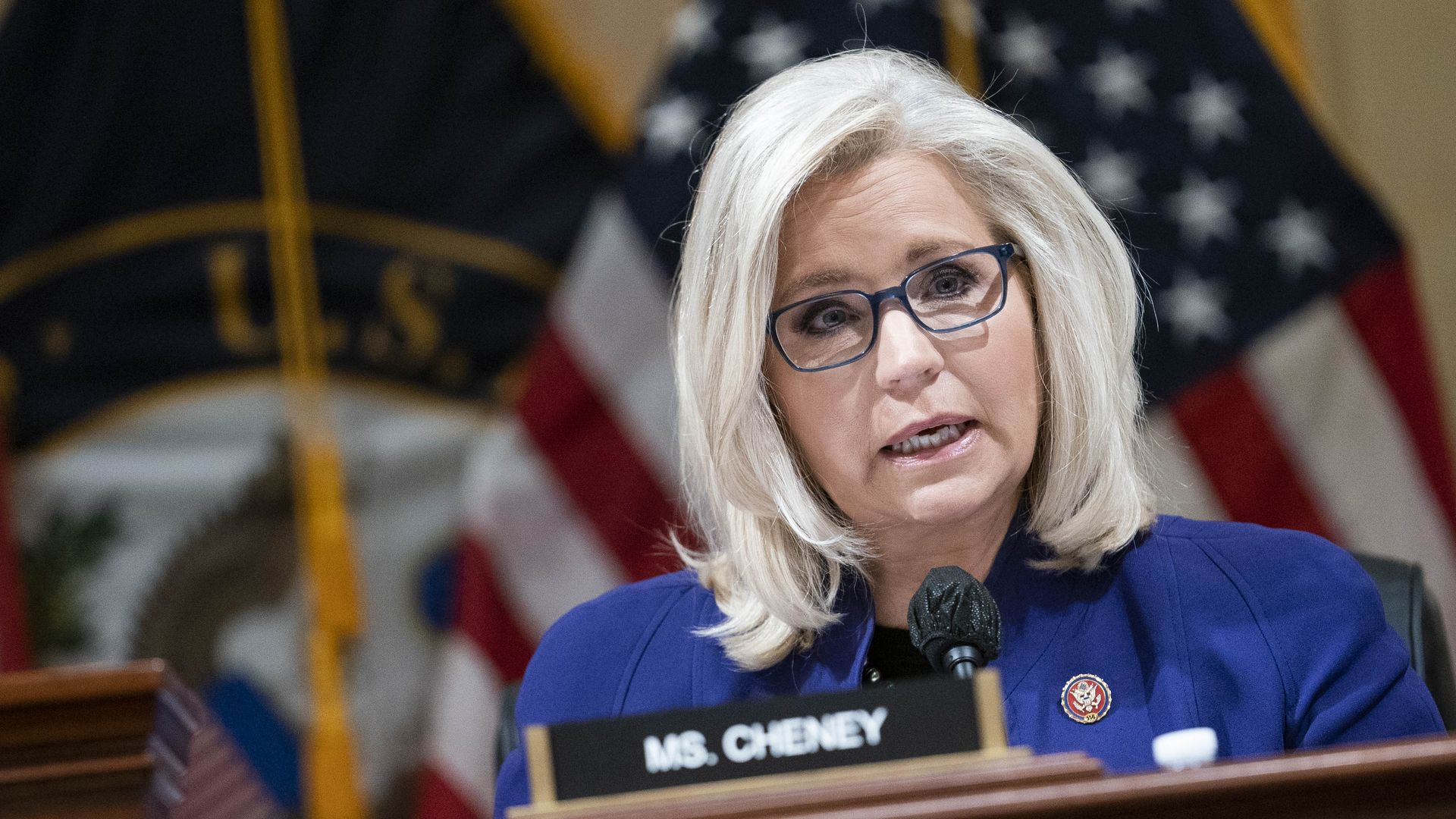 The select committee investigating the Jan. 6 Capitol riot has interviewed more than 150 people since its creation, Rep. Liz Cheney (R-Wyo.) told Politico Thursday.
Why it matters: Cheney's comments indicate the Jan. 6 select committee's actions throughout its extensive probe have largely taken place outside public view, Politico notes. The comments may also ease concerns about the pace of the investigation.
What she's saying: "We've had, actually, over 150 interviews with a whole range of people connected to the events, connected to understanding what happens, so that just gives you a sense," Cheney told Politico.
"It is a range of engagements — some formal interviews, some depositions … There really is a huge amount of work underway that is leading to real progress for us," she added.
The big picture: Though some witnesses, including Steve Bannon, have refused to comply with subpoenas from the committee, other key witnesses have quietly provided reams of evidence to investigators, reports Axios' Zach Basu.
Former President Trump, claiming executive privilege, sued to block the National Archives from turning over documents requested by the committee.
President Biden, however, has denied Trump's request to assert executive privilege over those records.
What's next: A federal judge is set to hear oral arguments for Trump's executive privilege claim on Thursday.
Go deeper: Former lawmakers seek to block Trump's efforts to shield Jan. 6 records
Go deeper