The race for green cash for Latin America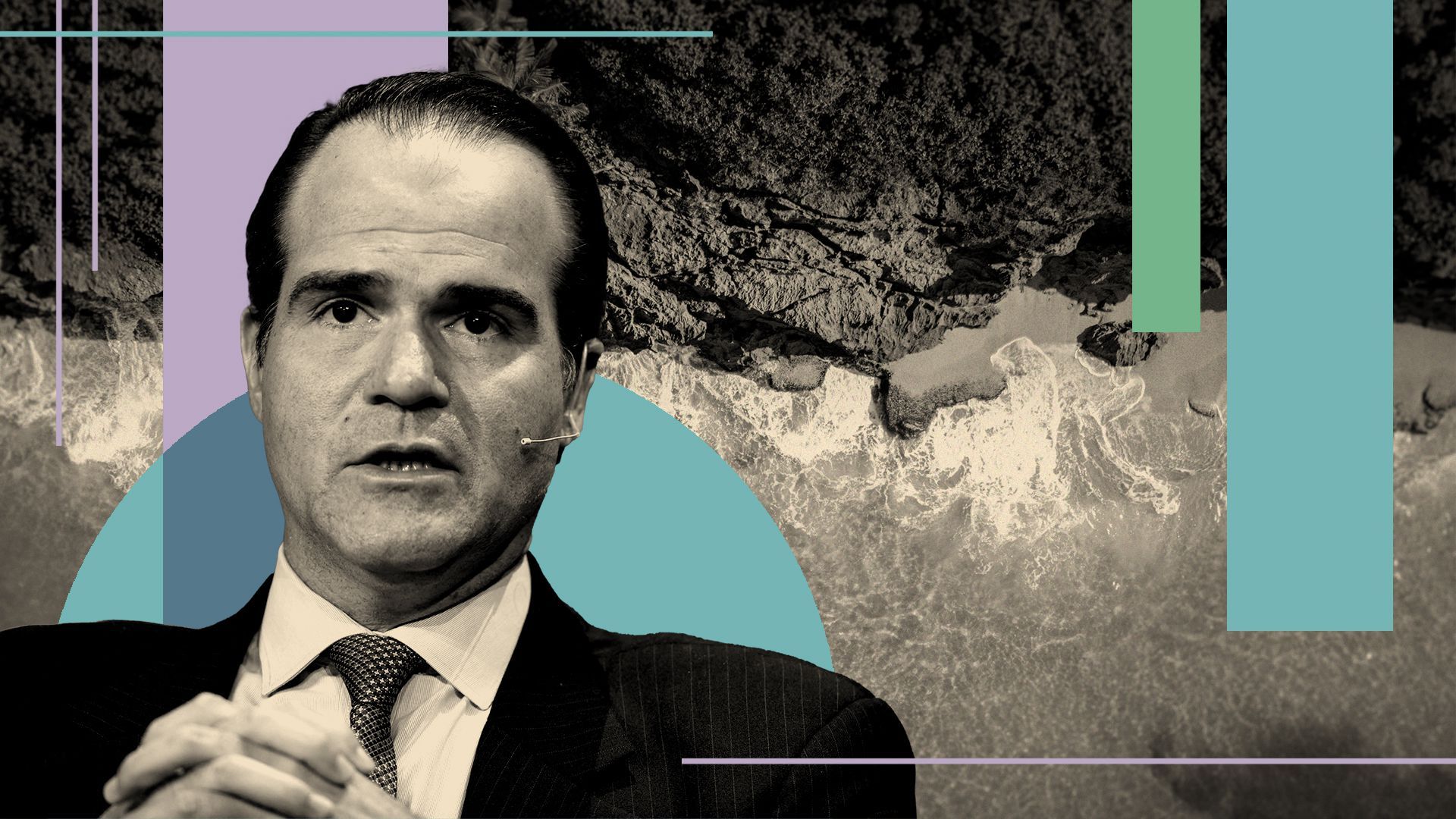 GLASGOW, Scotland — Trillions of dollars worth of green investments are coming, and Inter-American Development Bank (IDB) President Mauricio Claver-Carone tells Axios he's "in a race" to secure a big slice of the pie for Latin America and the Caribbean.
Why it matters: Climate change is causing droughts and extreme weather across the region, which in turn drive migration and threaten the food supply from the "bread basket of the world," Claver-Carone said in an interview at the COP26 climate summit.
The region needs action on climate change, he tells Axios, and it also needs some of the billions or even trillions of dollars coming available to finance it.
The big picture: The numbers involved are both mind-numbingly large and vaguely defined.
A coalition of financial institutions announced Wednesday at the summit that they would mobilize up to $100 trillion in investments by 2050 to help countries reach "net zero" emissions.
Claver-Carone cites a different number: the $53 trillion in assets Bloomberg Intelligence expects to be committed to Environmental, Social, and Corporate Governance (ESG) by 2025.
"If I get 10%, that's $5.3 trillion, the size of Japan's GDP — we just transformed the region from an investment perspective," he says.
Between the lines: ESG and "net zero" investments are ill-defined and notoriously opaque. "Sometimes it can be a bit of a scam," Claver-Carone said.
But the investor demand is clearly there, and the IDB is taking steps like attaching transparency standards to new green bonds in order to help funnel more of them to the region.
If the IDB supports projects like transitioning a power company from fossil fuel to solar energy, private funding will flow in behind them, he says.
The state of play: Some countries in the region, such as Costa Rica and Chile, are leaning into the transition to renewable energy, he says. Other leaders see a "zero-sum game" where phasing out fossil fuels means slower economic growth.
Claver-Carone contends the hesitancy will start to fade "once political leaders start seeing it in purely economic terms — that this is a net job creator and a net economic growth creator and a net incentive for foreign investment."
But some leaders may look at recent protests over rises in fuel prices or cuts in fuel subsidies (see Ecuador in 2019 or Brazil right now) and question whether an energy transition is all upside.
Some, like Mexican President Andrés Manuel Lopez Obrador, are clearly doubling down on fossil fuels.
The bottom line: Claver-Carone is convinced that betting big on renewable energy and environmental protection now will pay both immediate and long-term dividends for the region's environment and its economies. But not everyone has signed up for the race.
Go deeper:
Research: Protected land status determines a forest's fate
Get more news that matters about Latinos in the hemisphere, delivered right to your inbox on Tuesdays and Thursdays. Sign up for the Axios Latino newsletter.
Go deeper