Top Democrat moves on Biden's COP26 deforestation pledge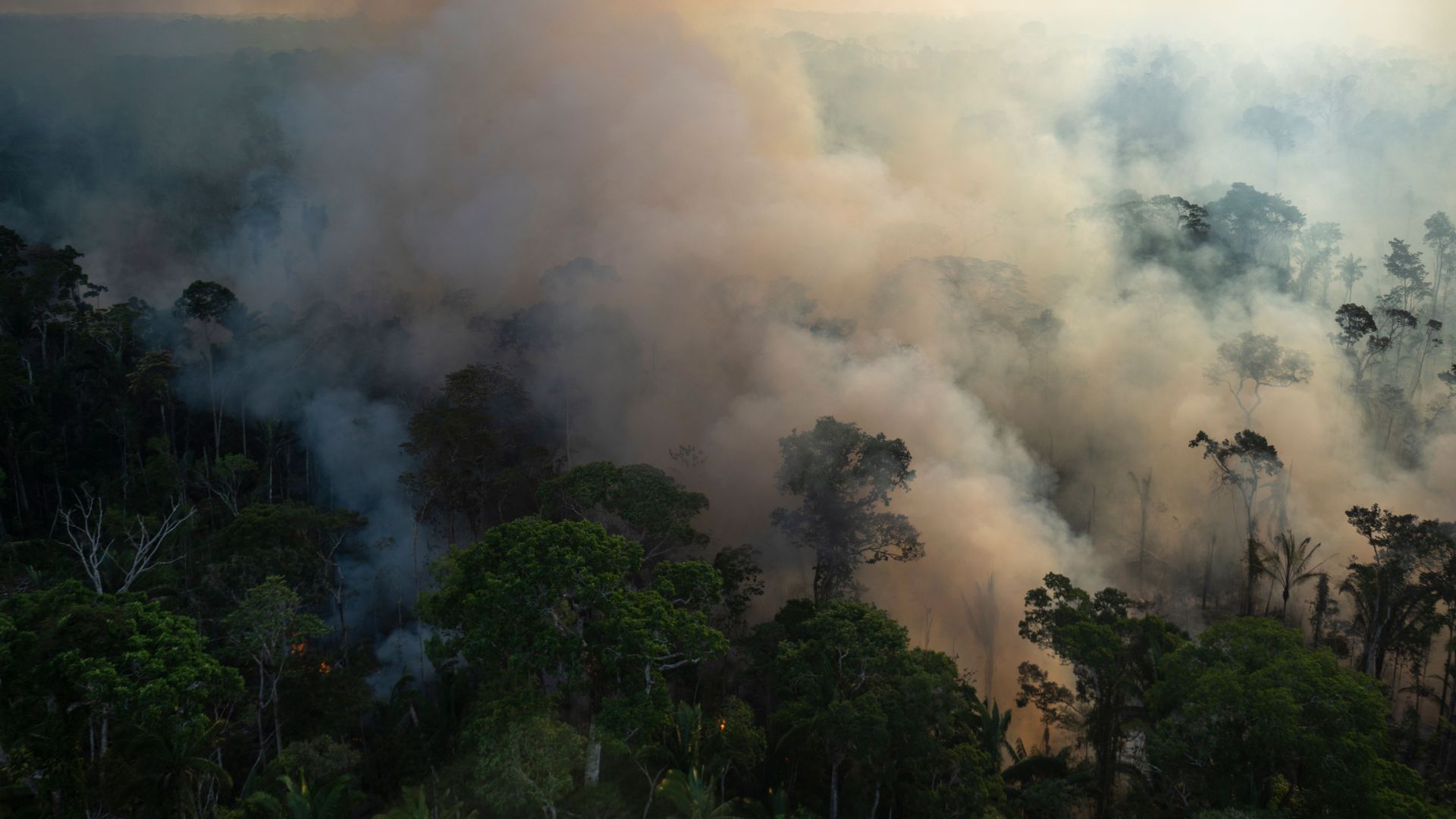 After President Biden signed onto a global pledge to halt and reverse deforestation by 2030, Rep. Steny Hoyer (D-Md.), number two in House leadership, unveiled legislation that would authorize funding to go toward that goal.
Why it matters: The legislation, known as AMAZON21, would authorize the creation of a $9 billion State Department trust fund and would create a technical assistance program under USAID.
Details: Under the bill, the State Department would sign long-term bilateral agreements with countries and subnational regions to finance bilateral forest conservation and carbon sequestration projects that help to end deforestation, and potentially cut large quantities of greenhouse gas emissions.
Hoyer said the bill would get around the limitations imposed by the congressional appropriations process to help create a stable, long-term funding stream to support forest conservation. The legislation envisions using satellite monitoring to help ensure countries are complying with the agreements they sign.
"We have to make sure that countries have a financial incentive not to take out of the ground, something that we need in the ground growing, and making our environment more conducive to long-term survival," Hoyer said.
He says he's been in discussions with the Biden administration about the legislation. "I think we're going to work closely together and try to get this done. It'll be part of our green initiatives," he told Axios.
Editors note: This story was updated to clarify the management of the trust fund and USAID's role.
Go deeper