First look: Finding foreign agents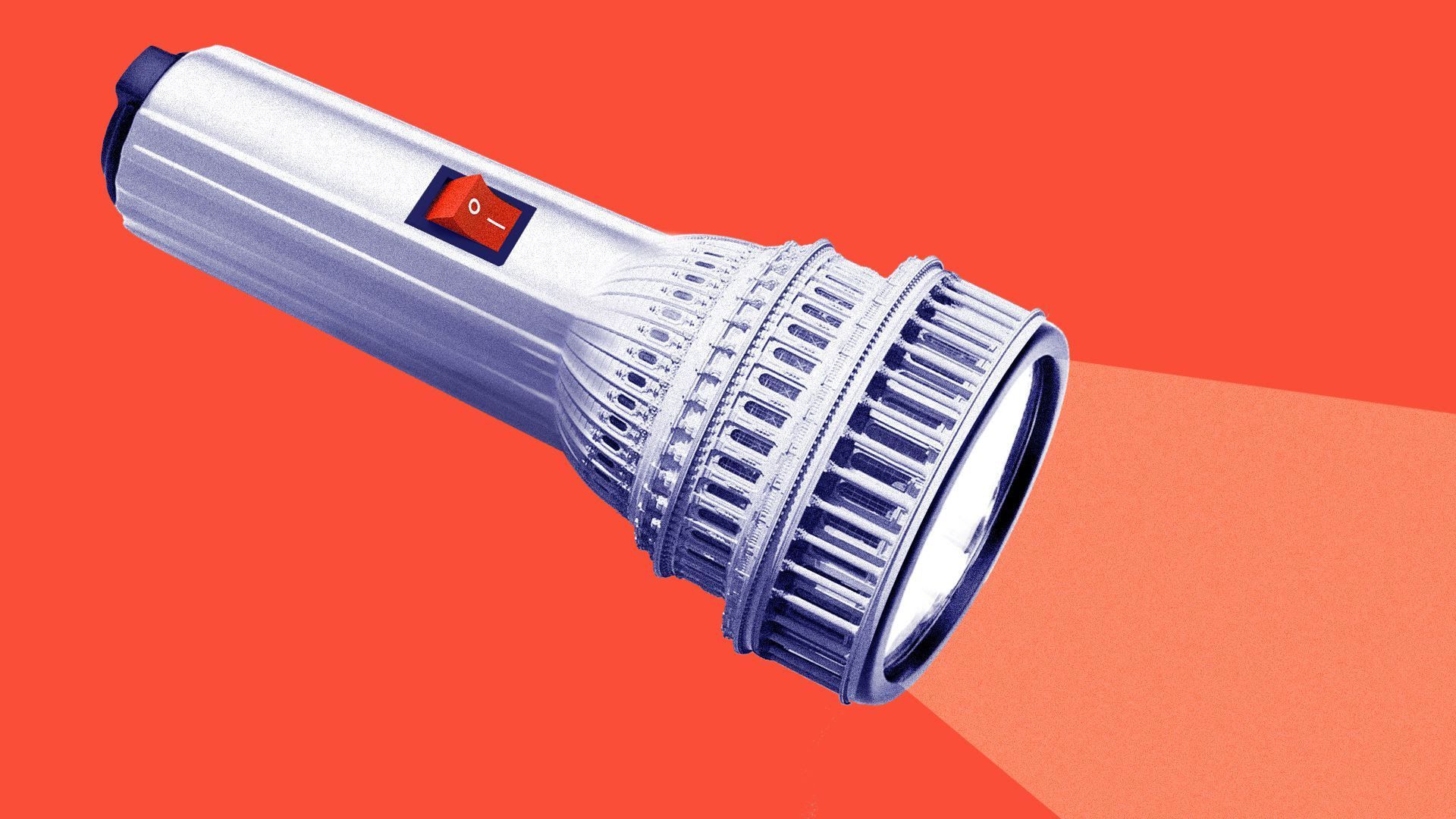 An odd group of congressional bedfellows will introduce a bill Thursday to fully standardize and digitize the process of registering foreign agents — making it far easier for the public to search and enforce the federal database.
Why it matters: The Foreign Agents Registration Modernization (FARM) Act would add significant transparency and scrutiny to foreign lobbying and propaganda, just as authorities are stepping up civil and, in some cases, criminal enforcement of foreign influence laws.
The bill is sponsored by Sens. Sheldon Whitehouse (D-R.I.) and Cynthia Lummis (R-Wyo.), and Reps. Ro Khanna (D-Calif.) and Ken Buck (R-Colo.).
It's the first time such a measure has bipartisan, bicameral support.
Details: Current law requires any individual who lobbies or does PR on behalf of a foreign government or political party to register as a foreign agent. They also must report their activities and compensation biannually.
The existing filing system is ad hoc, with few rules on how to format the information. And the Justice Department's byzantine Foreign Agents Registration Act (FARA) database can be difficult to navigate.
The FARM Act would require DOJ to create a standardized electronic database of foreign agent information, making that information dramatically more accessible to the public.
It also would implement digital accessibility standards, making the information available to people with visual impairments.
The big picture: The bill comes amid bipartisan scrutiny of foreign influence efforts in the U.S. and laws regulating that influence.
Senate appropriations legislation released last month also contains language directing DOJ to "evaluate the feasibility" of converting disclosure filings into a structured data format.
Sens. Kirsten Gillibrand (D-N.Y.) and Marco Rubio (R-Fla.) are introducing legislation to close a campaign finance loophole allowing foreign nationals to finance U.S. referendum campaigns.
What they're saying:
Whitehouse said: "America is in a clash of civilizations with foreign kleptocrats and criminals who use secret channels of influence. Sunlight is the best disinfectant."
Lummis said: "It's essential that we know who is lobbying our elected officials, and which governments are paying them to do so. It's the 21st century and we need to update our systems in order to protect our nation's public policy from undisclosed foreign influence."
Buck said: "Due to loopholes in the law and an outdated filing process, the public is left in the dark."
Khanna said: "Every American should be able to easily search for within a few minutes which foreign governments are paying lobbyists to influence our elected leaders. FARA records have exposed the massive Saudi lobbying campaign against my legislative efforts to end U.S. support for the Saudi-led war in Yemen."
Between the lines: The FARM Act is more modest than other FARA reform proposals, yet advocates say it would have a positive impact.
"I would say that this legislation is an incremental but important step in the right direction," said Matt Sanderson, an attorney at Caplin & Drysdale and co-chair of a new American Bar Association FARA task force.
"There's much more to be done, but I would imagine that the sponsors of the bill share that same mind-set — that this is a helpful step, but not the end all be all of FARA reform."
Go deeper