U.S. Embassy in Ethiopia allows some staff to leave amid deepening conflict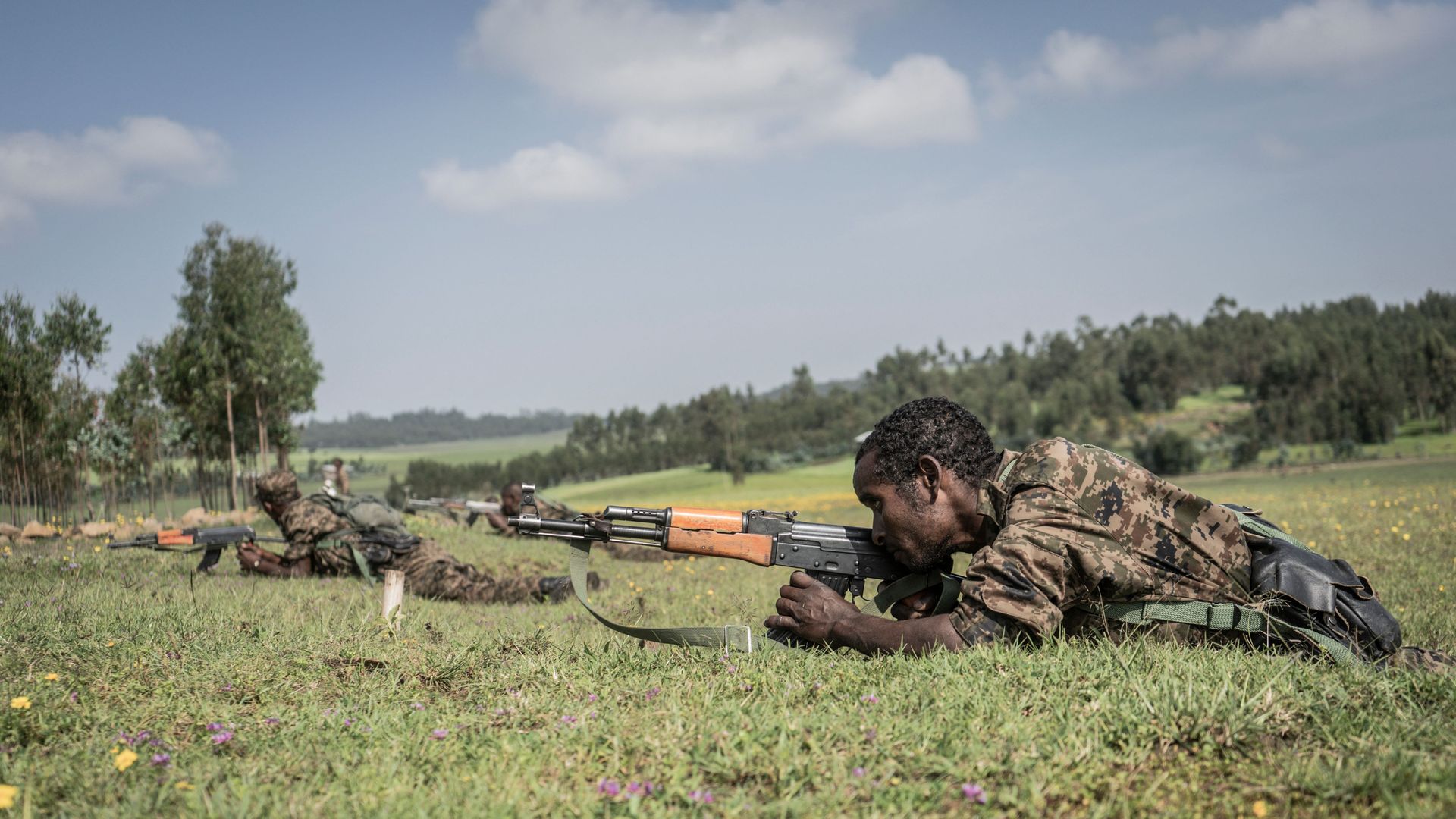 U.S. special envoy Jeffrey Feltman headed to Ethiopia as yearlong fighting between government forces and opposition fighters intensified Thursday, per AP.
Details: The U.S. Embassy in Ethiopia said Wednesday it has "authorized the voluntary departure" of non-emergency government employees and family members due to the conflict. Rebels from the northern region of Tigray were making advances toward the capital Addis Ababa on Thursday, Reuters reports.
A spokesperson for Tigrayan forces told Reuters after they reached the town of Kemise, some 200 miles from Addis Ababa, that they "don't intend to shoot at civilians and we don't want bloodshed" in their push to take the capital.
Meanwhile, Facebook removed a post from Prime Minister Abiy Ahmed's page over the weekend for violating its policies on inciting violence.
The big picture: The war in Africa's second-most populous country has killed thousands of citizens.
Go deeper