"Anti-CRT" school board candidates are winning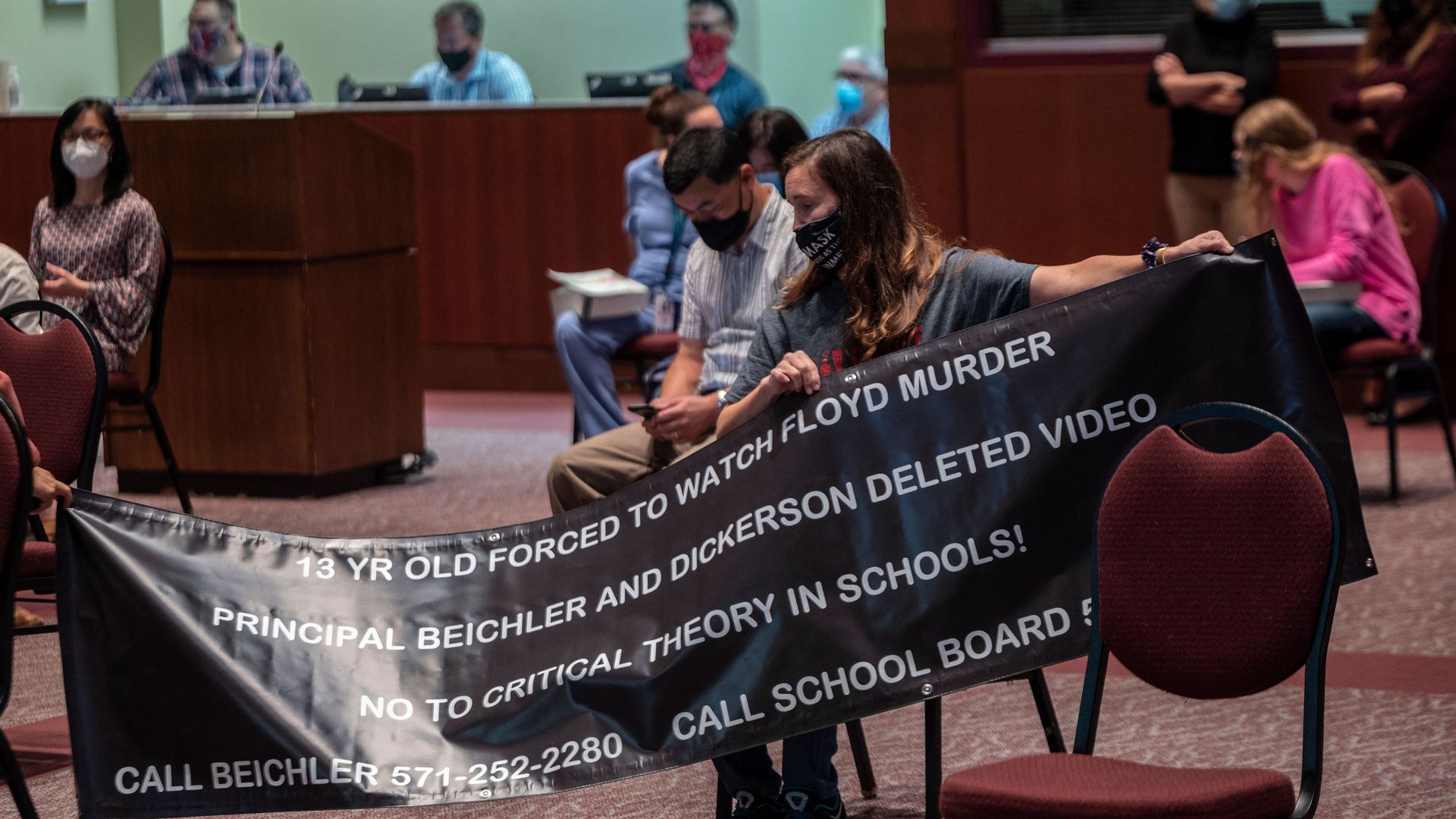 A new PAC focused on electing conservative candidates to public school boards — by raising fears about how racism is taught — won three-fourths of its 58 races across seven states on Tuesday.
Why it matters: Those wins for the 1776 Project PAC, and Glenn Youngkin's gubernatorial victory in Virginia, underscore the political potency of culture wars and COVID-related issues in schools this year — and how GOP candidates are seeking to ride the trend to new majorities.
Founder Ryan Girdusky told Axios: "My PAC is campaigning on behalf of everyday moms and dads who want to have better access to their children's education."
But, but, but: School officials are concerned there's been intense hype and misinformation around the U.S. about what's actually being taught in most schools.
They also worry politicization of school boards is sometimes translating to violence against teachers, and poorly informed decision-making.
By the numbers: Thirteen Pennsylvania school board candidates backed by the group won their races, along with 11 in Colorado, nine in Kansas, four in New Jersey, three in Virginia and two each in Ohio and Minnesota.
They're not just winning in Republican areas; several candidates won in solid blue counties: Montgomery County, Pennsylvania; Passaic County, New Jersey; and Johnson County, Kansas.
Between the lines: Critical race theory is an academic movement focused on systemic racism, especially in U.S. law. It's largely remained in graduate school settings as opposed to public secondary schools.
But "CRT" has become a potent political buzzword among conservative politicians and parents upset about schools introducing new lessons about racism and the history of slavery in the U.S.
What to watch: Expect more Republican candidates up and down the ballot to pick up CRT along with the rest of Youngkin's political playbook.
The education issue "seems to be trending in our direction, whether it's school lockdowns, curriculum or critical race theory," one national GOP strategist told Axios.
Go deeper