Republican Winsome Sears first woman of color elected Virginia lieutenant governor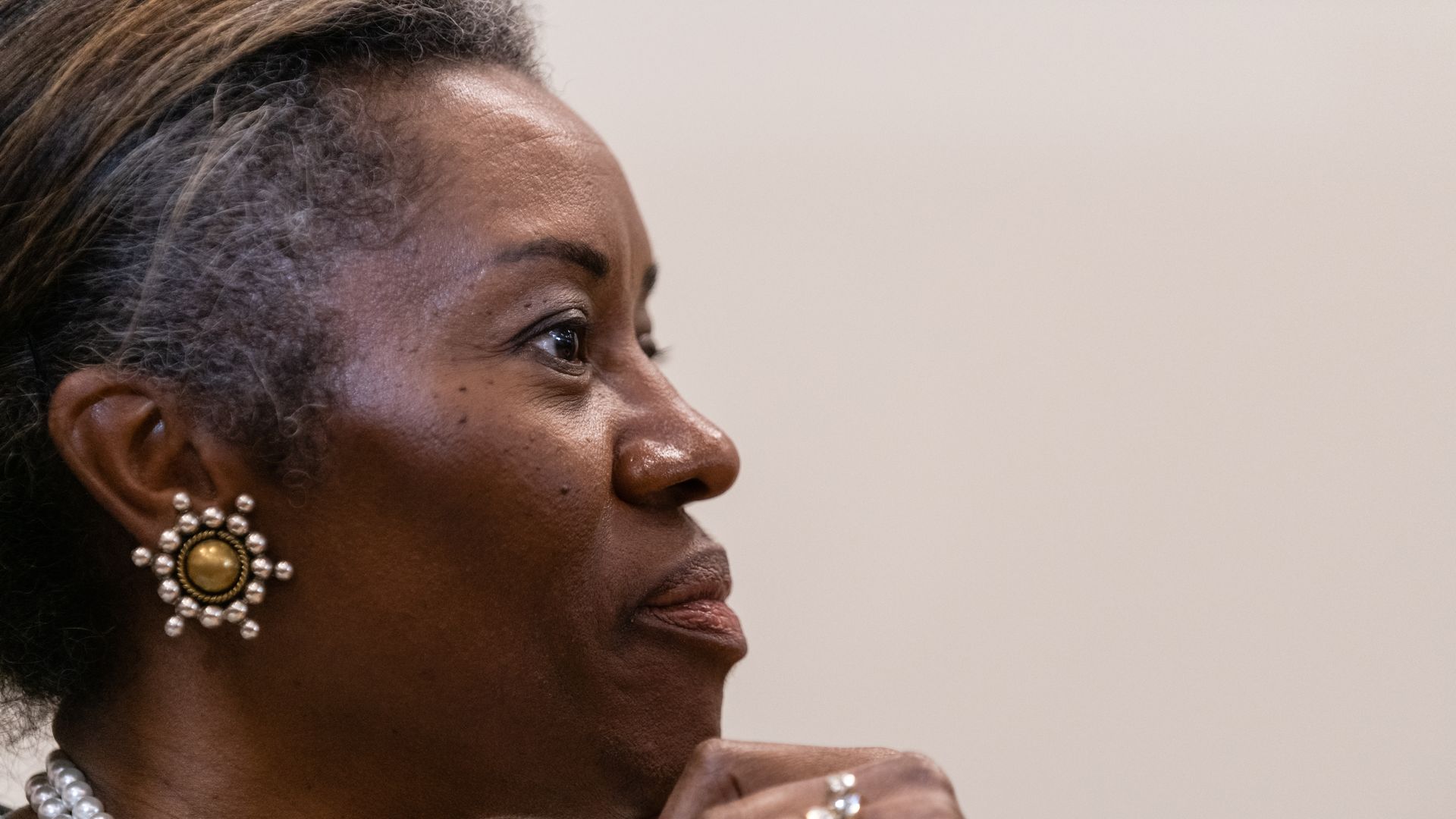 Winsome Sears (R) on Wednesday was elected lieutenant governor of Virginia, becoming the first woman of color to hold the position.
Why it matters: Sears defeated Democrat Hala Ayala and will serve a crucial role as the tie-breaking vote as president of the state Senate, AP reports.
State of play: The lieutenant governor's race was largely overshadowed by the gubernatorial race, Mark Rozell, dean of the Schar School of Policy and Government at George Mason University, wrote in the Washington Post.
"[But] the winner is a potential tie-breaking vote on critical policy issues, next in the line of succession to lead the commonwealth and very often a future gubernatorial nominee," per Rozell.
Background: Originally from Jamaica, Sears served in the U.S. Marine Corps as an electrician. She also was the first Black Republican woman elected to the Virginia House of Delegates, where she served from 2002 to 2004.
She then served on the Virginia Board of Education, and was also a presidential appointee during President George W. Bush's administration to the Veterans Affairs Advisory Committee on Women Veterans to the Secretary of Veterans Affairs.
Go deeper