Staggering stat: 56% of grocery workers want to quit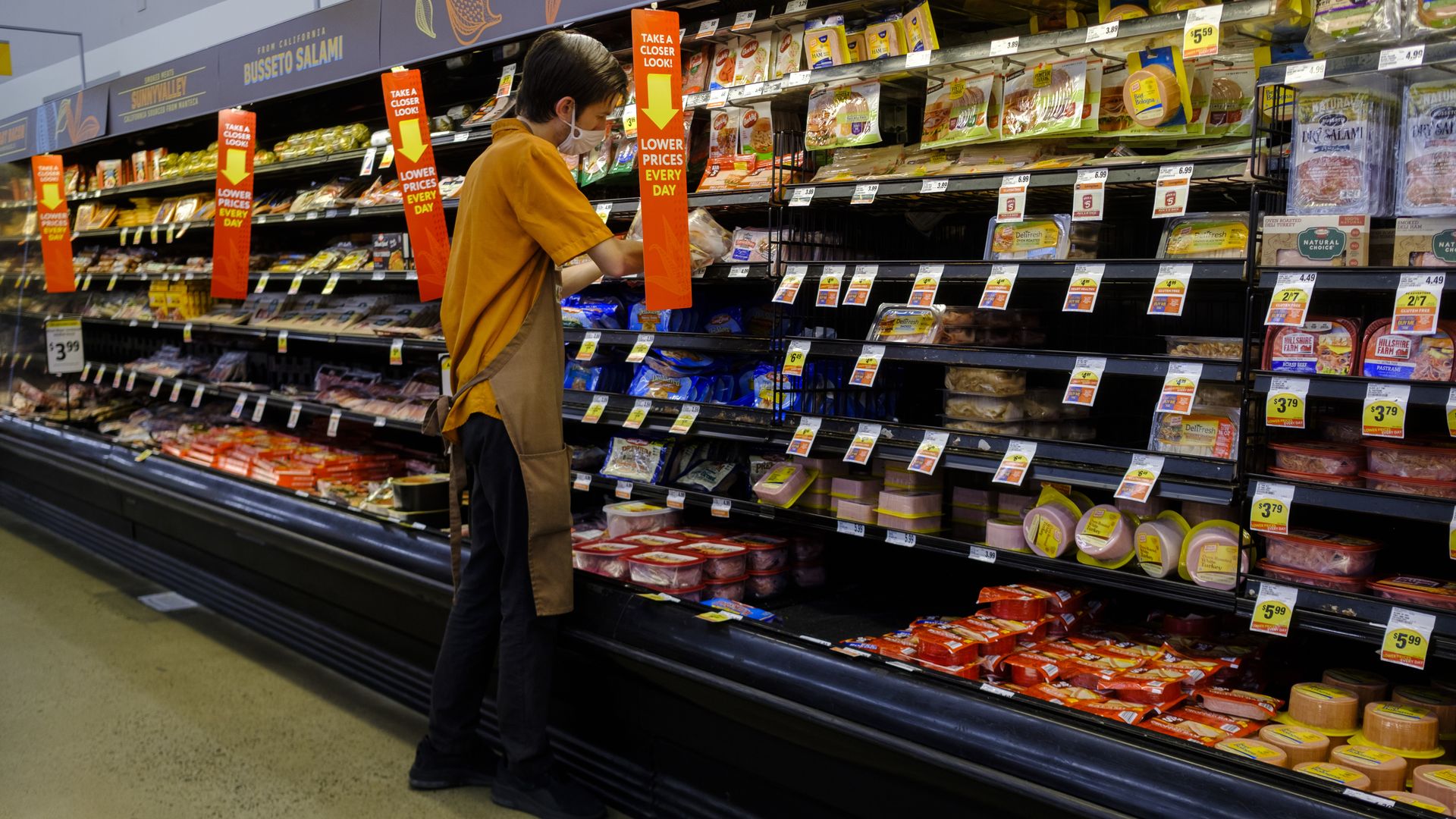 More than half — 56% — of frontline grocery store employees have plans to leave their jobs due to pandemic-induced burnout, according to a new report from the software firm Axonify.
Why it matters: The "Great Resignation" is more pronounced among frontline workers, who bore the brunt of the pandemic's dangers and demands.
Mass resignations at grocery stores, restaurants and retailers could push those establishments to reduce hours or close for good.
The reasons grocery workers plan to quit include burnout (58%), poor compensation (52%) and lack of appreciation from management or peers (53%), per the survey from Axonify, which provides online training materials for frontline workers.
The bottom line: The pandemic revealed how much we rely on low-wage, frontline workers, but it also exposed the ugly ways in which these essential workers are treated by employers and consumers alike.
Many of those quitting may be set on leaving their jobs and moving to different fields with fewer demands and more flexibility.
If firms want to retain overtaxed workers, they'll have to bump pay and beef up benefits.
Go deeper