Sick days disappear in the remote working world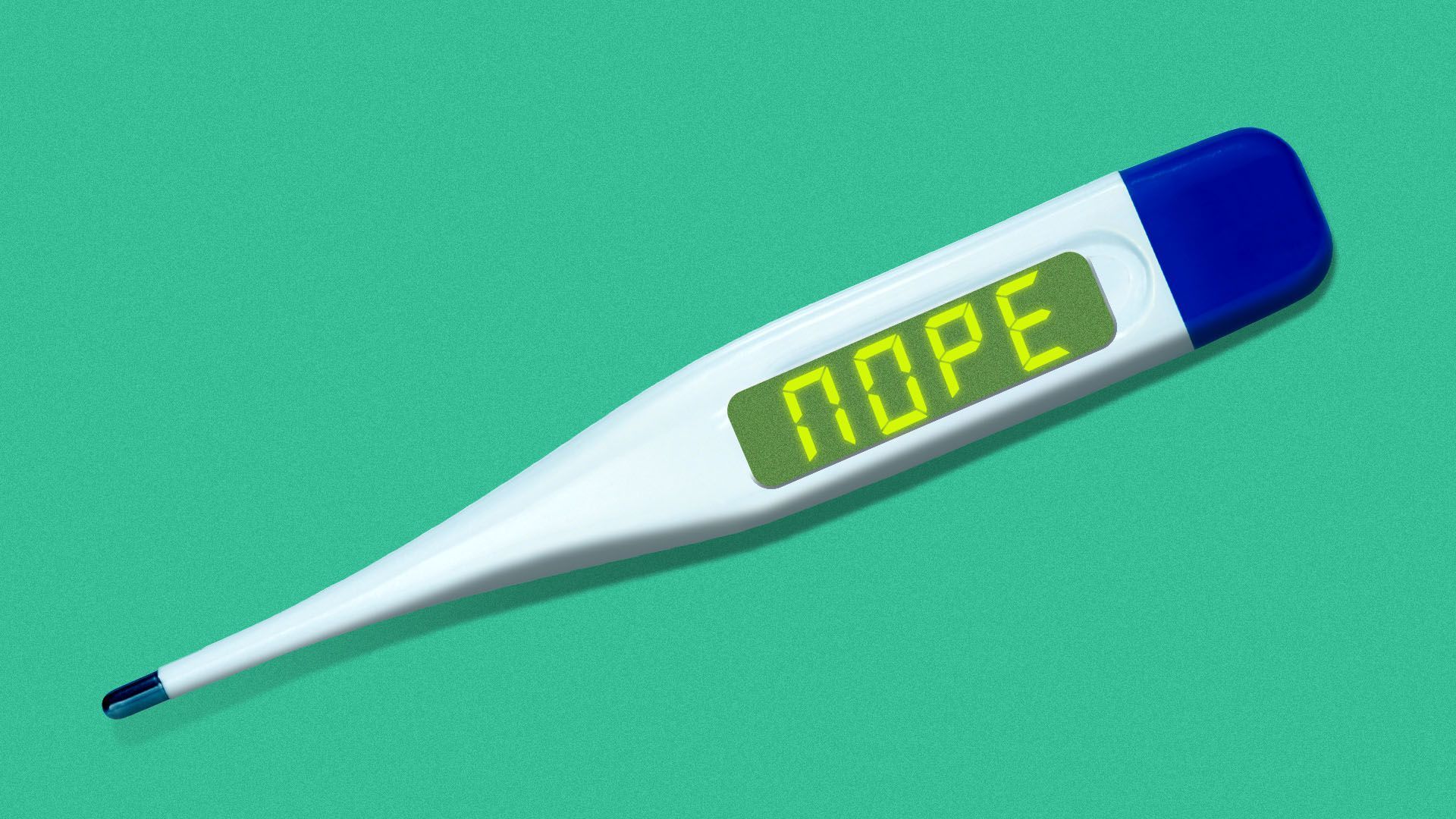 Before the pandemic, if you woke up with a runny nose or a tickle in your throat, it was a simple enough decision to stay home and avoid infecting your co-workers. Now, as more Americans work from home, sick days are disappearing.
Why it matters: Working through sickness and fatigue makes it harder for people to recover quickly and completely, prolonging the harm to their health and productivity.
It also leads to an epidemic of "presenteeism" — showing up for work when you're not feeling up to it, and not doing your best job.
The big picture: The lack of definition around sick days has long been a problem for America's workers.
The problem was exacerbated by the pandemic and the recession — especially for those in frontline, low-wage jobs at e-commerce warehouses and fast food joints who feared they'd lose their jobs if they took sick days.
And the pandemic has muddied sick days for teleworkers too.
What's happening: Remote work means you can't get colleagues sick, which has raised the bar for how sick is sick enough to take a day off.
Plus, parents who telework may feel less comfortable taking time off to care for sick kids because they feel it would be possible — if stressful — to work from home while tending to their child's needs.
In a survey conducted by OnePoll, two in three Americans say they feel less inclined to take time off for sore throats and stuffy noses when working from home. And 70% say they've worked while sick during the pandemic.
On top of that, half of respondents in the same survey say COVID-19 has made other illnesses seem "minor" in comparison.
The stakes: "Presenteeism" costs the U.S. $226 billion in lost productivity per year, according to the American Productivity Audit. Look for that number to rise as working while sick becomes more common.
Logging on while sick can slow down workers' recovery and make an illness drag on longer than it would have.
All this contributes to the U.S.' far-reaching burnout problem that's leading workers to quit their jobs in every state and industry.
Companies can fix this problem by actively encouraging workers to take paid vacation and sick time, says Dan Schawbel, an author and managing partner at the human resources research and consulting firm Workplace Intelligence.
"It's part policy, and it's part cultural," he says. "And people don't really talk about the cultural part."
Firms can't just dole out paid sick time and expect employees to feel comfortable taking it, he says. It's up to executives and managers to push employees to use that time — and to publicize when they take it themselves to set an example.
The bottom line: Managing remote workforces is starkly different from managing in-person ones. And companies will have to be creative about everything from time off to meeting structures to make it work.
Go deeper: Company-wide vacations could be the future of paid time off
Go deeper