Pentagon review finds no violation of law in drone strike that killed 10 Afghan civilians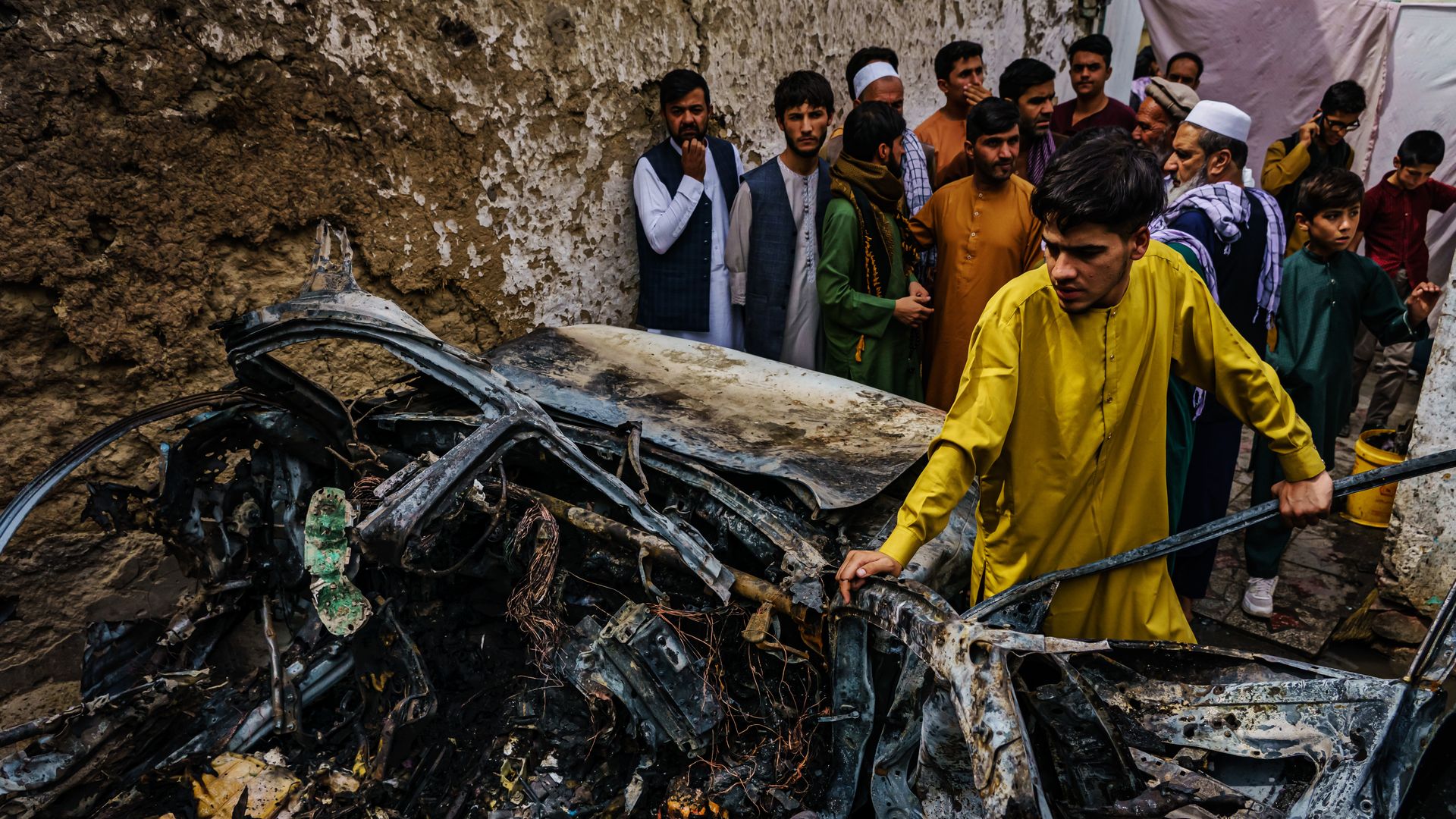 An independent Pentagon investigation into the U.S. drone strike that mistakenly killed 10 Afghan civilians on Aug. 29 did not find evidence of criminal negligence or violation of law, according to the official tapped to lead the review.
The big picture: The botched operation was the result of "execution errors combined with confirmation bias and communication breakdowns," Lt. Gen. Sami Said, the inspector general of the Air Force, said at a press conference Wednesday. The full report is classified to protect sources and methods, according to Said.
Details: 29 individuals were interviewed under oath in the course of the investigation, including 22 directly involved in the strike.
Said said that officials involved in the strike "truly believed at the time that they were targeting an imminent threat," but that their assessment was "regrettably inaccurate."
He stressed that the drone strike should be viewed in the context of the environment, in which intelligence showed a "very high" threat to U.S. forces in the wake of an ISIS-K bombing that killed 13 U.S. service members and 170 Afghan civilians at Kabul's airport on Aug. 26.
The big picture: Pentagon officials initially said they were "confident" the operation "disrupted an imminent ISIS-K threat" to Kabul's airport, with Joint Chiefs of Staff Chairman Gen. Mark Milley referring to it at the time as a "righteous strike."
Weeks later, after the New York Times and Washington Post published in-depth forensic investigations into strike, the Pentagon acknowledged that it had mistakenly killed an Afghan aid worker and nine members of his family, including children.
The U.S. government has said it will make undisclosed "ex gratia condolence payments" to family members of those killed in the strike.
What to watch: Said issued three recommendations along with the report, including procedures to mitigate the risks of confirmation bias, enhanced intelligence sharing, and a review of pre-strike procedures used to assess the presence of civilians.
The report and its recommendations have been transmitted to senior Pentagon officials, who will determine whether to take disciplinary action.
Go deeper