First look: Senate targets foreign-donor loophole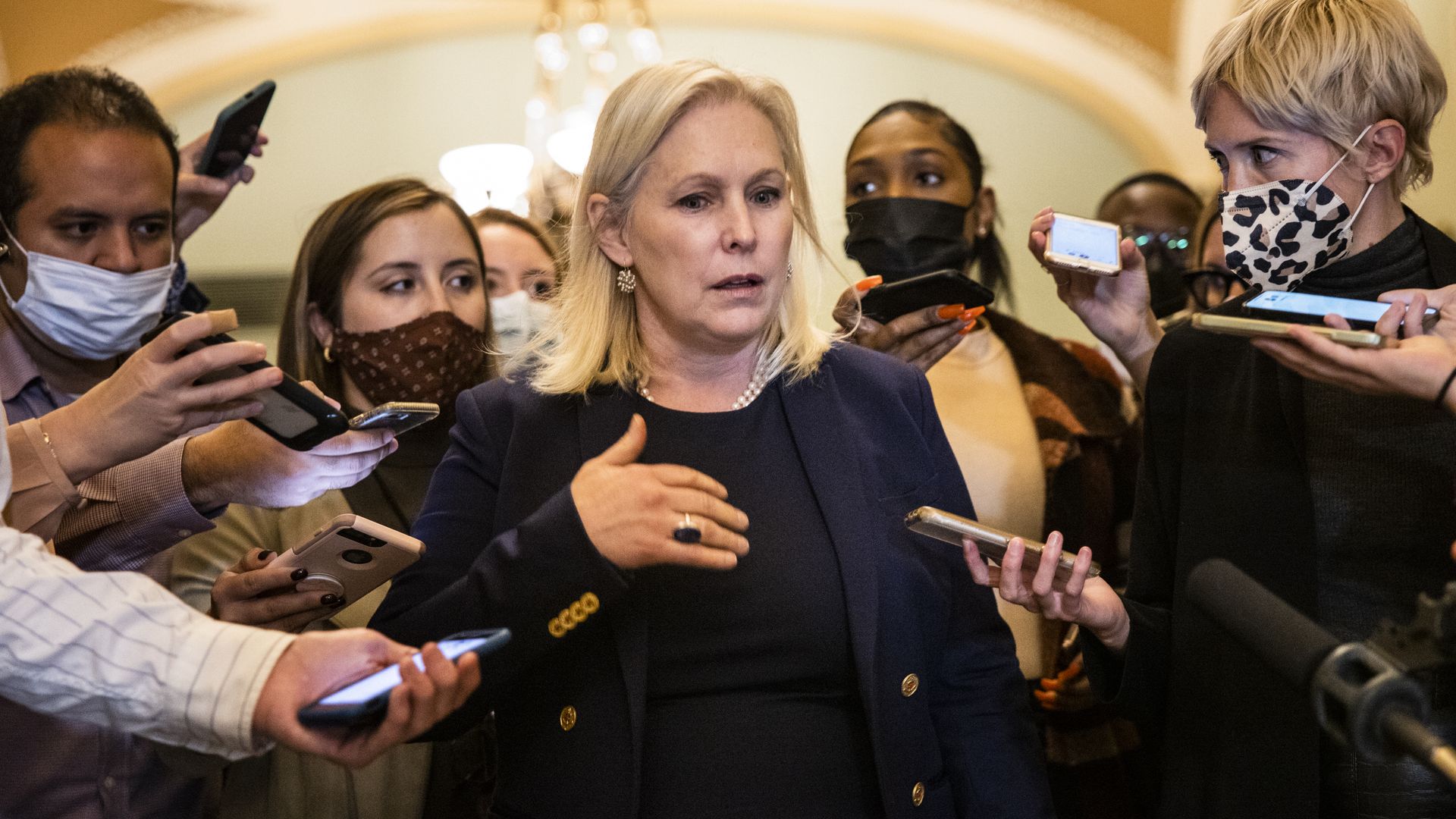 Sen. Kirsten Gillibrand (D-N.Y.) is introducing legislation barring foreign nationals from financing U.S. referendum campaigns, after Axios revealed federal regulators recently okayed the practice.
Why it matters: Gillibrand's bill would close what good government advocates call a glaring loophole in federal election laws allowing foreign nationals to bankroll efforts to reshape state and local laws.
Sen. Marco Rubio (R-Fla.) also said Wednesday he plans to introduce legislation to close the loophole.
What's happening: Gillibrand's bill, the Stop Foreign Interference in Ballot Measures Act, would amend the prohibition on foreign national donations to U.S. political campaigns to include state and local ballot initiatives.
The law as currently written has been interpreted to exclude such contests from the definition of "elections."
As a result, the Federal Election Commission ruled over the summer that bans on foreign national donations to U.S. political campaigns do not apply to ballot committees.
What they're saying: "It is absolutely chilling that foreign nationals can fund ballot initiatives, giving them significant influence on our laws and democracy. This loophole is frankly dangerous and must be closed swiftly," Gillibrand said in a statement.
"Foreign nationals should not be able to engage in America's democratic process," Rubio said in a statement on his upcoming bill. "We must do everything we can to protect the votes of American citizens."
Go deeper